Powerful Interactions: How to Connect With Children to Extend Their Learning
Amy Laura Dombro, Judy Jablon, Charlotte Stetson
About the Book

In early childhood settings, children and teachers interact all day long. The benefits to everyone—teachers and children—will be huge if just some of those "everyday" interactions can become intentional and purposeful Powerful Interactions!
In extending a child's learning hand-in-hand with nurturing a positive relationship, a Powerful Interaction creates the optimal condition for you to teach and the child to learn.
In step one of a Powerful Interaction, Be Present, you pause to tune in to how you are feeling, and consider how you might need to adjust to create a "just-right" fit with a child.
In step two, Connect, you let that child know that you see him; are interested in what he is doing, saying, and thinking; and want to spend time with him. Deepening your relationship this way helps the child feel safe, confident, and open to learning. Staying connected and observant helps you make good decisions in step three.
In step three, Extend Learning, you make use of your strong connection with the child to stretch his knowledge, skills, thinking, or language and vocabulary just a bit.
This reflective guide contains everything you need to understand what Powerful Interactions are, how to make them happen, and why they are so important in increasing children's learning and your effectiveness as a teacher.
Whether you work in a child care center or home, Early Head Start or Head Start program, preschool or early primary classroom, you make a difference in the lives of children and families — and Powerful Interactions can make that difference even bigger.
Note: Powerful Interactions is a trademarked term.
Amy Laura Dombro
Amy Laura Dombro's work allows individuals and organizations to see and hear themselves and to embrace the idea that what they decide to say and do matters. Whether working with the creators of Blue's Clues in its first seasons, documenting lessons learned of community leaders across the country with Families and Work Institute, developing the first materials for military families of babies and toddlers with ZERO TO THREE, or collaborating with the Bank Street Education Center and the New York City Department of Education to document the voices of family child care providers, Amy believes that listening to and learning from educators, families, and children is a vitally needed ingredient for the success of our shared goal to support the lives of young children and their families.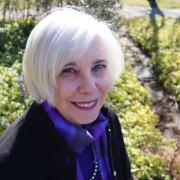 Judy Jablon
Judy Jablon is the founder and executive director of Leading for Children, a national nonprofit with the mission of providing the best possible early learning experiences for young children while creating environments where educators thrive. Through her writing, video production, and professional development experiences, Judy encourages early childhood educators to draw on their own wisdom to have more meaningful interactions and opportunities for learning.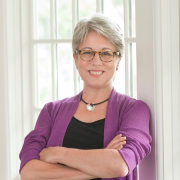 Charlotte Stetson
Charlotte Stetson, MEd, spent the first 20 years of her career in early childhood education teaching young children in varied settings. During the second 20 years, she was a consultant and author. She has worked with teachers, coaches, and administrators to implement best practices in the areas of classroom environment, curriculum content, observation-based assessment, and teacher–child interactions. In addition to Powerful Interactions, she is a coauthor of Observation: The Key to Responsive Teaching; Winning Ways to Learn; The Creative Curriculum Study Starters; and the DVD, The Creative Curriculum in Action! Since retiring in 2014, Charlotte is learning to play the cello, volunteering for Acadia National Park, and pursuing her longstanding photography hobby.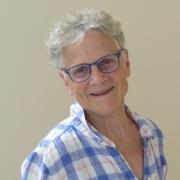 Reviews
More than 80 colleges and 26 school districts are already using Powerful Interactions in their work. Here's what some of these readers are saying...
Having Powerful Interactions helps me know my students so much better. Powerful Interactions have really opened my eyes! Now that I'm more purposefully connecting, I can respond more effectively to individual children. And, I'm often surprised by how much children know.
—Liane
 
Since you introduced me to Powerful Interactions, my assistant and I find that we are teaching with intent rather than on autopilot. The result is that we have a greater understanding of each individual child's development and can respond in ways that are appropriate for them.
—Corrine
 
Buy now
Read an excerpt