Powerful Interactions: How to Connect With Children to Extend Their Learning
Amy Laura Dombro, Judy Jablon, Charlotte Stetson
About the Book

In early childhood settings, children and teachers interact all day long. The benefits to everyone—teachers and children—will be huge if just some of those "everyday" interactions can become intentional and purposeful Powerful Interactions!
In extending a child's learning hand-in-hand with nurturing a positive relationship, a Powerful Interaction creates the optimal condition for you to teach and the child to learn.
In step one of a Powerful Interaction, Be Present, you pause to tune in to how you are feeling, and consider how you might need to adjust to create a "just-right" fit with a child.
In step two, Connect, you let that child know that you see him; are interested in what he is doing, saying, and thinking; and want to spend time with him. Deepening your relationship this way helps the child feel safe, confident, and open to learning. Staying connected and observant helps you make good decisions in step three.
In step three, Extend Learning, you make use of your strong connection with the child to stretch his knowledge, skills, thinking, or language and vocabulary just a bit.
This reflective guide contains everything you need to understand what Powerful Interactions are, how to make them happen, and why they are so important in increasing children's learning and your effectiveness as a teacher.
Whether you work in a child care center or home, Early Head Start or Head Start program, preschool or early primary classroom, you make a difference in the lives of children and families — and Powerful Interactions can make that difference even bigger.
Note: Powerful Interactions is a trademarked term.
Amy Laura Dombro
Amy Laura Dombro, MS, creates resources for teachers, family support professionals, and community leaders. Former head of the Bank Street Infant and Family Center, Amy works with and for national organizations to translate complex information so that it is engaging and easy to use.
Judy Jablon
Judy Jablon, MS, is an educator and author with more than 30 years of experience in early childhood and primary education. Originally a teacher, Judy is grounded in theory and practice that emphasize child development, observation, critical thinking, and experiential learning.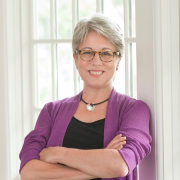 Charlotte Stetson
Charlotte Stetson, MEd, brings more than 20 years of experience as a teacher of young children to her current work as a consultant and author. She has worked with early childhood teachers, coaches, and administrators in a wide variety of settings to implement best practices in the areas of classroom environment, curriculum content, teacher-child interactions, and observation-based assessment.
Reviews
More than 80 colleges and 26 school districts are already using Powerful Interactions in their work. Here's what some of these readers are saying...
Having Powerful Interactions helps me know my students so much better. Powerful Interactions have really opened my eyes! Now that I'm more purposefully connecting, I can respond more effectively to individual children. And, I'm often surprised by how much children know.
—Liane
 
Since you introduced me to Powerful Interactions, my assistant and I find that we are teaching with intent rather than on autopilot. The result is that we have a greater understanding of each individual child's development and can respond in ways that are appropriate for them.
—Corrine
 
Buy now
Read an excerpt