Powerful Interactions: How to Connect with Children to Extend Their Learning, Second Edition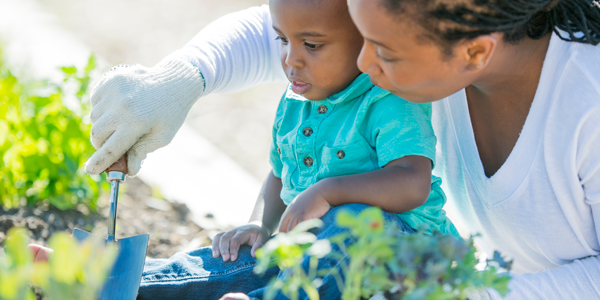 Amy Laura Dombro, Judy Jablon, Charlotte Stetson
About the Book

In early childhood settings, children and teachers interact all day long. The benefits are enormous when even some of those "everyday" interactions become intentional, purposeful, and culturally responsive—in other words, Powerful Interactions®! With these three steps, you can embed Powerful Interactions in your daily work with children ages birth through 8:
Step One: Be Present. Pause, tune in to yourself and the moment, and consider how you might need to adjust to create a "just-right" fit with a child.

Step Two: Connect. To foster trust and confidence, let that child know that you see her; are interested in what she is doing, saying, and thinking; and want to spend time with her. 

Step Three: Extend Learning. Make use of your strong connection with the child to stretch her knowledge, skills, thinking, or language and vocabulary.
With updated content and research, new examples and insights, and questions to guide group study discussions, the new edition of this bestselling classic covers everything you need to understand what Powerful Interactions are, how to make them happen, and why they are so important in increasing children's learning and your effectiveness as a teacher.    
Discover how Powerful Interactions—and you—make a difference!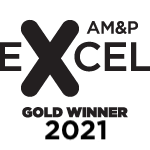 Welcome

The Power of Teacher–Child Interactions
About this Book

A First Look at Powerful Interactions

What Is a "Powerful Interaction"?
How Do You Turn an Everyday Interaction into a Powerful Interaction?
What's in It for You?

Step One: Be Present

What Does It Mean to "Be Present"?
Doing a Quick "Me Check"
Getting Better at "Being Present"
Reflect on Your Practice

Step Two: Connect

What Does It Mean to "Connect"?
Seven Strategies for Connecting

Slow Down, Stay in the Moment
Keep Learning About Children
Listen to Children
Personalize Your Interactions
Show Respect
Keep Trust Growing

Step Three: Extend Learning

What Does It Mean to "Extend Learning"?
Examples of Extending Learning
Ten Strategies for Extending Learning

Help Children See Themselves as Thinkers
Respond to Curiosity
Use Mirror Talk
Have Conversations
Inspire Imaginative Play
Solve Problems Together
Use Rich Vocabulary
Ask Questions
Link the New to the Familiar

You Make the Difference!

Energy—Keep Your Cup Filled
Confidence—Watch Yourself in Slow Motion
One Last Word

Conversation Guide
References
Index
Acknowledgments
About the Authors
Product Code: 1148
ISBN: 978-1-938113-72-7
Publish Date: 2020
Citation (in Chicago 17th ed. style): 
Dombro, A.L., J. Jablon, & C. Stetson. 2020. Powerful Interactions: How to Connect with Children to Extend Their Learning. 2nd ed. Washington, DC: NAEYC.
Amy Laura Dombro
Amy Laura Dombro is an early childhood educator and documentarian who captures stories of change initiatives with the goal of supporting people who do their best work on behalf of children and families. Amy's work serves as a mirror for busy educators and organizations, providing them with the opportunity to see and build upon what works, think creatively to overcome challenges, track progress, and plan next steps on their path forward.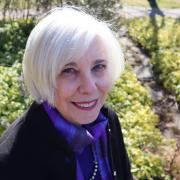 Judy Jablon
Judy Jablon is the founder and executive director of Leading for Children, a national nonprofit with the mission of providing the best possible early learning experiences for young children while creating environments where educators thrive. Through her writing, video production, and professional development experiences, Judy encourages early childhood educators to draw on their own wisdom to have more meaningful interactions and opportunities for learning.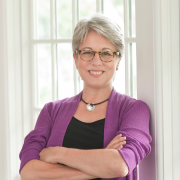 Charlotte Stetson
Charlotte Stetson, MEd, spent the first 20 years of her career in early childhood education teaching young children in varied settings. During the second 20 years, she was a consultant and author. She has worked with teachers, coaches, and administrators to implement best practices in the areas of classroom environment, curriculum content, observation-based assessment, and teacher–child interactions. In addition to Powerful Interactions, she is a coauthor of Observation: The Key to Responsive Teaching; Winning Ways to Learn; The Creative Curriculum Study Starters; and the DVD, The Creative Curriculum in Action! Since retiring in 2014, Charlotte is learning to play the cello, volunteering for Acadia National Park, and pursuing her longstanding photography hobby.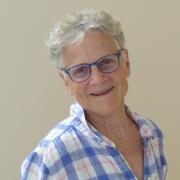 Reviews
Intentionality—one of the most overused and misunderstood words in early childhood education—reclaims its meaning in this clear, simple book about how each interaction with a child can build a path to the confidence and curiosity that children need to become collaborative lifelong learners.
—Joshua Sparrow, Executive Director, Brazelton Touchpoints Center, and Associate Professor, Harvard Medical School
Can you take a classic book and improve it?  That was my question in reading this new edition of Powerful Interactions, and the answer is yes. Research-based and full of compelling examples, it provides opportunity after opportunity for teachers to reflect on and promote joyful Powerful Interactions that extend children's learning.
—Ellen Galinsky, Author of Mind in the Making: The Seven Essential Skills Every Child Needs
Relationships are at the heart of everything . . . including Powerful Interactions! With a simple framework, the authors help educators be effective and intentional in their interactions with children. This book sets the stage for creating a positive learning environment and building community while laying the foundation for meaningful relationships throughout life.
—Cate Heroman, Early Childhood Consultant and Author, Cate Heroman LLC
Mastery of the three basic steps of Powerful Interactions makes teaching young children look both magical and elegant! Within the pivotal instruction of "once your offer to connect has been accepted by the child" lies the basis for cultivating an authentic, trusting, respectful relationship between teacher and child and, by extension, the family as well. The special features remain key for teaching teams to measure progress and talk about their evidence-based work.
—Jerlean Daniel, Associate Professor Emeritus, University of Pittsburgh, and Former Executive Director, NAEYC
The continuous study and implementation of Powerful Interactions has had a profound impact on our early childhood laboratory program. We have seen the positive effects in relationship building, respectful interactions, and enriched learning experiences. The children, families, teachers, and college student assistants enthusiastically embrace the beautiful content of this book. It serves as quality professional and personal development for all.
—Beth Huber, Director, East Tennessee University Little Buccaneers Early Childhood Laboratory Program
This book is a great resource for my district. The first edition has been used in professional development for leaders of our P–3 Initiative and as part of the district's high school early learning program. It is an easy read for educators as well as a fantastic resource for families. 
—Minerva Pardo, Family Engagement Coordinator, West Valley School District
Buy the Print Book
Buy the E-book