Trauma and Young Children: Teaching Strategies to Support and Empower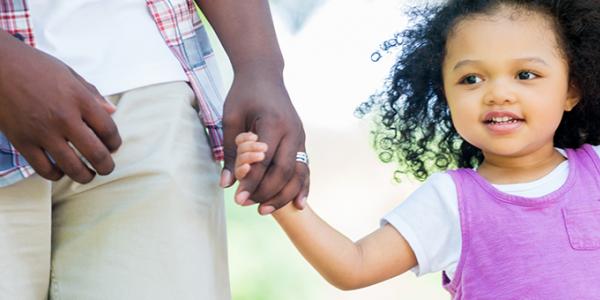 Sarah Erdman, ​Laura J. Colker, Elizabeth C. Winter
About the Book

The world can be a confusing, frightening place to young children. More than ever, early childhood educators need accurate information and practical guidance for helping children and families who have experienced trauma. Following a healing-centered approach to working with children ages 3–6, this book provides an understanding of
What trauma is, what causes it, and its potential effects on the brain and learning

Why your relationships with children and families are critical to promoting healing

How to create trauma-informed programs and implement practices that support children and families

How to care for your own well-being
The thread of hope woven throughout will encourage you as you help children and families find a path forward—not only to survive but also to flourish.
Preface
Chapter 1: Introduction

Why It Is Important to Understand Trauma
Prevalence of Trauma
Trauma-Informed Care
Early Childhood Educators Matter
A Path Forward

Chapter 2: Types of Trauma Experienced by Young Children

What Is Trauma?
Key Concepts Related to Trauma
Adverse Childhood Experiences
Causes of Trauma
Category 1: Household and Family
Category 2: Loss
Category 3: Family Separations
Category 4: Violence and Disasters
Post-Traumatic Stress Disorder
Role of Racism in Trauma and Child Well-Being
The Influence of Other Factors on Children's Experiences of Trauma
Responses to Trauma Are Individual
A Path Forward

Chapter 3: How Trauma Impacts Young Children's Brains and Their Ability to Learn

Brain Circuits and Connections
Experience and Brain Connections
Responding to Stress
The Impact of Trauma on Development and Learning
What Toxic Stress Looks Like in Early Childhood Programs
A Path Forward

Chapter 4: Guiding Principles for Teaching Children with Trauma

Principle 1: Recognize that All Children Will Benefit from a Trauma-Informed Approach
Principle 2: Use a Strengths-Based Approach to Teaching
Principle 3: Recognize, Appreciate, and Address Differing Influences on Children's Experiences with Trauma
Principle 4: Embrace Resilience as a Goal for Every Child
Principle 5: Help Children Learn to Regulate Their Emotions
Principle 6: Use Positive Guidance When Dealing with Children's Challenging Behaviors
Principle 7: Be a Role Model to Children on How to Act and Approach Learning
Principle 8: Help Children Turn Negative Thinking Around
Principle 9: Enrich the Children's Lives with Art, Music, and Dance
Principle 10: Look Beyond Children's Traumas and Celebrate the Joys in Life
Principle 11: Remember that You Don't Have to Have All the Answers
A Path Forward

Chapter 5: Establishing a Safe and Inviting Environment for Learning

Design a Physical Environment that Supports Children's Emotional, Social, Physical, and Learning Needs
Provide Materials that Support Learning and Healing
Bring Structure to the Environment Through the Daily Schedule
Tips for the Physical Environment
A Path Forward

Chapter 6: Connecting with Children

How to Foster Relationships When Children Have Experienced Trauma
Help Children Form Strong Friendships with Their Peers
Mindfulness As a Tool For Building Relationships and Other Needed Skills
Tips for Interacting with Children
A Path Forward

Chapter 7: The Healing Power of Play

Benefits of Play When There Is Trauma
A Right to Play?
The Impact of Trauma on Play
Using Play to Address Trauma's Negative Effects
Using Playful Learning with Children Who Are Distressed
When Violence Is a Part of Play
Tips for Using Children's Play as a Healing Agent
A Path Forward

Chapter 8: Partnering with Families

What Is a Family?
What Is Engagement?
Special Considerations in Working with Families of Children Who Have Experienced Trauma
Connecting with Families to Benefit Children
A Path Forward

Chapter 9: Trauma-Informed Care in Schools and Communities

TIC and the School Community
The Four Rs Framework and Six Principles of TIC
What TIC Looks Like in Action
Working with Your Administrator
Advocacy
A Path Forward

Chapter 10: Caring for Yourself

Your Own Compounding Stress
Defining Teaching-Related Stress
Using Self-Care to Overcome Secondary Trauma
A Path Forward

Appendix One: Resources for Educators
Appendix Two: Picture Books About Trauma
Appendix Three: Handouts for Families
References
Index
Acknowledgments
About the Authors
Product Code: 1147
ISBN: 978-1-938113-67-3
Publish Date: 2020
Citation (in Chicago 17th ed. style): 
Erdman, S. & L.J. Colker. With E.C. Winter. 2020. Trauma and Young Children: Teaching Strategies to Support and Empower. Washington, DC: NAEYC. 
Sarah Erdman
Sarah Erdman is an experienced early childhood educator and museum professional in Northern Virginia. She teaches at FB Meekins Cooperative Preschool. [email protected]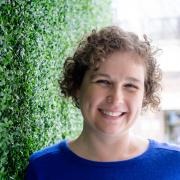 ​Laura J. Colker
Laura J. Colker, EdD, is president of L.J. Colker & Associates, in Washington, DC. She is an author, a lecturer, and a trainer in early childhood education with 40 years of experience. [email protected]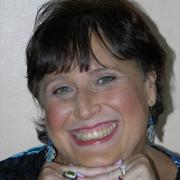 Elizabeth C. Winter
Elizabeth C. Winter, MD, is a board-certified psychiatrist in Baltimore, Maryland. She is a senior physician with the Department of Veterans Affairs, Office of the Inspector General and a faculty member of the Johns Hopkins Hospital Department of Psychiatry and Behavioral Sciences.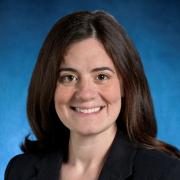 Reviews
The power of Trauma and Young Children: Teaching Strategies to Support and Empower comes from its strength-centered principles and the hundreds of practical activities that translate these principles into action. This book can be your go-to source on using a healing-centered approach to trauma for years to come.
—Ellen Galinsky, Author of Mind in the Making: The Seven Essential Life Skills Every Child Needs
This comprehensive resource could not be more timely. Increasingly, early childhood educators must understand and know how to address the effects of traumatic experiences on young children's well-being and ability to learn. The authors have given us the what, why, and how of trauma-informed teaching to empower us to respond in positive, constructive ways to help all children thrive.
—Diane Trister Dodge, Early Childhood Curriculum Specialist and Founder, Teaching Strategies, LLC
The authors provide specific strategies to mitigate and buffer the effects of toxic stress on young children. These practical application techniques are precisely what teachers need. 
—Christine Schull, Professor of Early Childhood Development, Northern Virginia Community College Alexandria
Early childhood educators are not therapists, so what specifically can we do to implement trauma-informed care? Start by reading this excellent presentation of strategies that support and empower children. This book is a useful blend of the field's foundational developmentally appropriate practice principles applied to the best of what we know about trauma-informed care.
—Valora Washington, CEO, The CAYL Institute
Trauma-informed care is now an absolutely essential component of developmentally appropriate practice for all children, teachers, and early education programs. Grounded in the science of child development, this important book provides effective strategies for supporting the healthy development of every child and teacher during the most challenging and stressful times in recent history.
—Sue Bredekamp, Early Childhood Education Consultant and Author
An invaluable resource for all who work with young children and their families, this book offers detailed guidance on how to recognize the impact of childhood trauma, work with experts to turn fearful situations into hopeful outcomes, and maintain your own health, sense of well-being, and optimism.
—E. Dollie Wolverton, Retired Chief of Education, Head Start Bureau
Early childhood educators are seeking to better understand the effects of trauma on the development of children and asking for concrete strategies to support them. This wonderfully written book addresses that need in a clear and compassionate way.
—Whitcomb Hayslip, Early Childhood Education Consultant and former Assistant Superintendent for ECE, Los Angeles Unified School District
Trauma and Young Children clearly lays out why and, more important, how all early learning programs can benefit from incorporating a trauma-informed approach. It offers an important set of tools for early educators to meet children where they are.
—Meredith Downing, Manager of Learning, Wonderschool
Buy the Print Book
Buy the E-book