NAEYC Release New Book on Early Childhood Trauma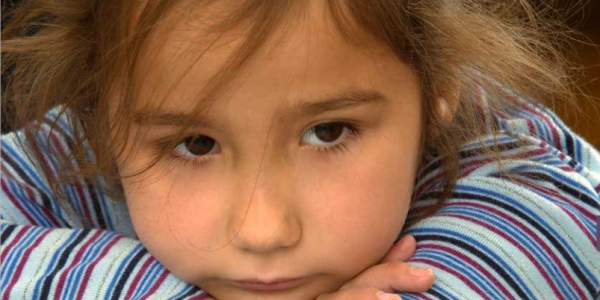 You are here
Home
/
NAEYC Release New Book on Early Childhood Trauma
For Immediate Release:
October 14, 2020
Media Contact:
NAEYC Publishes Timely New Resources for Helping Children Experiencing Trauma

Washington, D.C.-- The National Association for the Education of Young Children (NAEYC) announces the publication of Trauma and Young Children: Teaching Strategies to Support and Empower in print and ebook format.
An increase in traumatic incidents—violence, disasters, abuse, separation and loss, and other adverse experiences—in the lives of children has left many educators feeling unsure of how to best support children and their families. More than ever, early childhood educators need accurate information and practical guidance for helping children and families who have experienced trauma. Following a healing-centered approach to working with children ages 3–6, this book provides an understanding of
What trauma is, what causes it, and its effects on the brain and learning
Why your relationships with children and families are critical to promoting healing
How to create trauma-informed programs and implement practices that support children and families
How to care for your own well-being
The thread of hope woven throughout will encourage you as you help children and families find a path forward—not only to survive but also to flourish.  
This comprehensive resource could not be more timely. Increasingly, early childhood educators must understand and know how to address the effects of traumatic experiences on young children's well-being and ability to learn. The authors have given us the what, why, and how of trauma-informed teaching to empower us to respond in positive, constructive ways to help all children thrive. 
—Diane Trister Dodge, Early Childhood Curriculum Specialist and Founder, Teaching Strategies, LLC
Early childhood educators are not therapists, so what specifically can we do to implement trauma-informed care? Start by reading Erdman and Colker's excellent presentation of strategies that support and empower children. This book is a useful blend of the field's foundational developmentally appropriate practice principles applied to the best of what we know about trauma-informed care. 
—Valora Washington, CEO, The CAYL Institute
 
About the authors:

SARAH ERDMAN
Sarah Erdman is an experienced early childhood educator and museum professional in Northern Virginia. She teaches at FB Meekins Cooperative Preschool.
LAURA J. COLKER
Laura J. Colker, EdD, is president of L.J. Colker & Associates, in Washington, DC. She is an author, a lecturer, and a trainer in early childhood education with 40 years of experience.
ELIZABETH C. WINTER
Elizabeth C. Winter, MD, is a board-certified psychiatrist in Baltimore, Maryland. She is a senior physician with the Department of Veterans Affairs, Office of the Inspector General and a faculty member of the Johns Hopkins Hospital Department of Psychiatry and Behavioral Sciences.
Email [email protected] for author interview availability.
Trauma and Young Children is available for purchase in the NAEYC online store. For more information on this book and other resources, visit NAEYC.ORG/resources/pubs. 
###
NAEYC is the foremost professional membership organization committed to transforming the lives of young children and delivering on the promise of high-quality early learning. NAEYC represents 60,000 early childhood educators who care for, educate, and work on behalf of young children, birth through age 8. Learn more about NAEYC at www.NAEYC.org.