Feature Teacher: Bryson McCargar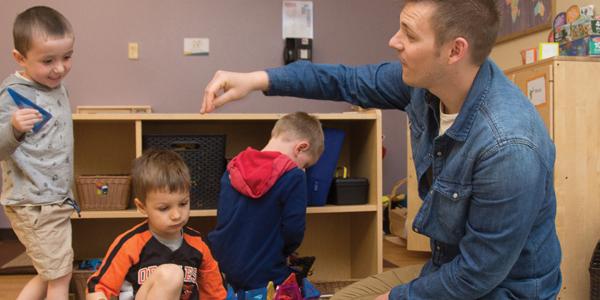 You are here
Bryson McCargar is the education coordinator for Mercy Child Development Center, a member of the Bright Horizons network, in Des Moines, Iowa. Prior to his eight years in education, Bryson served in the Iowa National Guard, learning loyalty, duty, respect, selfless service, honor, integrity, and personal courage.
What is something important a child has taught you?

One of the most important things children have taught me—and continue to teach me every day—is to simply enjoy life. As adults, we easily get caught up in the busyness of life and in the highs and lows that come along with it. Whereas children find and create fun out of the simplest experiences. Why not sing a song to your spouse in the grocery store or draw a picture with chalk on the sidewalk?
What is most important in your classroom?

Positivity. Children learn best when they view the classroom as positive and supportive. A positive classroom is one where children feel a sense of belonging and trust, and where they also feel encouraged to tackle challenges, take risks, and ask questions.
How do you build on children's individual and family strengths, cultural backgrounds, and experiences?

By creating an inclusive, welcoming, and open-minded environment. As a child, I was taught the golden rule, and it is something I implement in my classroom. I want children and their families to feel as if my classroom is their second home, and I strive to create such feelings by genuinely trying to understand others and by having compassion and respect toward their beliefs and practices.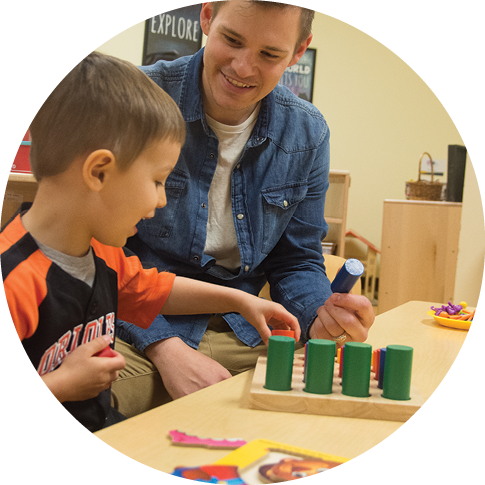 What do you do when things don't go as planned?

In a preschool classroom, nothing goes as planned! You must go with the flow and be flexible. For example, there have been many science experiments we've done in the classroom that were total failures. But when they don't go as planned, I like to use them as teachable moments for the children.
Words of inspiration:

"The only way to do great work is to love what you do." —Steve Jobs
Favorite children's book:

My favorite children's book would have to be Harold and the Purple Crayon, by Crockett Johnson. I love how Harold is able to create a world of his own simply by drawing it.
What I'm reading now:

As a Man Thinketh, by James Allen. The book follows the premise that your thoughts ultimately create your reality. If you think negatively, you will create a life full of negative circumstances; the same goes for your life when you think positively.
Future goal: To start a family with my husband, Duke. Being a father is something I've always wanted. Professionally, I plan to earn my BA and work my way up to center director and then to senior division vice president at Bright Horizons.
How I take care of myself:

I work out daily. Aside from the obvious health benefits, exercising clears my mind. I also keep a journal, which helps me be present, remember the little moments, and sort out any challenges that arise in my personal and professional lives. I talk with my family and friends to keep myself grounded. Lastly, I do my best to get plenty of sleep. Without adequate sleep, I tend to turn into Oscar the Grouch.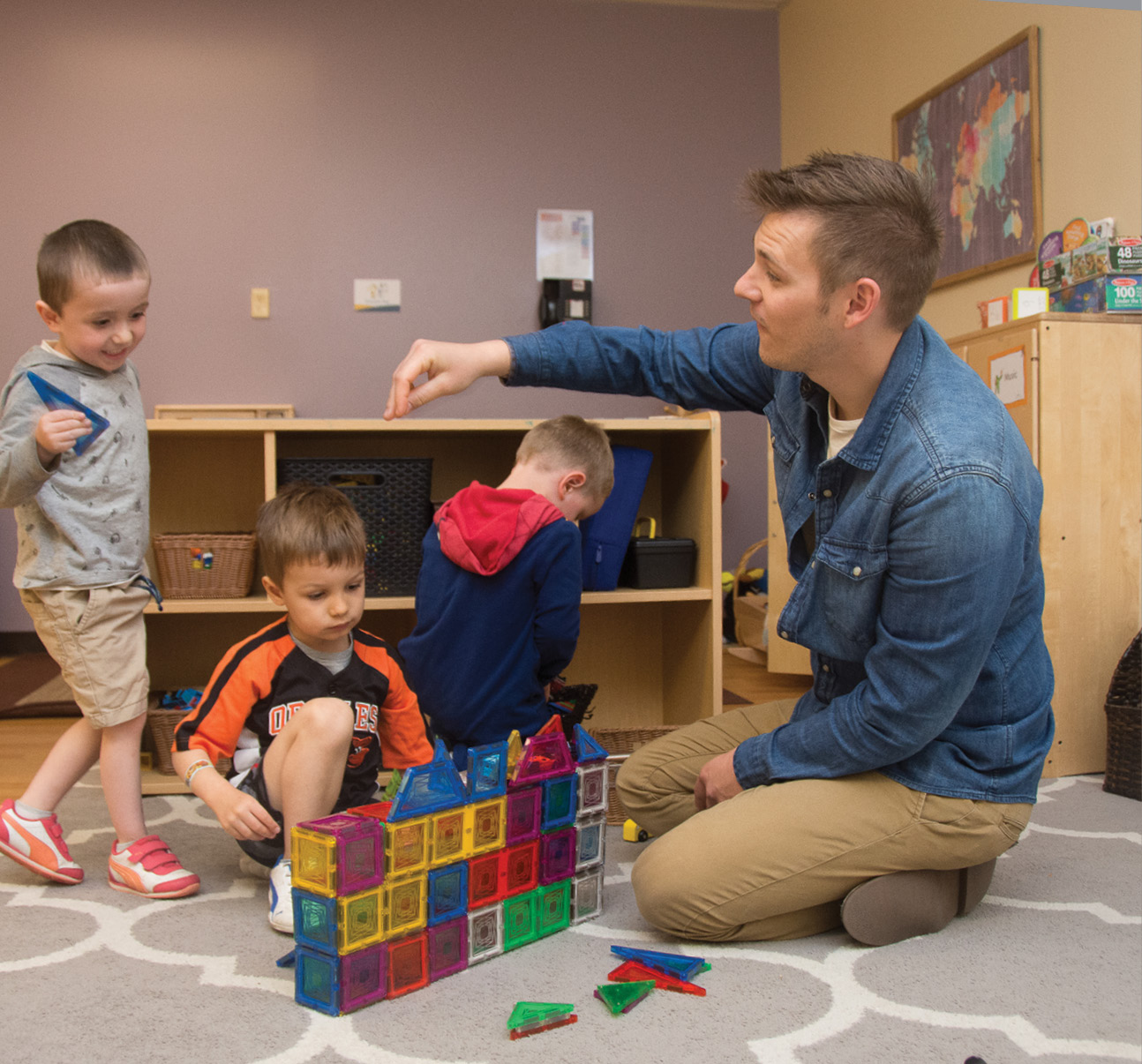 Why didn't someone tell me?

That you should always keep a change of clothes in your car when you become a preschool teacher. Things can get pretty messy!
My teaching style in three words:

Creative, patient, encouraging.
---
Photographs: Courtesy of Michelle Meusburger and Jenny Shirbroun