Affiliate Advisory Council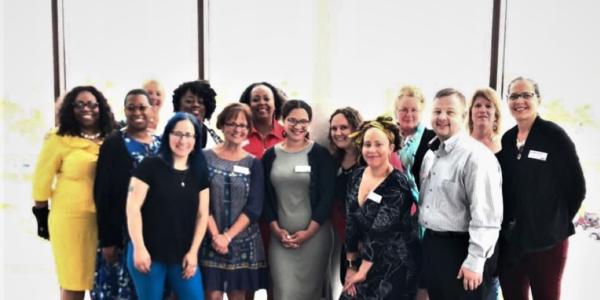 You are here
Mission

The NAEYC Affiliate Advisory Council acts as an advisory body to support the continuing transformation of the NAEYC Affiliate structure into a high-performing, inclusive organization.
Purpose

To advise the NAEYC Governing Board and national staff about all issues related to Affiliates and members, and to identify and develop strong, inclusive leadership.
---
Meet the 2020 Affiliate Advisory Council

Select the Council member's name to view their photos and biographies.
 
The Affiliate Advisory Council was created in 2015 replacing the former Affiliate Council. The Council's 16 person structure was designed to ensure that NAEYC Governing Board members and national staff have an advisory group they can access to better understand the needs, challenges and success stories of the Affiliate Network, and to learn from affiliate experience. Since its inception, the Affiliate Advisory Council has continued to focus on NAEYC's strategic direction, and especially our commitment to HPIO, Equity, Diversity and Inclusion. 
The Affiliate Advisory Council is staffed by, and works very closely with the Affiliate Relations Department at NAEYC. During 2019 the Council met with national staff members to exchange insights, guidance and suggestions to Gill Walker (Director of Marketing and Mentorship), Lark Sontag (Community Engagement Manager) and Katherine Kempe (Senior Director, Professional Recognition and Advancement). NAEYC President, Amy O'Leary, joined the Council in February to further discuss our recommendation to continue the Governing Board's investment through resources and staff in advancing the work of the 2018 Equity Summit.
The Council designed and facilitated "Living into Diversity, Equity and Inclusion: NAEYC's Affiliate Advisory Council's Journey" at the 2019 NAEYC Annual Conference with the goal of sharing their story as a potential leadership model for the Affiliate Network.
2019 Recommendations to the NAEYC Governing Board
Invest in, and take action on increasing the availability of membership and other materials in Spanish. 

Increase student membership and engagement through outreach to students, targeted partnership and outreach to higher education, and engaging the 18-35 year-olds by engaging with a broader range of social media. 

Continue to support Affiliates in their equity and diversity work. Invest in creating resources and materials to lead equity and diversity work in their communities.
Learn more about the Council's work in their annual reports to the NAEYC Governing Board: