Affiliate Advisory Council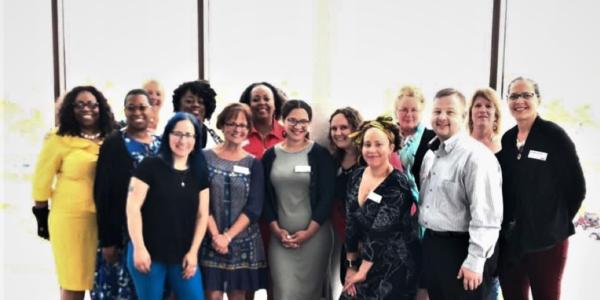 You are here
Mission

The NAEYC Affiliate Advisory Council acts as an advisory body to support the continuing transformation of the NAEYC Affiliate structure into a high-performing, inclusive organization.
Purpose

To advise the NAEYC Governing Board and national staff about all issues related to Affiliates and members, and to identify and develop strong, inclusive leadership.
---
Meet the Affiliate Advisory Council

Select the Council member's name to view their photos and biographies.
The current Affiliate Advisory Council was formed in 2016 as a result of the National Dialogue [2010 – 2016] and as part of the recommendations to; revisit the affiliate structure, revise the NAEYC mission, and to increase and strengthen member voice to the NAEYC Governing board. These actions transformed the original 62-member Affiliate Council  into a 16-member Affiliate Advisory Council open to any member in good-standing with proven affiliate experience and knowledge. 
The Council continues to be instrumental in modeling and promoting diverse leadership pathways throughout NAEYC.  
The Council and the Bounce Back of the Field and NAEYC  

The beginning of 2022 provided, not just for the profession, but as a country, the hope of recovery and beginning a new way of life after COVID 19. While many early childhood programs began to see their families and educators come back to in-person learning, other programs still struggled well into the year to remain open and fully staffed. The Council met virtually for much of the year, and held space to honor the struggles, the strides and the innovations of members, Affiliates, and the organization at large.  
The Council celebrated the deep dives and needed discussions about DIEB work. Affiliates continued to engage in intentional, brave conversations. The pandemic also brought with it, a necessity to pause and to listen carefully to narratives that have not been heard previously. The Council learned the importance of being seen and heard as professionals of color through the Equity survey findings and engaged with the NAEYC Marketing team on intentional and inclusive language to support each and every member. Council members brought personal stories of early childhood education programs exceeding expectations, and those needing continued support in their work.  
This was a year filled with stories. Stories of family and community engagement, advocacy, and hope that educators and families held for their future partnerships and bright future for children. It is with a spirit of compassion and empathy that the Council moves forward recommendations from the previous year as a way to place an emphasis on reflection. They represent a need to support the Affiliate Network in their growth and sustainability, while encouraging an awareness of priorities that needed to be adjusted to better serve members and the profession. It is the hope of the Council that the continued focus on last year's recommendations will continue to provide guidance and support to the Affiliates and an overall impact to membership. 
Learn more about the Council's work in their annual reports to the NAEYC Governing Board: