Affiliate Advisory Council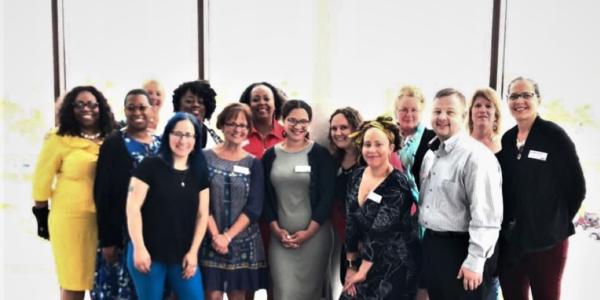 You are here
Mission

The NAEYC Affiliate Advisory Council acts as an advisory body to support the continuing transformation of the NAEYC Affiliate structure into a high-performing, inclusive organization.
Purpose

To advise the NAEYC Governing Board and national staff about all issues related to Affiliates and members, and to identify and develop strong, inclusive leadership.
---
Meet the Affiliate Advisory Council

Select the Council member's name to view their photos and biographies.
The Affiliate Advisory Council was created in 2015 and was designed to ensure that NAEYC Governing Board members and national staff have an advisory group they can access to better understand the needs, challenges and success stories of the Affiliate Network, and to learn from affiliate experience. Since its inception, the Affiliate Advisory Council has continued to focus on NAEYC's strategic direction, and especially our commitment to Diversity, Equity and Inclusion.
In 2020, the Affiliate Network and this Council responded quickly to address the impact of COVID-19 on the field, members, early educators, families, and the emerging needs of their communities. Many Affiliates discovered new ways to use technology in place of physical connection. Affiliates created virtual learning opportunities to support educators and searched for new ways to connect with members and support early childhood professionals in their communities. Members and the field turned to our Affiliates as their main and trusted source for information and most importantly, as the interpreters of the ever-changing rules, regulations, and program requirements. 
The February meeting at the NAEYC headquarters included opportunities to meet with NAEYC senior staff- Gill Walker (Director of Marketing and Mentorship), Jill Harris (COO and CFO), Lauren Hogan (Managing Director of Policy and Professional Advancement), and Michelle Kang (Chief Strategy and Innovation Office). NAEYC President, Amy O'Leary, joined the Council in February to continue discussion of our 2019 recommendations to further promote the goals of access to the organization through the lens of diversity, equity, and inclusion.
The Council found new ways to move their work forward, including a pilot dialogue with Maine AEYC. The Council collaborated with leadership in planning critically important conversations on how to create a board culture of equity and inclusion, and on the importance of examining current board culture. 
2020 Recommendations to Governing Board
Increase focus on a leadership model for young professionals in the field, elevating students' and new professional voices to promote engagement, membership, and progressive early childhood values and theories.
From 2019: Continue to support Affiliates in their equity and diversity work. Invest in creating resources and materials to lead equity and diversity work in their communities. This should include a continued focus on access, including access to NAEYC resources for students, marginalized communities, individuals with disabilities, and in languages reflective of NAEYC membership, including Spanish and Mandarin.
Consider innovative solutions to support Affiliates' interests as they work to support and engage the field with limited financial resources due to the hardships of 2020 and the continued impact of COVID-19. 
Learn more about the Council's work in their annual reports to the NAEYC Governing Board: