Message in a Backpack™ Children and Digital Media: Tips from the American Academy of Pediatrics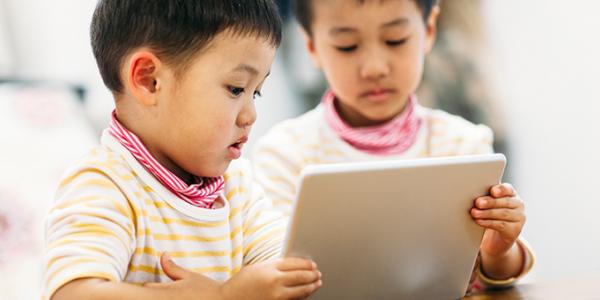 You are here
Here are some tips to help you manage your children's use of digital media at home.
Treat media as you would any other environment in your child's life. The same parenting guidelines apply in both real and virtual environments.
Set limits— children need and expect them. Set limits and encourage playtime. Tech use should have reasonable limits. Unstructured and offline play stimulates creativity. Make unplugged playtime a daily priority.
Families who play together, learn together. Family participation is also great for media activities. It encourages social interactions, bonding, and learning.
Be a good role model. Teach and model kindness and good manners online. And, because children are great mimics, limit your own media use.
Know the value of face-to-face communication. Very young children learn best through two-way communication. Research has shown that this backand- forth conversation improves language skills—much more so than passive listening or one-way interactions with a screen.
Create tech-free zones. Keep family mealtimes techfree. Recharge devices outside bedrooms to help children avoid the temptation to use them when they should be sleeping.
Don't use technology as an emotional pacifier. Media can be effective in keeping kids calm and quiet, but it should not be the only way they learn to calm down. Children need to be taught how to identify and handle strong emotions and come up with activities to manage boredom.
Do your homework. More than 80,000 apps are labeled as educational, but little research has demonstrated their actual quality. Look to organizations like Common Sense Media (www.commonsensemedia.org) for reviews about age-appropriate apps.
---
These tips have been adapted from the American Academy of Pediatrics Children and Media—Tips for Parents. For the complete set of tips, see www.aap.org/en-us/about-the-aap/aap-press-room/ Pages/Children-And-Media-Tips-For-Parents.aspx.
---
Message in a Backpack™ is available online in Spanish. Visit NAEYC.org/tyc to start reading now!