Becoming a Nature Explore® Classroom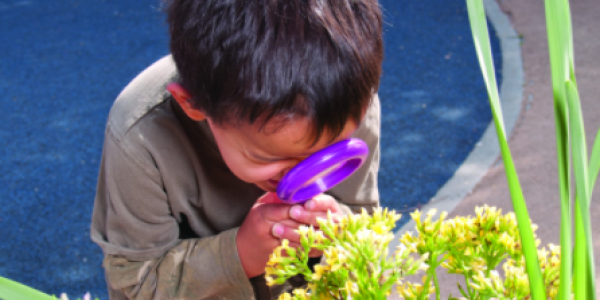 You are here
Martha Bass-Nichols, Kevin Carnes
Lakeshore Learning Materials has offered on-site care for employees' children for more than 20 years. In 2009 the program, Kids & Company, decided to become a Nature Explore Classroom. This meant changing the environment to encourage nature exploration at all times. The new outdoor space would become a classroom where all kinds of activities could take place.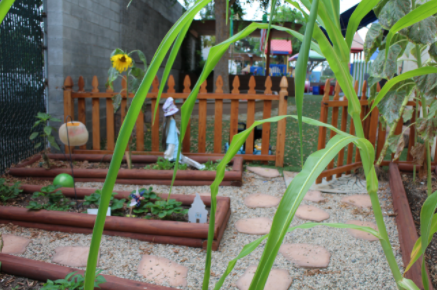 Beautiful entryways mark the transition from inside to outside. An archway leading out from one classroom features natural materials and beads.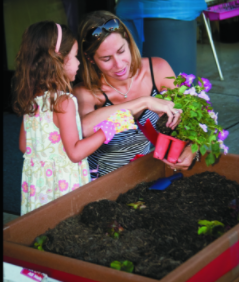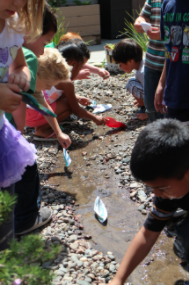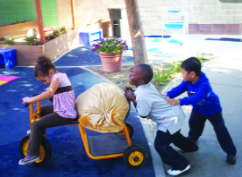 Going outside is entering another classroom. Children eat lunch and occasionally even nap outside. Teachers constantly think about how to do more outdoors.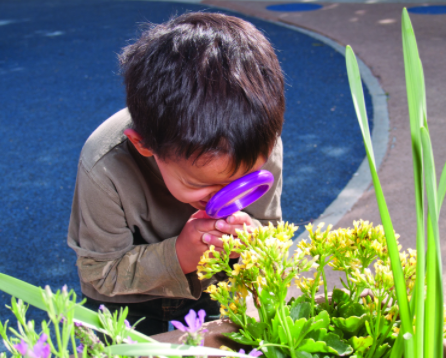 Before when the children saw a bug they said, "Let's squash it." Now they have a new attitude. Recently Andy saw a centipede in the classroom. The other children helped him take it outside. "He needs to go find his mommy," Andy explained.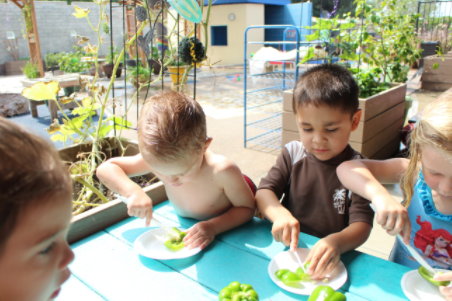 We grow fruits, vegetables, and herbs in our garden. After harvesting basil and rosemary, the children took them home and asked their families for recipes using them. The teachers compiled the recipes in a cookbook that they gave to families.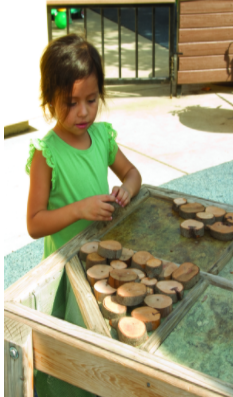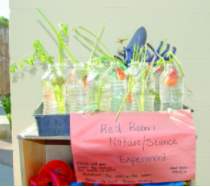 Since the program is at their workplace, employees can eat lunch with their children. They sit outside, enjoy the environment, and eat some of the food we grow.
The environment will never be finished, and we like that. We love to experiment and add new items for the children to explore. Our outdoor classroom is always changing, just like nature.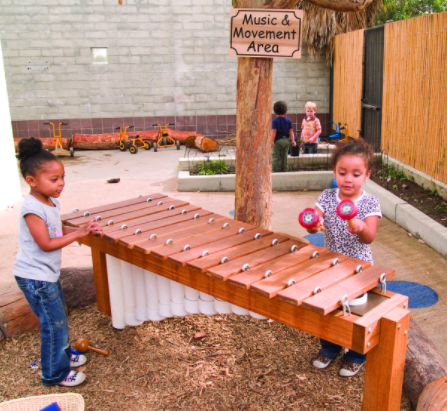 It took six to eight months to get Nature Explore Classrom started. The program received certification one year after we started. We won the Arbor Day Foundation's Rachel Carson Award in April 2013. This came as a great surprise! We are passionate advocates for the outdoor classroom movement and excited to receive this recognition.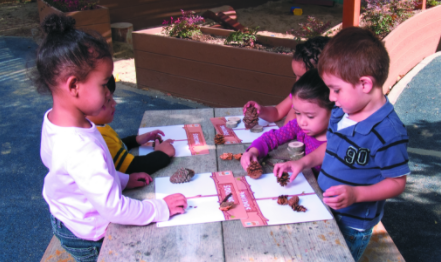 Changing a program takes time. It's important to start with small steps. Buy a planter and give children seeds to plant. Hang wind chimes in a tree. Take blankets and pillows outside.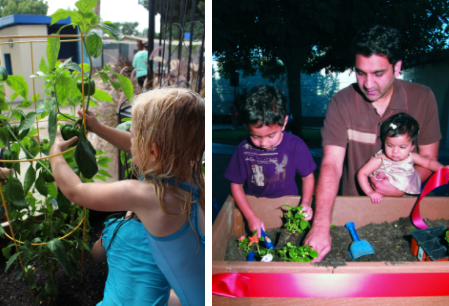 For more information, visit LakeshoreLearning.com/NatureExplore.