10 Unique Dollar Store Finds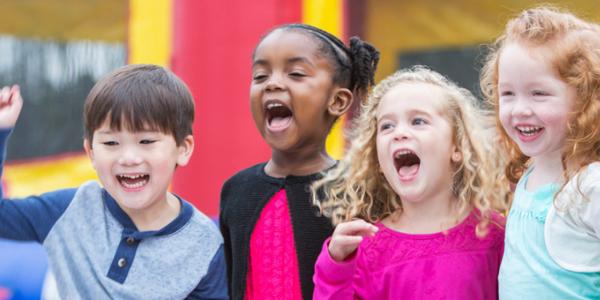 You are here
There's no need to break the bank when looking for interesting tools and explorations for preschoolers! NAEYC staff went to the local dollar store and were inspired by these 10 items.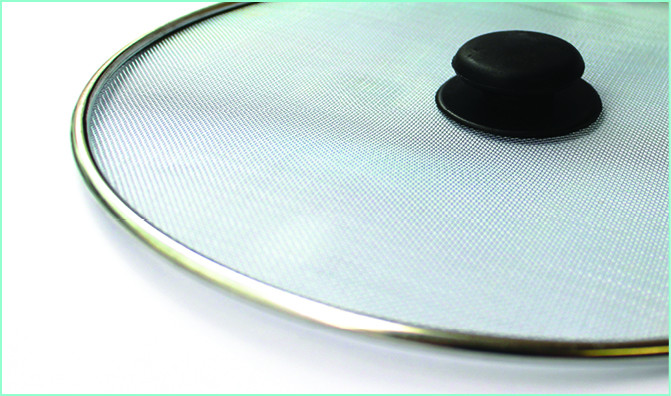 1. Splatter screen

Make a pizza café
Use the screen as a pattern for drawing circles on paper to create pizza crust.
Cut out the circles and add tissue paper to serve as tomato sauce, cheese, and veggies.
Bake and serve in a pizza café.
 

2. Price labels

Set up a grocery store
Collect empty food containers and pretend fruits and vegetables.
Label items for sale and place them on shelves according to category, like produce, cereal, and soap.
Provide shopping baskets, carts, a cash register, and play money.
 

3. Shower caps

Top off a terrarium
Make a terrarium with a container, soil, and small plants.
Add water.
Cover with a shower cap to keep the soil moist.
Watch the plants grow!

4. 10 small plastic containers

Play an audio guessing game
Fill containers with different items, like Unifix cubes, plastic counters, rice, paper clips, or washers.
Place containers on a tray.
Have preschoolers close their eyes or use blindfolds and shake containers.
Challenge them to find matching pairs using only their sense of hearing.
 

5. Plastic laundry basket

Create a giant weaving activity
Cut paper streamers or wide ribbon into long, thick strips.
Have children use the streamers or ribbon to weave in and out of the holes in the basket.
 

6. Seed packets

Conduct an experiment
Invite children to plant seeds and grow them under different conditions—play with the amount of light and water and the temperature.
Keep track of the way each plant grows, or does not grow.
Compare the results with children and talk about what plants need to grow and be healthy.

7. Bag of 80 straws

Upgrade your playdough accessories
Cut straws into different lengths.
Invite children to use them with playdough. They might use the straws as stamps, rolling pins, or structures to build creations around.

8. 50–foot poly rope

Create an instant photo gallery
Cut rope into desired lengths.
Stretch out rope and secure ends to wall with hooks or tie to stable fixtures.
Use clothespins to hang artwork and photos for display.

9. Plastic leis

Have children choose centers
Work with children to assign colored leis to each center.
Have children wear leis to designate which center they have chosen; for example, children wearing purple leis have chosen to play in the block center, while children wearing orange leis have chosen to read in the literacy corner.

10. Sweater storage bags

Make sensory paintings
Pour paint inside the bags.
Close bags tightly to ensure they won't open.
Have children run their fingers over the bags to create pictures.