Message in a Backpack™ Math: It's Important and Fun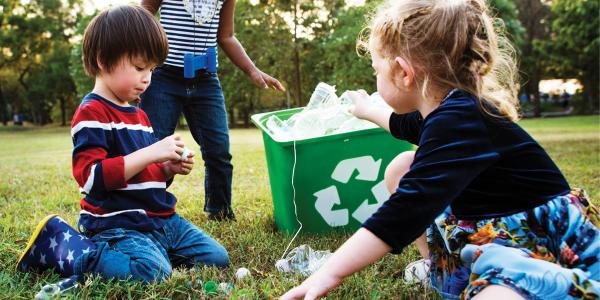 You are here
Three things to know about math

1. Math is important.

A child's math knowledge at the start of kindergarten predicts later academic achievement better than early reading or the ability to focus and pay attention.
 
2. It's important to believe your child can get better at math.

This is called a growth mindset. The belief that people have a set level of math ability and will never be "good at math" is a fixed mindset. Children with a growth mindset toward math put in more effort and do better at math.
 
3. There are many ways to incorporate math learning into everyday moments.

Math isn't just about counting or naming shapes. Children do math when they measure their height, sort containers for recycling, build with Legos, notice rhyming patterns in songs, compare hand sizes—and much more.
---
Try this—Math fun at home

Measure and compare with shoes!

Have your child use a shoe as a measurement tool. Ask, "Can you show me four things in the room that are shorter than your shoe? Longer than your shoe?" Use math vocabulary, such as measure, compare, length,shorter, and longer, to discuss the objects your child measures.
Nest the boxes!

Save empty cereal, macaroni, rice, and other food boxes. Have your child experiment to find out which boxes fit inside other boxes. Use measurement vocabulary, such as longer, shorter, wide, narrow, and taller. Ask questions—"Can that box [pointing to a narrow one] fit inside that box [pointing to a wider one]? How do you know?"
Explore more ideas!

Find lots of fun at-home math ideas online, like "Math in the Bath!," "Math Play with Measurement," and "8 Ways to Help Your Child Love Math!," at NAEYC's Math Fun at Home webpage (NAEYC.org/math-at-home).
---
Adapted from Support Math with Materials in Your Home, by Carrie Cutler (http://families.NAEYC.org/support-math-materials), and Teachers' Mindsets about Math (and Why They Matter), by Allison Master.
Photograph: Getty Images
---
Message in a Backpack™ is available online in Spanish. Visit NAEYC.org/tyc to start reading now!