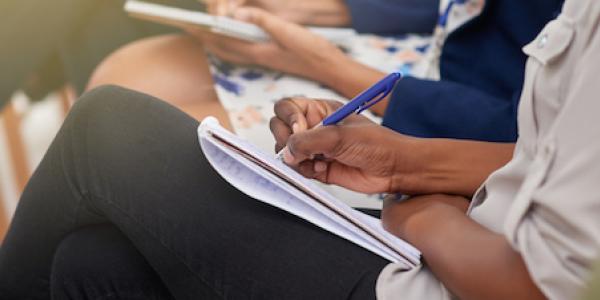 You are here
Rhian Evans Allvin
Dear colleagues,
Now is the perfect time to get to know more deeply the children and families we serve and to form shared goals for children's learning and development. The definition of family is evolving; it's important to include all primary caregivers in meaningful dialogues about the children they care for. So how do we handle these critical, and sometimes difficult, conversations with families?
When it comes to questions about supporting the children in your classroom and building relationships with their families, NAEYC's 2018 Annual Conference is where you'll find answers. Connect with educators, child care providers, professors, administrators, and advocates and share insights on the essentials of early learning in children's homes and school settings. More than 90 percent of last year's attendees expressed satisfaction, declaring that the experience fulfilled their networking and professional development needs.
From November 14 to 17, in Washington, DC, thousands of attendees will explore interacting with families, advancing the profession, guiding children's behavior, understanding brain development, and more. I hope you'll join us this year and take this opportunity to learn, grow, and connect with your peers.
Visit NAEYC.org/events/annual/2018 for resources to help you plan your conference experience. Throughout the conference, please use #naeycAC to share your photos, videos, and thoughts on social media. (Don't forget to direct families to families.naeyc.org for tips and resources about continuing children's learning at home.)
Prepare to get loud for early childhood education. I can't wait to see you in Washington!
---
Photograph © Getty Images
Rhian Evans Allvin
Rhian Evans Allvin is the chief executive officer of NAEYC. She is responsible for guiding the strategic direction of the organization as well as overseeing daily operations. Before joining NAEYC, Evans Allvin was a guiding force in Arizona's early childhood movement for more than 15 years, including serving as CEO of Arizona's First Things First.