Message from the TYC Editorial Team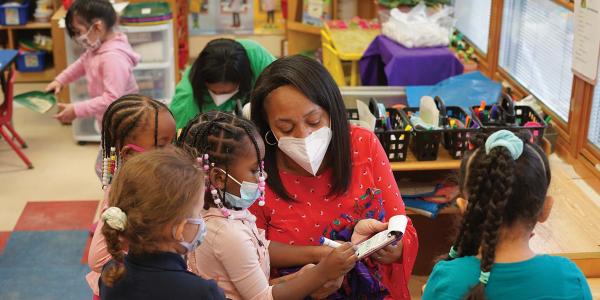 You are here
How can we make math meaningful, engaging, and playful for young children? How can we as early childhood educators develop confidence in our math knowledge?
This issue of Teaching Young Children is packed with answers to these questions, with recommended activities and materials ready for your setting. You'll read about "Playing Around with Number Composition: Games, Stories, and Everyday Problem Solving in the Preschool Classroom" and about "Promoting Spatial Orientation: Math Activities for School and Home Learning."
You'll also find articles about concrete ways to integrate math and literacy through picture books and related activities, and you'll learn more about how to explore children's thinking about data. Also included is a Message in a Backpack™ to share with families about "Helping Your Preschool Child with Computational Thinking." 
Knowing that educators can find math stressful, don't miss the feature "Grow in Confidence as an Early Math Teacher." And rounding out this theme is a Now Read This focused on "Supporting Positive Racial Identity with Literacy-Based Math."
Reflection Questions from This Issue
As you read about ways to grow as an early math educator, what do you already feel confident in teaching? What steps can you take to develop further as an early math teacher?
Are you currently using picture books to integrate math and literacy? What is one new way you can use children's books to offer rich math experiences and explore children's identities?
Consider the ways you are engaging with families around math. What would you like to continue to do, and what might you change so that families are partners in offering playful math experiences in the classroom and at home?