Writing for Teaching Young Children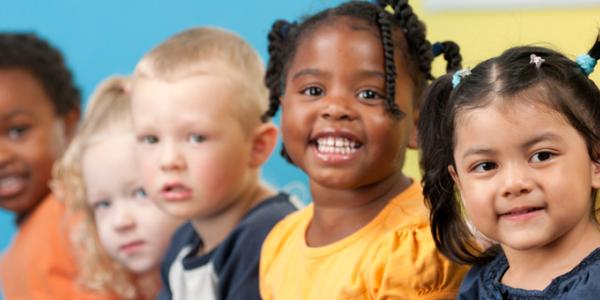 You are here
Thank you for your interest in writing for Teaching Young Children (TYC), NAEYC's magazine for preschool teachers.  

Before submitting your idea:

1. Browse the articles and tips on the TYC website.
2. Review our writing guidelines.
3. Learn more about the decision and publication process.
4. Submit your article using our submissions manager. You will need to create an account with Submittable in order to submit to TYC.
5. Nominate an outstanding teacher to appear on TYC's cover and be profiled in a corresponding feature.
Although we are not able to provide specific feedback on all submissions, we will contact you if your submission is a good match for the current needs of Teaching Young Children. Articles selected for publication are considered a contribution to the profession; authors do not receive fees or royalties.
---
Writing Guidelines

Please keep the following in mind when you submit your work:
Audience

The primary audience for TYC is preschool teachers, assistant teachers, and family child care providers who work with preschool-aged children.
Writing Guidelines

TYC publishes a few different kinds of articles and tips, and we need all types for each issue of the magazine. In general, TYC does not publish content or promotional pieces that focus on (or promote) one organization's products or services as editorial content.
We are actively looking for the following types of content:
Tips: Short and to the point. Word count - 300-500 words. See 10X Good Job Alternatives.
Articles and stories: Descriptions of research-based best practices and innovative ideas as well as personal essays on life as a preschool teacher. Word count - 500-1200 words. See the Boo-Boo Curriculum and How Process Art Supports Preschoolers.
A picture is worth 1000 words: Photos with captions that tell a story. In general, each caption should be no more than 20 words.
A great classroom activity.
Teaching Young Children publishes 4 times a year, in Spring, Fall, Summer, and Winter. Each issue has a theme, with at least 3 articles related to it. The table below provides the themes for upcoming TYC issues, along with the due dates for submitting articles. 
We look forward to continuing to highlight current thinking on promising practices in early childhood education, innovations in the field, research and its implications, and interesting ideas for and from preschool teachers.
Issue Date

Theme

Submission Due Date

Winter 2023


The Arts in Preschool: Playful and Engaging Integration


While educators readily recognize the value and enjoyment of the arts in preschool, the arts may end up on the "sidelines" compared to literacy, math, and other content areas. In this issue, we will focus on how the arts can be integrated into a comprehensive preschool curriculum and learning experiences in playful and engaging ways.


May 14, 2022


Spring 2023


Health, Nutrition, and Movement: Ensuring Healthy Growth in Preschool


For this theme, we are seeking pieces that focus on how to foster health, nutrition, and physical development/movement in preschool settings. Highlighted strategies, activities, and materials should be practical and aligned with standards for early learning programs.


August 15, 2022


Summer 2023


Elements of Effective Leadership and Management of a Preschool Setting


Early childhood educators often move from the classroom to an administrator role. This can be an exciting and challenging transition, with new processes, policies, and practices to learn. This TYC issue will focus on financial practices, policy development, and/or human resources considerations for early learning programs. We are seeking submissions that highlight what to know and do to be effective in leadership and management. We are also seeking pieces about how to involve teaching staff in these areas to operate a successful program that is attuned to DAP and equity.


November 14, 2022


Fall 2023


Advancing Equity in Preschool: Practical Strategies


This theme will focus on practical ways that educators can translate and apply ideals, expectations, and commitments related to equity into early learning programs. We are seeking submissions that are framed by NAEYC's position statements on advancing equity and on developmentally appropriate practice and that showcase how preschool educators and programs can plan and implement equitable practices for each and every child.


February 17, 2023

Format and writing tips

Present information using bullets, subheadings, lists, checklists, and high-resolution photographs, if available.
Use plain language that is straightforward and easy for readers to understand. It's also okay for content to be funny and to have some personality.
Provide specific, practical tips and strategies for teachers.
Content must be research-based, reflect developmentally appropriate practice, and include ideas on how to support children and families from diverse backgrounds, including dual language learners.
Photos

If you have high-resolution photographs that go along with your content, include them with your submission. See the Photo Submission Guidelines for more information.
---
Decision and Publication Process

Notification of decision: We will let you know if your content is accepted for publication, if a revision is requested, or if we will not be publishing the content at this time.
Editing: All submissions are subject to editorial review and revisions, copyediting, and design. We will share edits with you, pose queries, and ask for additional information, as needed.
Copyright and clearance requirements: Before publication, we will provide copyright and clearance forms to ensure that NAEYC has the rights to publish the content. We also require the rights to use all photographs and videos. Photographers must obtain and maintain model releases from the subjects of the photos/videos. See our Photography Guidelines for more information.
---
TYC Cover Teacher Nominations  

Teaching Young Children features an outstanding preschool teacher in each issue of the magazine. Teachers who are selected appear on the cover of the magazine and are profiled in a corresponding feature.
If you know an exemplary preschool teacher who deserves to be honored in this way, please complete the Nomination Form. Nominations are accepted year-round.
---
Submit to TYC here!       

https://naeyc.submittable.com/submit
---
Interested in writing for other NAEYC publications?

Check out our author guidelines for: