A Message from the TYC Editorial Team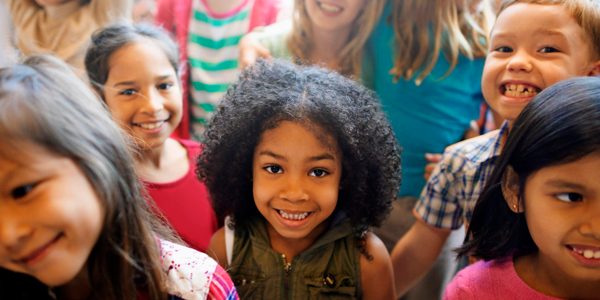 You are here
Back by popular demand, we bring you a special edition of Teaching Young Children that is devoted to high-quality practices in early learning programs. Packed with research-informed recommendations and classroom-based examples, this digital-only issue offers a compilation of content from the TYC archives that aligns with NAEYC's Early Learning Program Accreditation. You'll find one article for each of the 10 standards, and each one captures an aspect of developmentally appropriate practice in action for you to reflect on and apply in your own setting.
You'll read about everything from Teaching and Learning With Hip-Hop Culture to Two Homes, One Classroom: Inclusive Practices That Work. There are also articles about Understanding the Importance of Timing, Length, and Sequence of Activities and preparing assessment information for a family conference. In addition, this special issue features an interview with an exemplary NAEYC-accredited early learning program. Finally, you'll find two Message in a Backpack™ features, which contain ready-to-share tips for families about guiding young children's behavior and ways to have fun with math, science, and the outdoors.
Reflection Questions for this Issue

Looking through the standards overview below, what is one standard that is a strength for you and your program? What specific conditions or practices have helped make this an area of success?
What is one standard that presents a challenge for you and your program? After reading the corresponding article in this issue, what is a new or different practice that you can try out to attain growth in this area?
Across the 10 articles, what classroom example or recommended practice are you most excited to try in your setting?
We encourage you to share your voice with us! Submit an article, nominate yourself or a colleague to be a feature teacher, or provide feedback to us about TYC.
NAEYC Accreditation Standards Overview

For further details on the standards, visit our Accreditation site.
Standard 1

Relationships

The program promotes positive relationships between all children and adults to encourage each child's sense of individual worth and belonging as part of a community and to foster each child's ability to contribute as a responsible community member.

Standard 2

Curriculum

The program implements a curriculum that is consistent with its goals for children and that promotes learning and development in each of the following areas:

social, emotional, physical, language, and cognitive.

Standard 3

Teaching

The program uses a variety of developmentally, culturally, and linguistically appropriate and effective teaching approaches that enhance each child's learning and development in the context of the program's curriculum goals.

Standard 4

Assessment of Child Progress

The program uses a variety of formal and informal assessment approaches to provide information on children's learning and development. These assessments occur in the context of reciprocal communications between teachers and families, and with sensitivity to the cultural contexts in which children are developing. The program uses assessment results to inform decisions about the children in their care, to improve teaching practices, and to drive program improvement.

Standard 5

Health

The program promotes the nutrition and health of children and protects children and staff from illness.

Standard 6

Staff Competencies,
Preparation, & Support

The program employs and supports a teaching and administrative staff that have the qualifications, knowledge, and professional commitment necessary to promote children's learning and development and to support families' diverse needs and interests.

Standard 7

Families

The program establishes and maintains collaborative relationships with each child's family to foster children's development in all settings. These relationships are sensitive to family composition, language, and culture.

Standard 8

Community Relationships

The program establishes relationships with and uses the resources of the children's communities to support the achievement of program goals.

Standard 9

Physical
Environment

The program has a safe and healthful environment that provides appropriate and well-maintained indoor and outdoor physical environments. The environment includes facilities, equipment, and materials to facilitate child and staff learning and development.

Standard 10

Leadership & Management

The program effectively implements policies, procedures, and systems that support stable staff and strong personnel, fiscal, and program management so all children, families, and staff have high-quality experiences.
A Guide to This Issue's Content

To create this special online accreditation issue, the editors of Teaching Young Children reached back into the publication's archives for top examples of quality practices. The following selections were previously published in the specified issues of Teaching Young Children:
D. Gartrell, "Instead of Discipline, Use Guidance", February/March 2020 
K. Giordano, "Message in a Backpack™. Guiding Your Child's Behavior", April/May 2018
A. Broughton, "Teaching and Learning with Hip-Hop Culture", December 2016/January 2017
M. Lesperance, "Timing Is Everything: Understanding the Importance of Timing, Length, and Sequence of Activities", February/March 2018
NAEYC "Professional Learning Team, 4 Quick Reminders as You Plan for Family Conferences", October/November 2018
M. Murray, D. Gibson, and D. Abrizzi, "Preparing to Meet with Aiden's Family: Strengths, Progress, and Goals", October/November 2018
L.F. Badesso, E. Mirth, and J. Gehringer, "Healthy Habits", February/March 2020
M. Hickey, "Becoming Your Best: Building "Professional Competencies", December 2019/January 2020
K. González, "Two Homes, One Classroom: Inclusive Practices that Work", February/March 2017
R.J. Franz, "Preschool in the Park: Place-Based Learning in Unexpected Spaces", April/May 2019
R.J. Franz, "Message in a Backpack™. Going Beyond the Playground: Math, Science, and Outdoor Fun", April/May 2019
B. Smith and H. Olsen, "Play in the Grass! Practical Considerations for Quality Outdoor Play", August/September 2019
J. Garnette Lisy, K.A. Paciga, and M. Quest, "DAP with Apps and Other Tech Tools: Making Choices that Make Sense for Preschool", April/May 2020
The following selection was previously published on the NAEYC blog:
L. Battista, "Building Reciprocal Relationships with Communities", 03/30/2018