Feature Teacher: Shirnet Fray Palmer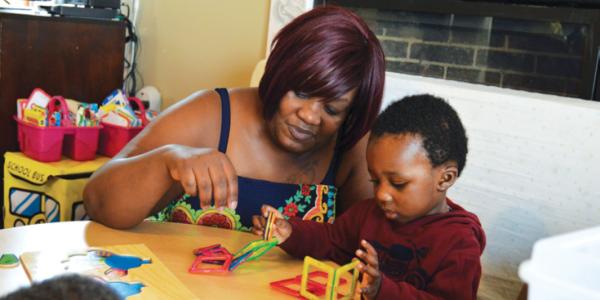 You are here
Shirnet Fray Palmer is a family child care provider in Paterson, New Jersey.
What is something important a child has taught you? Patience. Every child learns differently, and by being patient and thoughtful, I can figure out the best way to support each one.
How do you communicate with children's families? For more tech-savvy families, I send daily texts and let them know they can text back anytime. Other families prefer phone calls or one-on-one meetings, which are easier for conversations. I also have group informational meetings with parents; other interested family members (aunts, uncles, grandparents) are always welcome.
What do you do when things don't go as planned? Step back, assess the situation, and regroup. It's part of the learning process—every day is trial and error. I'm always thinking about how I can improve my practice and make activities more meaningful for children the next time.
What helps make your program run well? The team behind me includes my sister, who is also a teacher in the program. My substitutes are my greatest assets. Make sure that you have caring, strong people who support you and your dreams. It's also important to go to trainings and to continue to grow as a professional.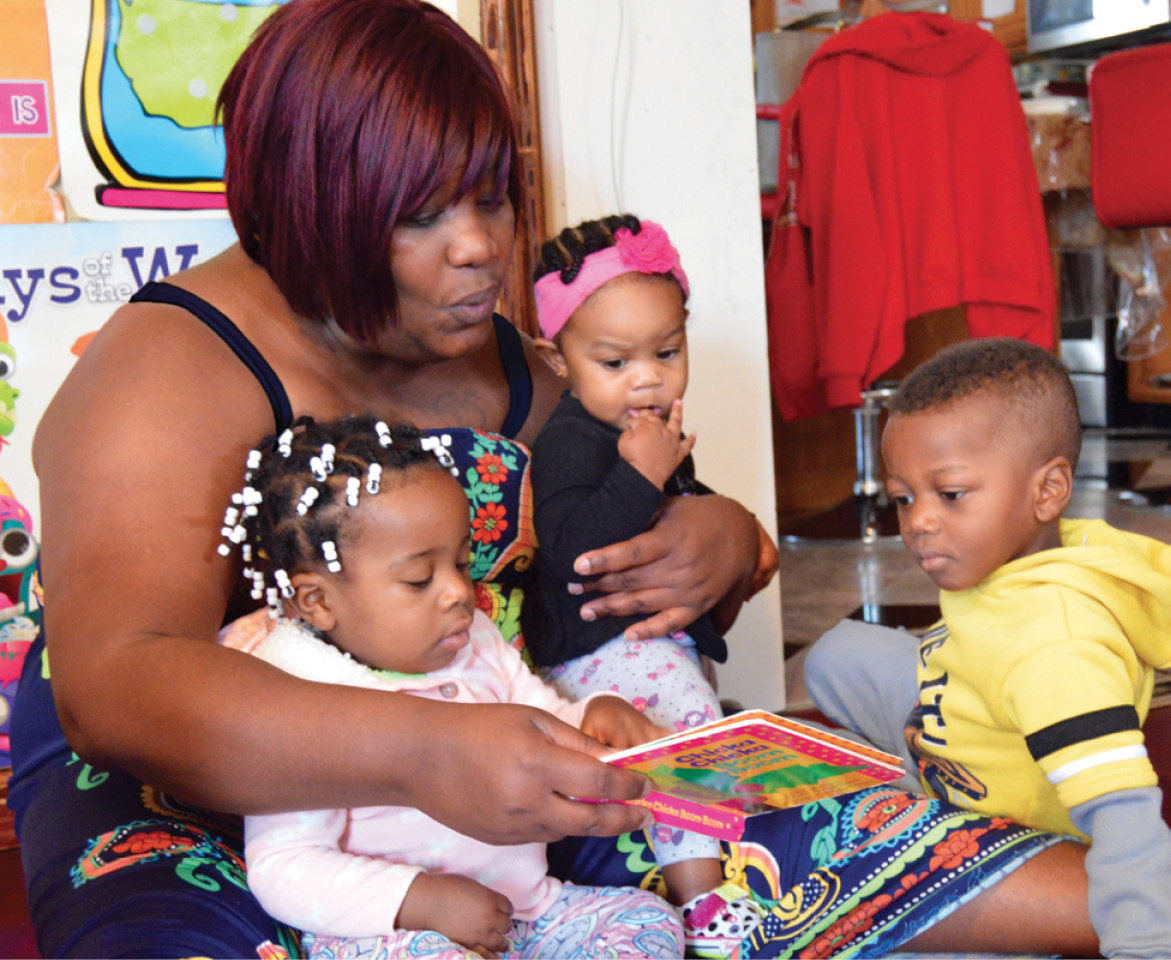 Proudest accomplishment: I helped organize a professional learning community of family child care providers in my city. We meet once a month to share new information and discuss our struggles. It gives us a feeling of unity and support. We help each other grow and handle challenging situations. Sometimes we talk about the successes of the children who were in our care; it's amazing to know that our experience and knowledge are helping children succeed later in school and life.
What keeps you up at night? When the weather changes, I worry about the children getting sick. I try to keep everything as clean as possible.
How I take care of myself: First thing every morning, I meditate. I wipe the slate clean, starting fresh each new day.
How is your family child care program different? We are open 24 hours a day, seven days a week. I want the environment to be especially warm, caring, and homey. If a parent requests it, we will comb that child's hair. You could say we have a mini salon on demand. Families are relieved to know that we are available to give their children loving, high-quality care whenever they need it. 
I remember when I was working and going to school, how difficult it was to find child care to accommodate my hours. So I work hard to help out families and meet their needs in all kinds of situations. I also draw on my Community Emergency Response Team (CERT) training to be supportive in emergencies and natural disasters.
My two cents: I always tell parents to take it one day at a time. The world wasn't built in a day, and you can't expect to figure out your child in a day, either. When children are older, you'll still be trying to figure them out. Be patient and thoughtful and take your time.
---
Photographs: Courtesy of Lisa Mufson Bresson