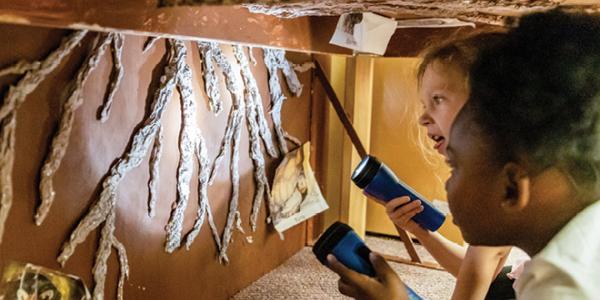 You are here
Dear colleagues,
The COVID-19 pandemic illuminated the undeniable necessity of early childhood education. But the recent attention just confirms what we (as a field) already know. Excellent early education and care programs are essential for children, families, and communities—day-to-day and long term.
Vice President Harris recently stated, "We are in a moment that should cause us to have great optimism about what is possible" as we "invest in our child care workers, in our child care centers, and invest in our children." We echo this optimism and underscore the need for significant and sustained funding. Hand-in-hand with these are questions about quality: What does high-quality early childhood education entail? How can it be recognized, documented, supported, and maintained over time?
NAEYC's Early Learning Program Accreditation has answers to these questions. Reflecting the work of outstanding educators and programs and grounded in research, NAEYC Accreditation ensures quality. Its standards and processes empower educators and programs through a shared understanding of and dedication to developmentally appropriate practices.
The benefits abound: Actively engaging in accreditation means that staff are involved in a sustainable and ongoing process of self-reflection and continuous improvement. It is linked to increased staff morale and retention, and an overall productive and upbeat work environment—all key ingredients for positively impacting the lives of young children, families, and our field. Across the nation and internationally on military bases, more than 10,000 programs are engaged in NAEYC's process of accreditation. This equates to more than one million children learning and growing in high-quality programs. To learn more, visit NAEYC.org/accreditation.
Whether you are new to accreditation or have been at an accredited program for years, we hope you find inspiration and guidance in the many ways the teachers and programs bring the standards to life in this special issue of Teaching Young Children.
Onward!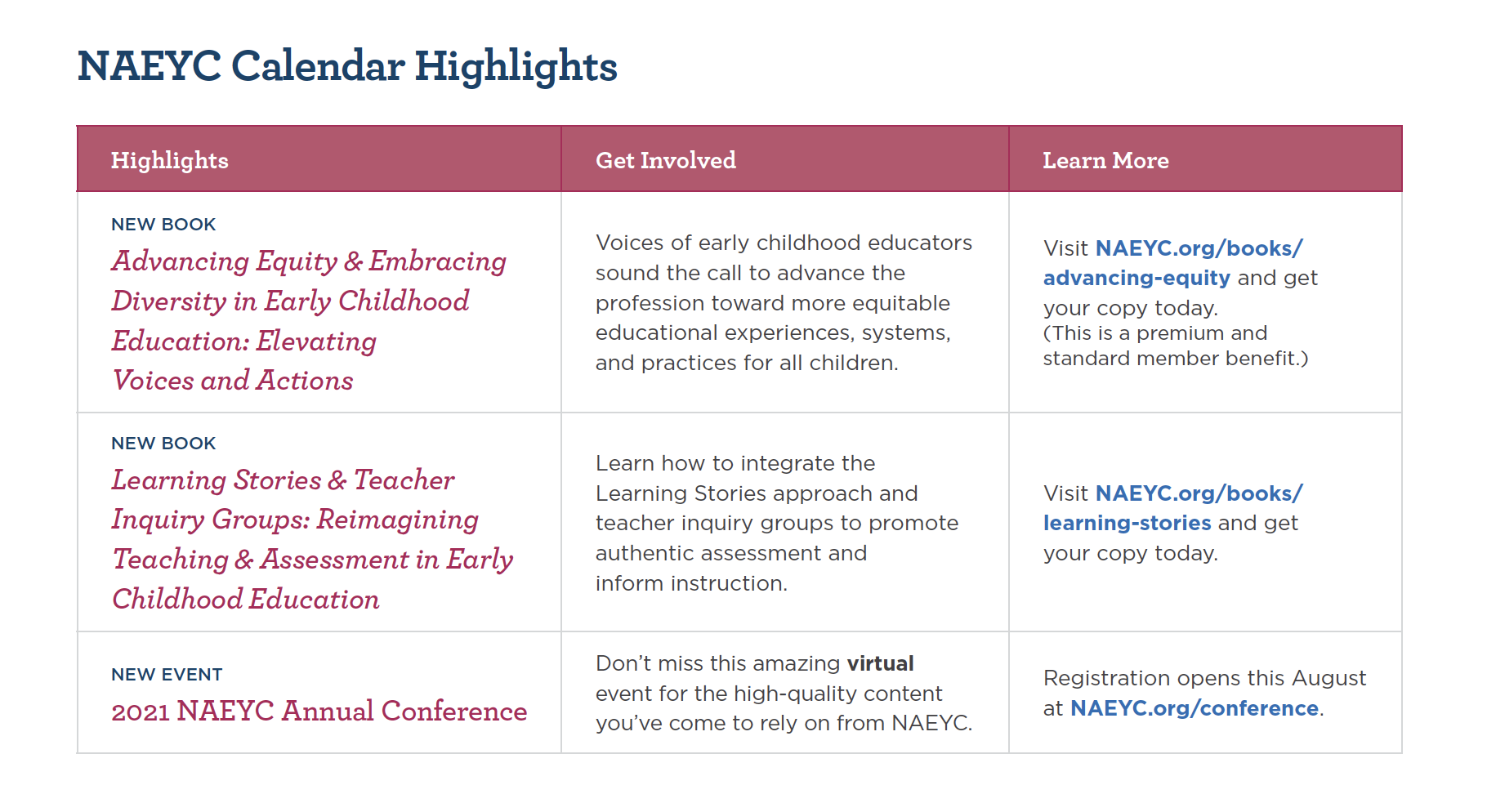 Rhian Evans Allvin
Rhian Evans Allvin is the chief executive officer of NAEYC. She is responsible for guiding the strategic direction of the organization as well as overseeing daily operations. Before joining NAEYC, Evans Allvin was a guiding force in Arizona's early childhood movement for more than 15 years, including serving as CEO of Arizona's First Things First.