Now Read This! Three Sentence Stems to Support Children's Language During Read Alouds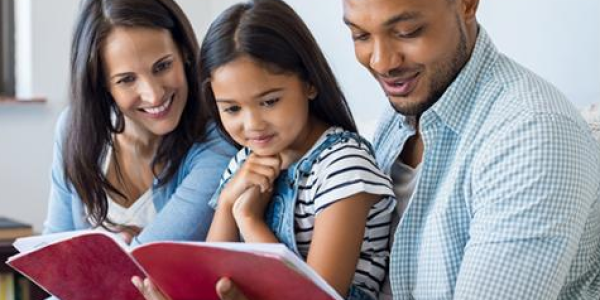 You are here
Michele Coulombe, Erin Zuccaro
Reading aloud and asking children about the book is a tried-and-true classroom practice. It fosters language and literacy skills while checking on children's engagement and comprehension. Often, however, children tend to reply with one- or two-word answers: "What was your favorite part of the story?" "The moon!"
Early childhood educators can empower children to share their ideas more fully and strengthen their early language skills by giving them some of the words to do so. One way to do this is through sentence stems. These two- to three-word sentence starters are scaffolds that help children share their thinking in complete sentences. Sentence stems are typically used in elementary school to help children learn to write, but they can be used to support oral language development in preschool—particularly with dual language learners.
Besides helping children focus on what they want to say, sentence stems expand comprehension skills and provide a framework for children's oral responses when listening to books or having group discussions. Three sentence stems that can spark conversation among children are
I remember . . .
I learned . . .
I wonder . . .
In our own teaching and coaching with preschool educators, we have found that sentence stems work well when teachers make an anchor chart that highlights them. Anchor charts are made with children during a learning experience to record key ideas—both in children's home languages and in the language of instruction. This helps children remember information. As they become accustomed to using the chart for reference, they become more independent learners. Teachers can add images for emergent readers, especially children learning more than one language. For example, a light bulb might indicate learning, while a question mark might indicate wondering. Keep the anchor chart near your reading area or anyplace that children select and engage with books so that you and your children can refer to it.
Try using sentence stems before, during, and after reading books with children. You can model using them, prompt children to use them, and make explicit how each particular stem encourages children to share their thinking. It won't be long before you notice how sentence stems offer children more focused and meaningful ways to respond to books.
---
Kitchen Dance

by Maurie J. Manning.
2008. New York: Clarion Books.
After bedtime, two children sneak into the kitchen to see their parents dancing and singing as they clean up the dinner dishes. A text full of onomatopoeia (Scrape! Clang! Clunk!) introduces children to vibrant sound words, while Spanish endearments (Como te quiero! Besitos, mija!) expand their multilingual vocabulary.
Try this!
"I remember . . . " Through this sentence stem, children can make connections to themselves, to other texts, and to the world as they engage with and work to understand a book.  "I remember . . ." helps children activate relevant background knowledge, such as partaking in family celebrations or helping with chores at home. This is particularly useful for dual language learners because it gives them context for learning a new language.
Teachers can incorporate "I remember . . ." in the following ways:
Before the read aloud: "On the front cover, we see these family members dancing together. I remember dancing at my cousin's party! I am making a connection between this book and my own life. When you make a connection to the book, you also can say, 'I remember . . .' "
During the read aloud: "The girl wakes up because she hears sounds coming from the kitchen. Can you remember ever hearing sounds at night? How about hearing other kitchen sounds? What were they? If you are making a connection to this part of the book, you can say, 'I remember . . .' "
After the read aloud: "These family members speak Spanish. They say good night with besitos, or little kisses. How does your family say good night? Tell us about your connection by saying, 'I remember . . .' "
---
Anywhere Farm

by Phyllis Root. Illus. by G. Brian Karas.
2017. Somerville, MA: Candlewick Press.
This rhyming book shows that anyone can create a garden anywhere if they have a seed, soil, sunshine, and water. The question-and-answer format and the inclusive, community-focused illustrations offer an engaging introduction to the life cycle of plants.
Try This!
"I learned . . . " This sentence stem gives children an opportunity to think about and name what they are learning (which builds metacognition, or thinking about their own thinking or thought processes). It helps children build upon their content knowledge and broaden their understanding of the world. "I learned . . ." also provides scaffolding for children to focus more on what they want to say rather than thinking about how to formulate their responses. This is especially helpful for dual language learners and can lead to more conversation, including how to cite evidence for learning from within the text.
Teachers can incorporate "I learned . . ." in the following ways:
Before: "Take a look at this garden on the cover. Do you have a garden at home or in your community? Have you ever helped take care of plants? You already know so much about gardening. This book will teach us even more! When you learn something new about gardening, you can say, 'I learned . . .' "
During: "This part of the book just taught me that you can plant a seed anywhere. I learned that I can plant a seed in a pot or a shoe! I never thought of that before. What are you learning about gardening? You can start by saying, 'I learned . . .' "
After: "Think about what you learned from reading this book. Let's turn and talk with a partner about at least one thing we learned about plants or gardening. When it is your turn to talk, you can say, 'I learned . . .' "
---
Mission to Space

by John Herrington. Photos courtesy of NASA/JPL-Caltech.
2016. Ada, OK: White Dog Press.
Astronaut John Herrington is the first enrolled member of a Native American tribe (the Chickasaw) to travel in space. In this autobiographical text featuring stunning photos, Herrington shares with readers how he trained for, experienced, and celebrated his special mission.
Try this!
"I wonder . . . " Children at this age ask questions all the time. Guide them to further articulate their thinking and to explore their innate curiosity with this sentence stem. Because there is no right or wrong response, an open-ended question that begins with "I wonder . . ." encourages active participation. These kinds of risk-free opportunities are especially beneficial for dual language learners.
Teachers can incorporate "I wonder . . ." in the following ways:
Before: "The astronaut on the book cover is John Herrington, who is the first Native American person to travel to space. I wonder why he decided to become an astronaut? What do you wonder about? You can ask your question by saying, 'I wonder . . .' "
During: Astronaut John is about to take off! Many people from the Chickasaw Nation gathered to celebrate. I wonder how they are feeling? Think about what you wonder. Turn and talk with a partner about your questions. When it is your turn to talk, start by saying, 'I wonder . . .' "
After: "We learned so much about the life of John Herrington by reading this autobiography. But sometimes, even when we finish reading a book, we have more questions. What are you still wondering about? Start by saying, 'I wonder . . .' "
---
 

---
Copyright © 2022 by the National Association for the Education of Young Children. See permissions and reprints online at NAEYC.org/resources/permissions.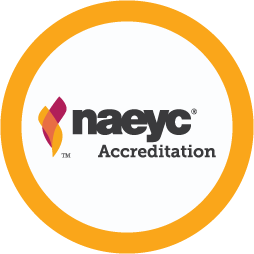 This article supports the following NAEYC Early Learning Programs standards and topics
Standard 2: Curriculum
2D: Language Development
Standard 3: Teaching
3G: Using Instruction to Deepen Children's Understanding and Building Their Skills and Knowledge
Michele Coulombe
Michele Coulombe leads Everyday Literacy (everydayliteracy.org), an educational consulting firm specializing in equipping, engaging, and energizing professionals in the early childhood space.
Erin Zuccaro
Erin Zuccaro centers children and empowers educators as an early literacy specialist, curriculum developer, and instructional coach. Erin is a dedicated teacher and student of yoga.