Incorporating Knowledge from Children's Homes and Communities: A Home-to-School Approach for Teaching STEM in Preschool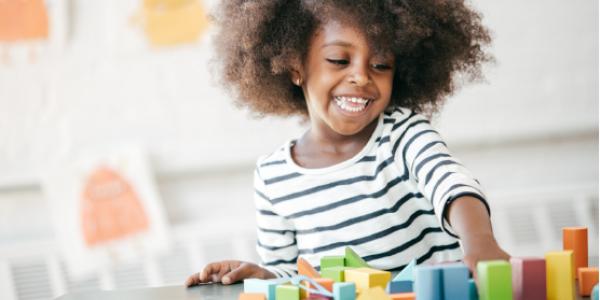 You are here
Christine M. McWayne Jayanthi Mistry Sunah Hyun Virginia Diez Cynthia Parker Betty Zan Daryl Greenfield Kimberly Brenneman
During a unit on music, Yvonne shows her preschool class an African percussion instrument made of a branch, hollow nuts, and leather strips. One of the children, Baetel, recognizes the instrument and later tells her grandmother about it. Baetel's grandmother is excited, as this is an instrument with personal cultural importance. The grandmother and granddaughter then create a book to share with the class about the food, music, and instruments of Ghana, the grandmother's homeland. Baetel draws the illustrations and writes the text, which is dictated by her grandmother.
After making arrangements to visit, Baetel's grandmother comes to the classroom to share the book. Then, Yvonne follows up with a discussion about the drum illustrated in the book and the instrument she previously brought to class. The class discusses how they are similar (both are percussion instruments) and how they are different (shape/structure and function/sound). Yvonne extends the children's learning by comparing African instruments to percussion instruments common in the United States, including snare drums, chimes, and a tambourine.
Finally, Yvonne sends home an information sheet for every family to fill out together to share about their favorite instruments and music. She uses this home-to-school information to discuss science concepts such as sound, pitch, tone, volume, duration, and rhythm during subsequent learning experiences. The family-created compilation becomes a classroom material, and Yvonne plans to integrate technology and engineering concepts related to different percussion instruments when she carries out the unit on music next year.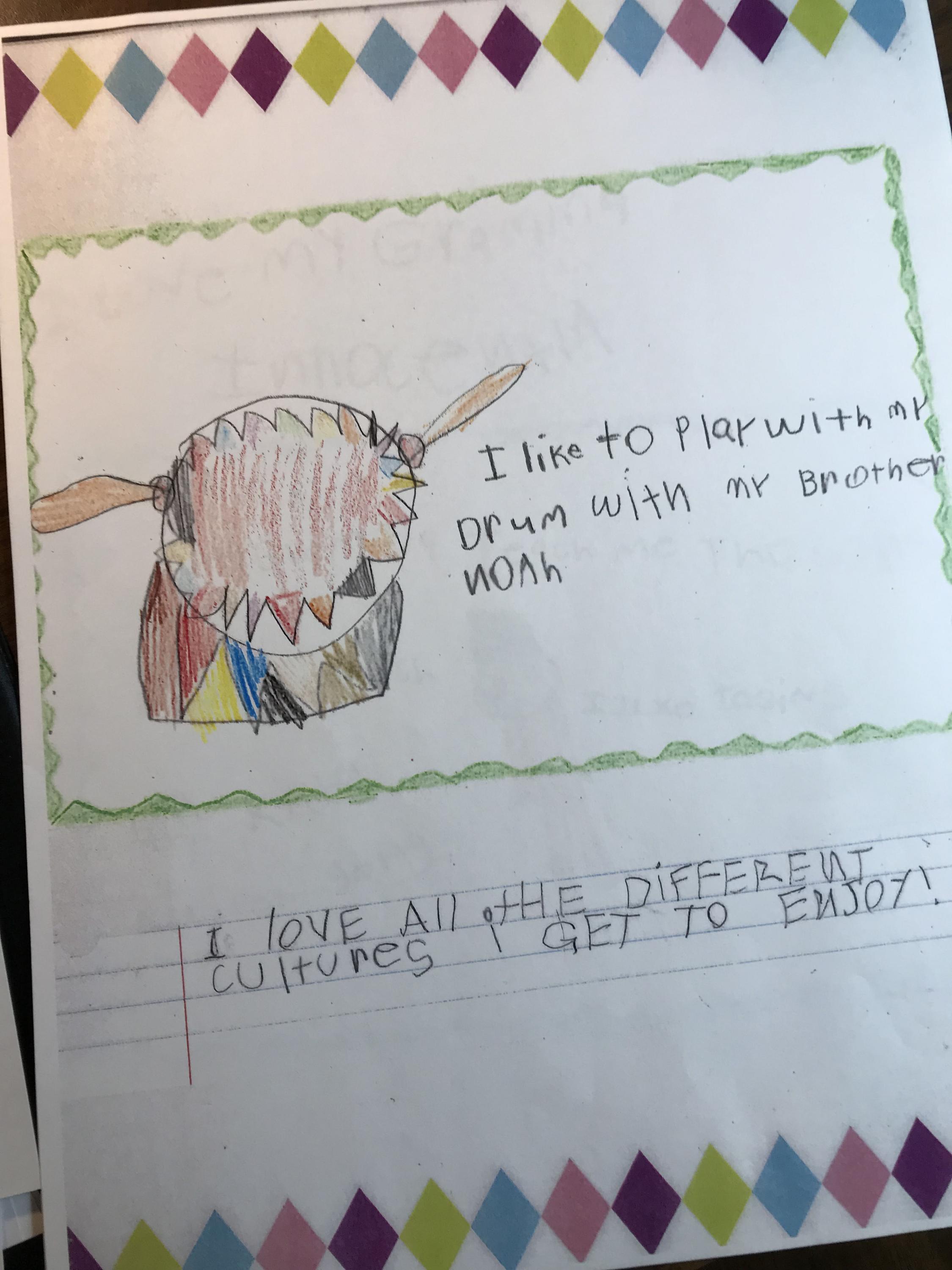 Learning occurs more easily and in deeper ways when educators build on what children already know and understand. In recent years, promoting high-quality early learning for dual language learning (DLL) children and for children from culturally marginalized backgrounds has been an increased focus for policy makers (Crosnoe 2010; Limlingan et al. 2019). Despite policy efforts to ensure equity in education, significant gaps in learning opportunities exist as early as preschool (Tucker & Herman 2002; Aber, Jones, & Raver 2007). Home–school partnerships offer a promising way to foster a culturally relevant curriculum and more inclusive learning environment by drawing on the strengths and knowledge-rich contexts in which children are growing and learning outside of early childhood settings.
The story of Yvonne's classroom and the African instrument is just one example of building culturally relevant curriculum to promote science, technology, engineering, and mathematics (STEM) learning. In this article, we explore a project whose goal is to use home- and community-based knowledge and concepts with which children are already familiar to introduce new topics around science and engineering in preschool. From this project, our understanding of culturally responsive teaching deepened as our strategies for interacting with and learning from families expanded.
The RISE project

In pursuit of these aims and in collaboration with a large, urban Head Start program (McWayne et al. 2018, 83–87), set about co-constructing with teachers and families an integrated science, technology, and engineering (STE) curriculum and professional development approach, called the Readiness through Integrative Science and Engineering (RISE) project. RISE is based on the premise that, by understanding, appreciating, and connecting with the knowledge and support already available to children in their homes and communities, teachers can make learning truly powerful for young DLL children and children from culturally marginalized backgrounds. Although STE are the content areas of focus for RISE, the home-to-school approach described in this article can be applied to any content area or developmental domain; ideally, it is part of an integrated curriculum and program-wide partnership with families.
Our culturally responsive approach, however, requires a significant paradigm shift. Most family outreach efforts focus primarily on increasing school-based participation (the school-to-home link), such as volunteering in the classroom, helping with field trips, and fundraising (McWayne, Doucet, & Mistry 2019). School-to-home efforts reflect the belief that, through contact with educators, families might become socialized in the ways of the school and gain information about how to best foster learning at home (Doucet 2008). However, cultural and linguistic differences between families and educators can make the flow of information difficult, ineffective, and even harmful (McWayne & Melzi 2014; Sanders & Molgaard 2019). These divides can also mean that educators do not have access to the potentially powerful information about home-based routines, families' funds of knowledge (Moll et al. 2005, 71–88), and other rich resources available to children outside of school.
In the RISE project, the shift is in how to engage families to build a culturally inclusive STE curriculum. RISE teachers have adopted at least two mantras to make this shift: "Learning builds on familiar knowledge" and "Culture is what we do every day." The former reflects a common early childhood principle: children connect new learning to their existing knowledge base. Indeed, it is how we all learn new things. The latter recognizes that culture is embedded in all that we do; families' and children's everyday activities are cultural in nature. Therefore, RISE teachers consider different ways to engage with families so that their curriculum builds on the everyday knowledge, expertise, and resources that families have and are eager to share. The project rests on the belief that a home-to-school approach is needed in order to accomplish equitable and responsive teaching (McWayne, Doucet, & Mistry 2019).
Home as a source of knowledge

In this home-to-school approach, children's homes and neighborhoods become rich resources for fostering STE knowledge and skills in the classroom. For example, teachers can use home visits and neighborhood walks to notice important "tools" (technology) in the home, such as utensils for cooking and eating, that connect to studying the relationship of structure and function (a key science cross-cutting concept) (National Research Council 2012; Greenfield, Alexander, & Frechette 2017), and neighborhood features, like ramps and curb cutouts, that can be used to teach force and motion (a key topic in physical science) (NGSS, n.d.) and the engineering design process. When children see something familiar to them in the classroom, they feel more connected to the topic and they feel a sense of belonging in the classroom community.
Culture is what we do every day

Our home-to-school approach to teaching STE is also based on an understanding of culture as embedded in everyday experiences and daily family routines. Psychologists (Rogoff 2003; Mistry et al. 2016; Vélez-Agosto et al. 2017) and anthropologists (Heath 1983; Weisner 2013) argue that cultural belief systems are reflected in day-to-day actions and that meaning-making beliefs drive those actions. Learning about day-to-day routines and the important people, places, and objects children interact with becomes a concrete way to learn about children's familiar knowledge and the underlying values and beliefs of families represented in the classroom, who may come from cultures and communities different from the teacher's. As teachers spend more time learning about what children and families see and do every day, possibilities emerge for integrating outside-of-school knowledge into classroom teaching and learning. In order to accomplish the objective of linking new learning to what is truly meaningful to children, teachers must acknowledge the diversity in children's everyday lives and develop different strategies to access and connect to this information.
Three ways teachers can learn about families

The RISE home-to-school approach utilizes three means through which teachers can learn from families and connect STE curriculum to children's knowledge-rich homes and communities:
Listening to, talking with, and observing children, which give teachers important information about children's out-of-school lives. Teachers can learn from children by asking questions, such as what their daily routines look like at home; engaging in conversations; and informally observing and listening while they engage in play and learning activities throughout the school day.
Indirectly learning what families know and do, such as during neighborhood walks. A teacher can ask family or community members to identify salient routes that children travel daily by foot, car, or public transport. They can take photos along those routes of the authentic STEM artifacts and activities found, and they can take note of environmental features, such as the natural and/or human-made landmarks, stores, community centers, and more.
Directly learning what families know and do (McWayne et al. 2018, 87–91), through joint activities, which allow teachers and families to work together toward a shared goal as equal partners; through family-teacher discussion groups, as a way to engage in non-hierarchical conversations about topics such as parents' views about family involvement and STE concepts children are learning in the classroom; and through observations during home visits, in which teachers can take notice of familiar objects and activities that might be relevant for planning classroom STE experiences.
The examples that follow demonstrate how teachers can implement a home-to-school approach that integrates cultural- and community-based knowledge into their curriculum. It is important to note that the teachers highlighted here used these strategies with families who varied in living arrangements, work schedules, and language(s) spoken at home.
Home-to-school strategies in action

In the examples below, Sam talks to families and uses a "Question of the Day" (QOTD) to intentionally learn about familiar flowers in children's neighborhoods; Alicia's unit on water movement incorporates children's experiences with water and water systems at home. 
Learning about spring flowers

When Sam's classroom began learning about plants at the beginning of spring, Sam met with families to preview the unit and asked them to observe with their child over the weekend what flowers were blooming in their neighborhoods. Sam intentionally asked about their neighborhoods, rather than their homes or backyards, because all the children in his class were currently living in homeless shelters.
The following Monday morning, Sam creates a "Question of the Day" (QOTD) for circle time about the flowers children noticed over the weekend. Some of the children name the flowers (e.g., forsythia – a four syllable word!). Others describe a flower, and Sam finds pictures (on his smart phone) to confirm what children had seen and shares the name of the flower aloud. 
As they discuss the QOTD, the class covers a number of science practices and concepts, including describing, comparing, and contrasting size and shape, places where flowers grow, and different shades of color. Sam asks each child to draw a picture of the flower they saw or of their favorite flower. As they draw, teachers encourage children to add parts of the flower, such as stems and leaves.
After the drawings are complete (to the child's satisfaction), Sam takes the children on a neighborhood walk, stopping along the way to find and compare their drawings to the flowers they now observe. Children identify azaleas, forsythia, daffodils, dandelions, cherry blossoms, juniper berry, crabapple, tulips, and grape hyacinth.
During the remainder of the week, Sam revisits the QOTD chart to add new flowers and to track the flowers seen most and least often. Together, the children analyze the data they had collected. Throughout, Sam reinforces scientific practices including collecting, analyzing, and interpreting data.
Investigating water pipes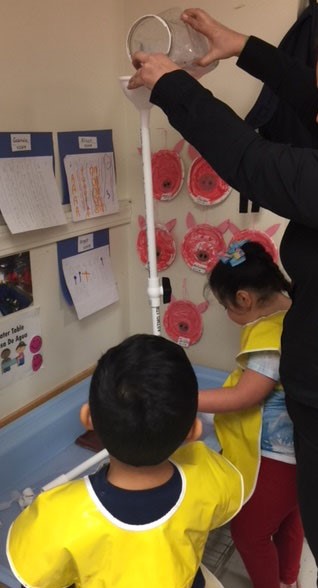 Alicia was preparing for a unit on water and how it moves, so she sent home an information sheet entitled, "How I use water at home." Alicia received three sheets back (two in English, one in Spanish). She used this information to begin the unit of study, starting with the class's morning meeting.
Having settled into their morning meeting, Alicia poses a question to her students, "How do you use water at home?" Children share many ways in which they use water, including in the kitchen to wash dishes; in the bathroom to wash hands, take a shower, and flush the toilet; in the outdoors to water plants and play in a pool; and in the neighborhood to wash clothes at the laundromat and to wash cars at the carwash.
After this initial discussion, Alicia and the children explore water movement with PVC pipes at the water table, and children make connections to their understanding of water and pipes from their experiences at home. Ramón says that when a pipe broke under the kitchen sink, he saw his father fixing it and that the pipe was thicker than the one Alicia was using. Sonia mentions how water travels through pipes to her bathtub. Roselyn comments on the sewers outside and how pipes connect from her home to the sewers. Roselyn follows up, noting the water traveling outside in order to water the plants. They move into problem-solving mode when water keeps spilling out of plastic containers. Ramón again connects to his experience at home with the broken sink, suggesting that they place a bottle to catch the water.
Indirectly learning what families know and do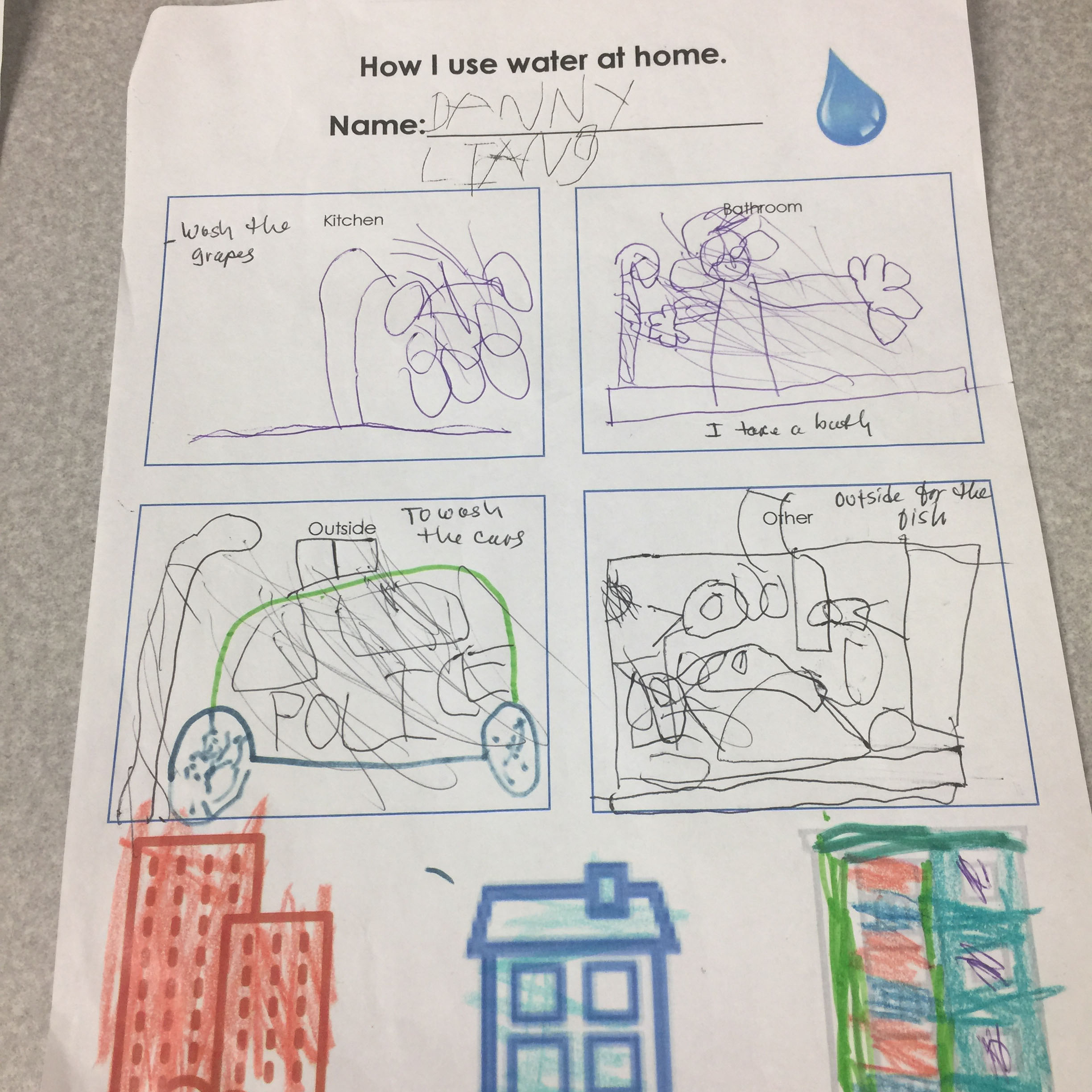 Teachers can gather information indirectly about families and communities, such as through home-to-school information sheets and neighborhood walks. These and other indirect means of gathering information allow for families' contributions to be present in the classroom even when they cannot be. In the following examples, both Lucy and Tricia intentionally planned walks to gather information about buildings or foods familiar to the children and to connect to a specific science and engineering unit.
Observing the structure of houses

For a unit about buildings, Lucy aimed to introduce children to the various materials that can be used to build homes with structural stability.
As Lucy and her students walk along the route (planned ahead of time), they see homes that represent a variety of building materials (wood, brick, stucco, and cement). Children notice the colors and materials of homes, and pictures are taken as documentation, which Lucy will use later to extend the conversation about materials.
Upon returning from the walk, Lucy reads the story The Three Little Pigs, which expands on the class's conversation about materials and structures that make for stable homes. Lucy also shares pieces of vinyl siding, cement, and wood for children to explore and compare by using their senses, and they talk about the relative benefits of using each type of material in construction.
After exposing children to these various materials, Lucy sends home an information sheet in which families and children are asked to include a drawing or picture of their home, a description of the materials used to build the structure, and the number of floors in the building. Lucy then prints pictures of the children's homes, and she lays them out for children to identify and discuss. Lucy also placed children's home pictures in the block area to inspire construction play.
Exploring plants we eat

While exploring planting with children, Tricia wanted to begin to focus more specifically on foods that come from plants. Tricia asked families to fill out two information sheets asking about children's favorite fruits and vegetables.
Having learned about the fruits and vegetables her students like to eat, Tricia brings in the following fruits and vegetables to her classroom: kiwi, cucumber, red pepper, green pepper, orange, mango, and tomatoes. She invites children to explore each fruit and vegetable using their senses. They look, touch, taste, and smell each piece of food and, when tasting, categorize whether the item is sweet or sour.
Next, children have a choice of kitchen tools for Tricia to use to open the fruits and vegetables. For example, children select a fruit slicer to open an orange; when Tricia tries it, it mushes all up, and they discuss and determine a better tool for the job. Once opened, children notice the seeds in some of these foods, leading to a rich discussion of the growth cycle of plants.
Later, Tricia takes the children for a walk to the local grocery store. She makes a shopping list based on items from the information sheets and reviews it with the children. The store manager encourages children to touch, look at, and smell some of the fruits and vegetables, and he sends them back to school with bananas, oranges, and veggie sticks to further support their curriculum.
Directly learning what families know and do

RISE teachers also learned what families know and do by directly engaging with them. In the examples that follow, the direction of information changes to home-to-school when Mónica collaborates with families in the creation of a unit related to food and nutrition, when families participate in a parent-teacher discussion group, when families and teachers engage in a joint activity, and when staff and parents work together to create bilingual storybooks.
There are often many barriers to developing family–teacher relationships. The intentional nature (joint-ness) of many RISE activities created a demand that family members and teachers work together toward a shared goal and as equal partners (McWayne et al. 2018, 88–90). They began to see each other as individuals, not as solely defined by their role in children's lives.
The science of soup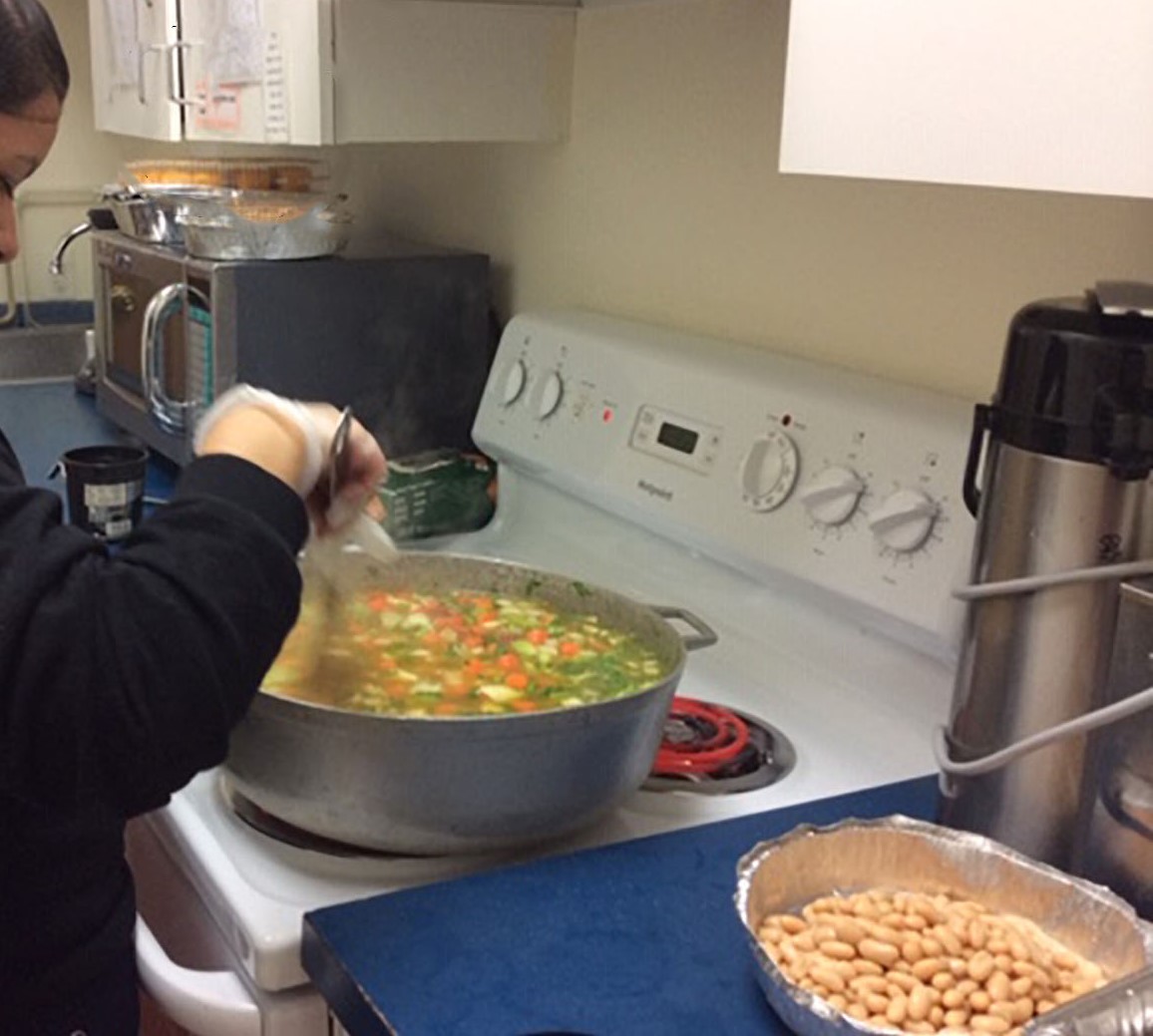 In planning a unit on food and nutrition, Mónica began with an indirect approach and created an information sheet asking about foods that were important to each family, including dishes connected to their culture or heritage. The parents also had the opportunity to share these dishes at a family meeting in a traditional potluck format. One of the parents, Isabel's mother, offered to visit Mónica's classroom and make a Salvadoran soup with the children. The mother and Mónica worked together to plan the classroom experience.
As the cooking experience gets underway, the children help to prepare the soup. The class talks about the ingredients (e.g., carrots, celery, potatoes) and chops the vegetables. Isabel's mother and Mónica place the ingredients into a pot and take turns stirring. Then, the soup goes off to the kitchen to be cooked.
Mónica takes a video of the soup boiling in the kitchen. She returns to the classroom to show the children the video and leads a discussion of science concepts related to the cooking, such as how the states of matter are changing. Children comment, "They have bubbles," and "They are jumping!" as they connect familiar foods and favorite family recipes to STEM learning.
Cooking soups also came up during one of the RISE parent–teacher discussion groups in another program. After a parent suggested creating a recipe book by families and teachers, family members began to share about their favorite soups and soup ingredients from their home cultures. The teachers and family members excitedly shared common ingredients across their soup recipes and were delighted to learn the names of similar and different root vegetables. Later, the teachers integrated the information they learned from the adults into their STE curriculum, enriching learning experiences with knowledge about food from children's homes and heritage cultures.
Co-constructing community structures

During a joint activity to cocreate a structure from recyclable materials that represented something about their cultural communities, family members and teachers built a replica of a downtown apartment building. This activity incorporated using models and discussing the structure and function of typical buildings in their home countries compared to northeastern United States and even prompted conversation about climate comparisons. Teachers integrated what they learned from families into subsequent learning experiences with children.
Bilingual storybooks: Sharing about family routines

Another way to directly learn from families involved creating bilingual storybooks (written by parents and staff) to learn about children's familiar knowledge and everyday experiences. In one story, My Fridays, readers learn about the fond memories the author has about a weekly traditional dinner within her family. The story encompasses rich details that bring the story to life and connect to science concepts, including culturally relevant foods, cooking tools, home furnishings, and family activities. RISE staff worked with teachers to create a teacher's guide at the end of each story to provide ideas for engaging children in the STE in their everyday lives. The bilingual storybooks and teacher's guides became part of every Head Start classroom library, and when children saw familiar images and heard familiar words and ideas in their home language, they connected more readily to the STE topic they were studying, as teachers were cultivating a greater sense of belonging in the classroom community.
The power of culturally responsive, knowledge-rich preschool STEM curriculum

Access to engaging STEM curriculum may be hampered not only by language barriers but also by a lack of connection to children's prior knowledge and cultural and community contexts. The RISE project aims to connect children to learning experiences by elevating the STE that is part of their everyday lives. This aligns with research calling for more meaningful family engagement using a relational approach (Hong 2019) that seeks to integrate into children's education the rich intellectual and social resources within every community.
By focusing on the day-to-day routines and practices of families through which their communities' shared ideology is manifested, RISE teachers integrated familiar and cultural objects and experiences into their early childhood education curriculum. As the examples showed, teachers can use specific strategies to gain information—flowing from home to school—about children's everyday lives. This helps teachers to build new understandings based on the wealth of knowledge from each child's home and community. It is only when teachers make concerted and sustained efforts to learn about children's experiential knowledge and families' funds of knowledge that they can conceive new ways of engaging and partnering with families and of teaching that is relevant to children's daily lives. In so doing, teachers create more equitable, intentional early learning experiences.
The RISE Project was funded by the National Science Foundation (Grant #1221065; 1621161), the Brady Education Foundation, the Heising-Simons Foundation, as well as by private support from Ellen R. Cohen to Tufts University.
---
References

Aber, J.L., S.M. Jones, & C.C. Raver. 2007. "Poverty and Child Development: New Perspectives on a Defining Issue." Chapter xvii in Child Development and Social Policy: Knowledge for Action. J.L. Aber, S.J. Bishop-Josef, S.M. Jones, K.T. McLearn, & D.A. Phillips, eds. Washington, DC: American Psychological Association.
Crosnoe, R. 2010. "Two-Generation Strategies and Involving Immigrant Parents in Children's Education." The Urban Institute: 1–14.
Doucet, F. 2008. "How African American Parents Understand Their and Teachers Roles in Children's Schooling and What This Means for Preparing Preservice Teachers." Journal of Early Childhood Teacher Education 29 (2): 108–139.
Greenfield, D.B., A. Alexander, & L. Frechette. 2017. "Unleashing the Power of Science in Early Childhood: A Foundation for High-Quality Interactions and Learning." ZERO TO THREE 37 (5): 13–21.
Heath, S.B. 1983. Ways with Words. Cambridge, UK: Cambridge University Press.
Hong, S. 2019. Natural Allies: Hope and Possibility in Teacher–Family Partnerships. Cambridge, Massachusetts: Harvard Education Press.
Limlingan, M.C., C.M. McWayne, E.A. Sanders, & M.L. López. 2019. "Classroom Language Contexts as Predictors of Latinx Preschool Dual Language Learners' School Readiness." American Educational Research Journal 57 (1): 339–370.
McWayne, C.M., F. Doucet, & J. Mistry. 2019. "Family–School Partnerships in Ethnocultural Communities: Redirecting Conceptual Frameworks, Research Methods, and Intervention Efforts by Rotating our Lens." In Research on Family–School Partnerships: Ethnocultural Diversity and the Home-to-School Link. C. M. McWayne, F. Doucet, & S. Sheridan, eds, 1–18. New York: Springer Publishers.
McWayne, C.M., & G. Melzi. 2014. "Validation of a Culture-Contextualized Measure of Family Engagement in the Early Learning of Low-Income Latino Children." Journal of Family Psychology 28 (2): 260–6.
McWayne, C.M., J. Mistry, K. Brenneman, D. Greenfield, & B. Zan. 2018. "Supporting Family Engagement in STE Curriculum Among Low-Income Immigrant Families with Preschool Children." In Promising Practices for Engaging Families in STEM Learning: Volume in Family–School–Community Partnership Issues. M. Caspe, T.A. Woods, & J.L. Kennedy, eds, 79–95. Charlotte, North Carolina: Information Age Publishing, Inc.
Mistry, J., J. Li, H. Yoshikawa, V. Tseng, J. Tirrell, L. Kiang, R. Mistry, & Y. Wang. 2016. "An Integrated Conceptual Framework for the Development of Asian American Children and Youth." Child Development 87 (4): 1014–1042.
Moll, L.C., C. Amanti, D. Neff, & N. Gonzalez. 2005. "Funds of Knowledge for Teaching: Using a Qualitative Approach to Connect Homes and Classrooms." In Funds of Knowledge: Theorizing Practices in Households, Communities, and Classrooms. N. González, L.C. Moll, & C. Amanti, eds, 71–88. Mahwah, New Jersey: Lawrence Erlbaum Associates Publishers.
National Research Council. 2012. A Framework for K–12 Science Education: Practices, Crosscutting Concepts, and Core Ideas. Washington, DC: National Academies Press.
NGSS (Next Generation Science Standards). n.d. "The Standards." https://www.nextgenscience.org/standards/standards.
Rogoff, B. 2003. The Cultural Nature of Human Development. Oxford: Oxford University Press.
Sanders, K., & M. Molgaard. 2019. "Considering Race within Early Childhood Education: A Misunderstood and Underexplored Element of Family–School Partnerships in Child Care." Chapter 2 in Research on Family-School Partnerships: Ethnocultural Diversity and the Home-to-School Link. C.M. McWayne, F. Doucet, & S. Sheridan, eds. New York: Springer Publishers.
Tucker, C.M., & K.C. Herman. 2002. "Using Culturally Sensitive Theories and Research to Meet the Academic Needs of Low-Income African American Children." American Psychologist 57 (10): 762–773.
Vélez-Agosto, N.M., J.G. Soto-Crespo, M. Vizcarrondo-Oppenheimer, S. Vega-Molina, & C. García Coll. 2017. "Bronfenbrenner's Bioecological Theory Revision: Moving Culture from the Macro into the Micro." Perspectives on Psychological Science 12 (5): 900–910.
Weisner, T.S. 2013. "Ecocultural Understanding." Chapter 7 in Preparing Educators to Engage Families: Case Studies Using an Ecological Systems Framework, 3rd edition. H.B. Weiss, H. Kreider, M.E. Lopez, & C. Chatman-Nelson, eds. Los Angeles: Sage Publishing.
---
Photographs: Courtesy of authors; Header image © Getty images.
Copyright © 2020 by the National Association for the Education of Young Children. See Permissions and Reprints online at NAEYC.org/resources/permissions.
Christine M. McWayne
Christine M. McWayne, PhD, is a professor of child study and human development at Tufts University as well as the RISE principal investigator/project director. Dr. McWayne has focused her career on understanding and promoting children's school readiness, family engagement, and positive parenting in socioculturally diverse communities.
Jayanthi Mistry
Jayanthi Mistry, PhD, is a professor of child study and human development at Tufts University and a co-principal investigator on the RISE Project. Dr. Mistry brings to RISE an orientation to cultural perspectives on children's development to examine the diverse realities of the human experience among under-represented communities within the United States and across the world.
Sunah Hyun
Sunah Hyun, PhD, is a postdoctoral fellow at Brigham and Women's Hospital and Harvard Medical School. Dr. Hyun's research focuses on social-emotional well-being of low-income immigrant families, children's cultural adjustments in the US context, and identifying specific areas of resilience to address the risks that arise for these vulnerable groups.
Virginia Diez
Virginia Diez, PhD, is a program design and evaluation consultant and lead community connector for the RISE project, and studies equitable educational programs for children of immigrants in U.S. schools, including national and state bilingual education policies, and programs where dual language learners succeed.
Cynthia Parker
Cynthia Parker, MEd, received her degrees from Regis College. She is the lead coach on the RISE project, a coach on the Early Science Initiative project, and an independent early childhood consultant. Her experience spans over 25 years in the early childhood field working directly in early childhood programs in a variety of capacities.
Betty Zan
Betty Zan, PhD, is an associate professor of early childhood education in the department of curriculum and instruction at the University of Northern Iowa and a co-principal investigator on the RISE Project. Her research interests include early childhood STEM education and early childhood teacher professional development.
Daryl Greenfield
Daryl Greenfield, PhD, is a professor of psychology & pediatrics at the University of Miami and a co-principal investigator on the RISE Project. Dr. Greenfield works at the interface of research, policy and practice broadly focused on school readiness, with a more specific focus on early science education. 
Kimberly Brenneman
Kimberly Brenneman, PhD, STEM Advisor for the RISE project, is a cognitive developmental psychologist and a program officer for education at the Heising-Simons Foundation in California, where her grantmaking focuses on early mathematics.