From Our President. Supporting Literacy Through Engaging Instruction and Materials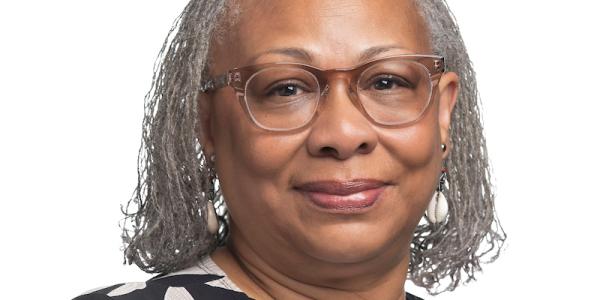 You are here
Ann McClain Terrell
One of the first NAEYC publications I owned was the 1985 What is Quality Child Care?, by Bettye M. Caldwell and Asa G. Hilliard III. Bettye M. Caldwell served as NAEYC president from 1982–1984. Asa Hilliard was an educator, psychologist, and historian who believed that every child can learn. In that publication, Dr. Hilliard states, "High quality child care is culturally salient, not culturally neutral . . . For child care environments to ignore or worse, to suppress, cultural forms is to do great harm to children, making them feel that what is natural to them is illegitimate and driving a wedge between them, their family, and their community."
If we believe that children learn best when they are deeply engaged in what they are doing or experiencing, how do we engage young children in literacy instruction that is not only developmentally appropriate but also culturally and linguistically responsive? One dictionary definition of engage is "to attract and hold by influence or power; to hold the attention of; to draw into, involve, to attract and to hold." Engagement is defined as a state of being genuinely involved and interested in something. To engage young children, we should draw upon the interests, questions, prior knowledge, and experiences they bring into the early learning settings.
The cluster articles in this issue brim with explanations and examples about how to actively engage children in literacy. These articles resonate with what research has long demonstrated: instructional practices that address issues of culture and language hold the greatest promise for helping culturally and linguistically diverse learners become successful readers. Classroom settings that include culturally and linguistically responsive approaches, academically rich curricula and materials, and teachers who have high expectations are best for the academic achievement of these students.
I have observed that work remains to reach these goals and recommendations. Even recently, I have walked into some early childhood classrooms where the only diversity on display were Anne Geddes-type photos of children as butterflies, in peapods, or in flowerpots; even those were carefully placed around the room at the top of the walls out of the children's eye level. There were no books whose characters were people of color or differing abilities, and no books were in languages other than English. When questioned about this, the teacher stated that there were no "minorities" in the classroom.
To engage young children, we should draw upon the interests, questions, prior knowledge, and experiences they bring into the early learning settings.
All children need to be exposed to learning environments and materials that are developmentally appropriate and culturally, linguistically, and ethnically diverse. These environments are not just for those students who are ethnically, culturally, and linguistically diverse learners or students with a differing ability. However, children of color do receive powerful messages when they do not find themselves reflected in the classroom learning materials and books they read.
An article in the June 2019 School Library Journal reviewed the findings of a 2018 University of Wisconsin-Madison Diversity in Children's Books study, which found the dominating characters depicted were White (at 50 percent) and animals (at 27 percent). African/African American, Asian Pacific/Asian Pacific American, Latino/a, and American Indians/First Nations totaled the rest (23 percent).
We at NAEYC believe that "cultural competence is a core component of high-quality early childhood education programs, and it is incumbent upon states to ensure that they are attending to the critical questions and implications of diversity, equity, and cultural competence at every stage of the development and implementation of their QRIS, from standards and curriculum, to outreach and engagement, to monitoring and evaluation." Accomplishing this goal takes concerted effort, and NAEYC is here to help. Here are some tools and resources to help you as you extend early childhood literacy to all children:
Best,
Ann
---
Copyright © 2021 by the National Association for the Education of Young Children. See Permissions and Reprints online at NAEYC.org/resources/permissions.
Ann McClain Terrell
Current president of NAEYC (National Association for the Education of Young Children)