NAEYC Member Spotlight: Tracy L. Weston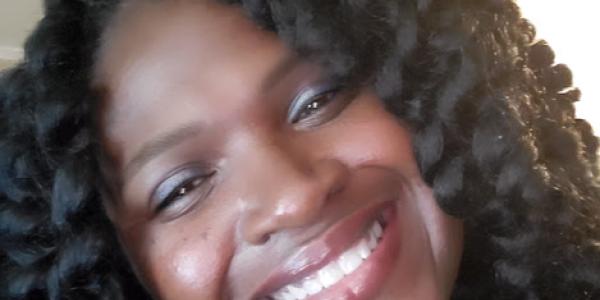 You are here
As we look back on events of this past year, we have been humbled by members' stories and awed by your resilience. Tracy L. Weston is one of those members: she faced seemingly insurmountable challenges during the pandemic and worked tirelessly to overcome each one. Her passion for the field of early childhood education has compelled her beyond the walls of her program to advocate for the profession more broadly, especially in the face of COVID-19. Tracy has made use of NAEYC's conferences, professional development opportunities, and connections with her state affiliate to support herself and fellow educators and to amplify their voices about the essential role of early childhood education. We are grateful to share her story, and we look forward to continuing to serve Tracy, her teachers, and each of you as we all continue to speak up!
—Michelle Kang, Chief Strategy & Innovation Officer
Tracy L. Weston

Cofounder of Noah's Ark Preschool Academy of Terrell Inc. and GAEYC District Representative
Terrell County, Georgia
Tracy L. Weston is an educator both with a mission and on a mission. As an advocate, administrator, and teacher, Tracy wears many hats in the field. She serves as a district representative for GAEYC, and she is also the cofounder of the nonprofit early learning program Noah's Ark Preschool Academy in Terrell County, Georgia. Her commitment to early childhood education started when she was quite young, helping to care for her younger siblings, and she has been met with countless obstacles, especially during the pandemic. Still, Tracy's dedication has not wavered in providing high-quality education and care to children and families and in showing other educators how truly valuable they are. As she puts it, "It has always been a dream to mold and shape the lives of the younger generation."
Six years ago, Tracy and her husband decided to follow their dreams of opening their own business. They knew that their community only had one early childhood facility at the time, so their next step was clear: they opened Noah's Ark Preschool Academy. There, children between the ages of 1 month to 12 years old experience activities focused on horticulture and gardening, nutrition and cooking, and science, including introducing concepts such as experimentation and hypothesizing.
When COVID-19 turned her community upside down, Tracy faced daunting questions and dilemmas. "The pandemic tested our faith and forced me to look at my ability to face issues head on," she says. With the decision to reopen in June 2020, Tracy anticipated concerns and challenges. Families were nervous to return to in-person schooling and work, and the entire staff decided to leave due to health concerns. Tracy looked to NAEYC and GAEYC for assistance and through helpful collaboration with other educators, was able to find the resources she needed to help Noah's Ark Preschool Academy remain open and sufficiently staffed. Those resources included workshops and webinars that provided guidance on applying for the Paycheck Protection Plan loan. They also included the Unifying Framework for the Early Childhood Education Profession, which gave staff insight on the importance of obtaining an early childhood education diploma or degree. As Tracy readily acknowledges, the Unifying Framework is needed in order to make sure careers in early childhood education are respected as actual professions.
NAEYC lit a fire in Tracy and pointed the way toward advocacy: "After attending the 2019 Power to the Profession workshop, I had an epiphany about the importance of professional development and putting developmentally appropriate practices into action in order to educate our children. Even though the pandemic slowed the process, it has not stopped our desire to make sure children are educated by the best early childhood professionals in Georgia."
In addition to the Power to the Profession workshop, Tracy has also made use of professional development opportunities provided by NAEYC and GAEYC (of which she is a board member). These opportunities have included the Culturally Appropriate Positive Guidance for Young Children in Our Care and Creating Trauma-Sensitive Classrooms workshops, both of which were held in 2019; GAEYC's annual conferences; and NAEYC's 2020 virtual annual conference. Tracy has also encouraged her staff to participate.
She knows that the best early education and care is provided by educators who feel empowered, prepared, and fairly compensated, and she continues to actively advocate for all educators to reach their full potential. She believes that "continuing the push to prepare our child care professionals for a career that is rewarding and exuberant should be top priority."
SHARE YOUR STORY. Answer a few questions to tell us about your work with young children and what NAEYC membership means to you.
NOMINATE A MEMBER. Share why a NAEYC member you know should be recognized for their work with young children.