The Reading Chair: July 2018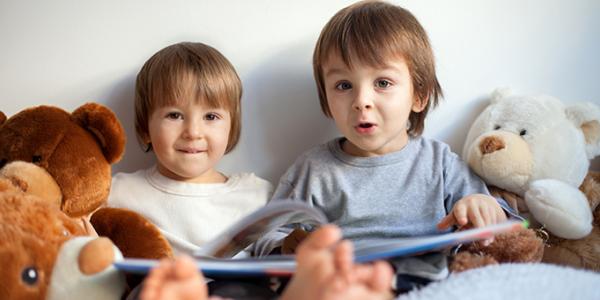 You are here
Isabel Baker, Miriam Baker Schiffer
New children's books too good to miss and one forever favorite!
---
One Piece of String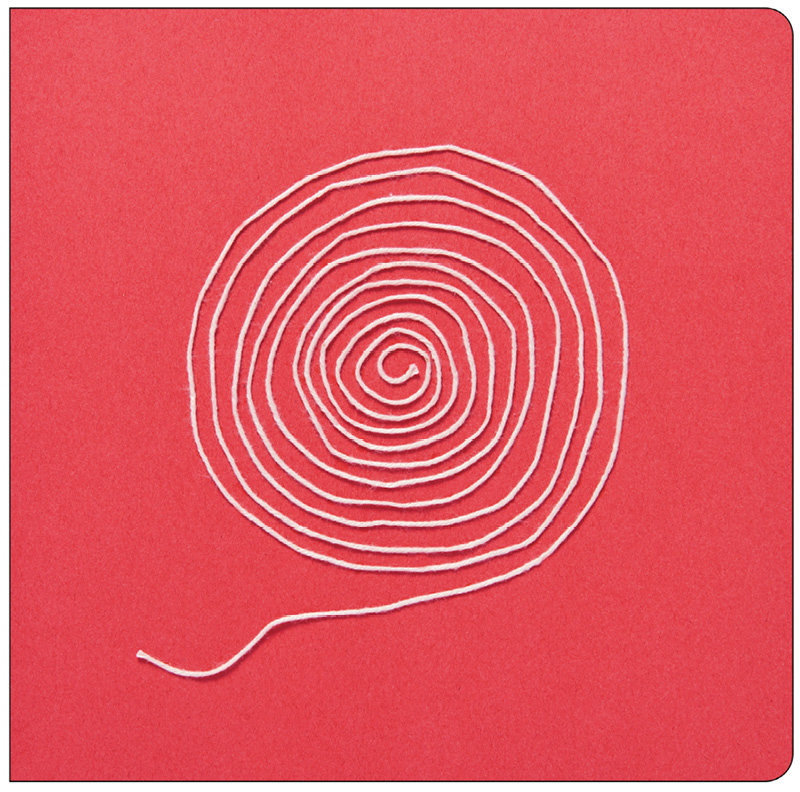 By Marthe Jocelyn. 2017. Victoria, British Columbia: Orca Book Publishers. 24 pp. Ages birth to 3.
Author-illustrator Marthe Jocelyn adds another title to her long list of artful and inventive books. In this clever one, printed in a board book edition, a single piece of string is repurposed page after page in a wide variety of intriguing illustrations. The string ties around a box, becomes a clothesline, serves as the spaghetti under a pile of meatballs, forms a spider's web, and much more. Each picture is like a separate story in this wordless book, inviting adults and toddlers to describe the string's many uses. Be prepared with a ball of twine and glue; creating string art will be on everyone's mind.
---
Construction
I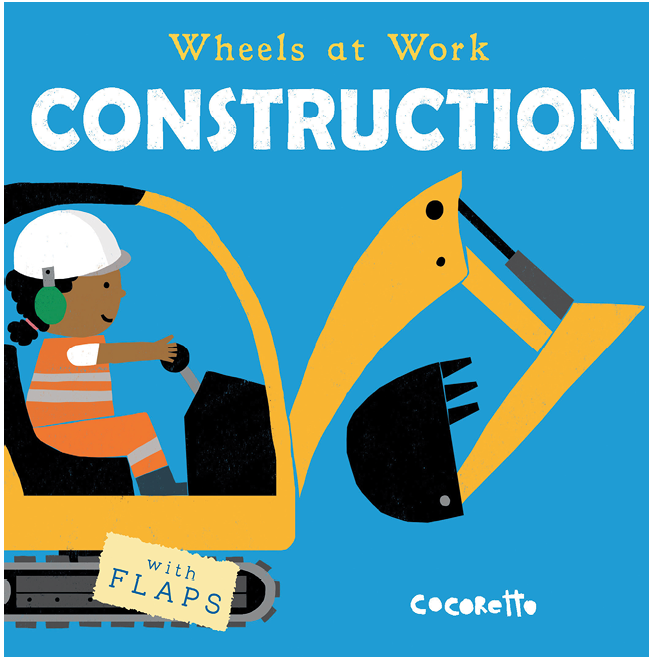 llus. by Cocoretto. 2017. Auburn, ME: Child's Play. 
12 pp. Ages birth to 2.
This board book features colorful and clear-cut illustrations of various construction machines, including a cement mixer, a bulldozer, and a crane. A peek-a-boo flap on each page offers an element of tension, as readers predict how each machine is used. For very young readers who crave nonfiction about things that go, this book—the fourth in the Wheels at Work series—delivers a host of vocabulary words (like deliver, tip, concrete, bricks, crane truck, and digger) along with a diverse cast of machine operators.
---
A Rock Is Lively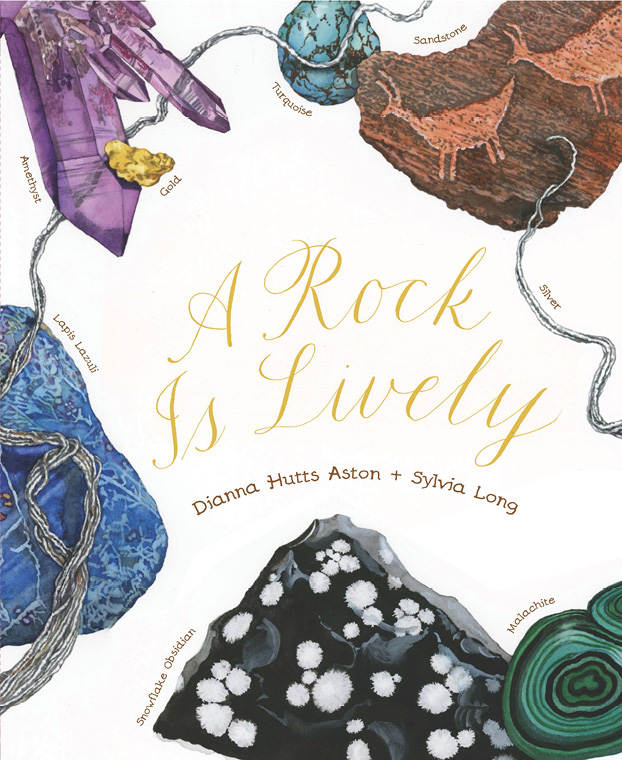 By Dianna Hutts Aston. Illus. by Sylvia Long. 2012. San Francisco: Chronicle Books. 
40 pp. Ages 3 to 8.
Children love examining and collecting rocks. Here, rocks are magnificently brought to life in the latest addition to Aston and Long's stellar series of nature books. This one provides simple, large-print language on each page that can be shared with young readers along with detailed small print chock-full of information for school-age readers. Rocks undergo dramatic change: some are born from lava and others grow into magnificent geodes. Aston's work is thoroughly researched and creatively conceived. Long's love of nature comes through in her technically sophisticated illustrations. This is artful nonfiction at its best.
 
---
Princess and the Peas
By Rachel Himes. 2017. Watertown, MA: Charlesbridge. 
32 pp. Ages 4 to 8.
La Princesa and the Pea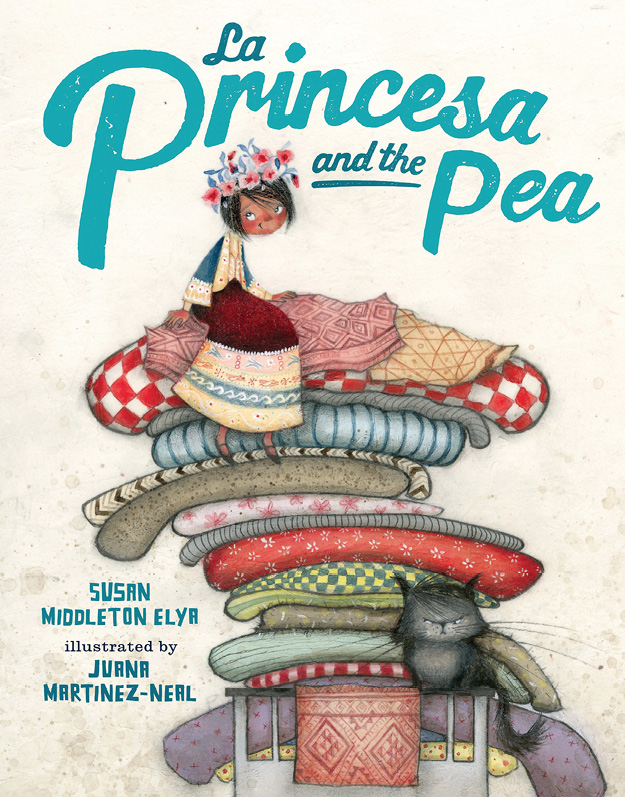 By Susan Middleton Elya. Illus. by Juana Martinez-Neal. 2017. New York: G.P. Putnam's Sons Books for Young Readers. Ages 4 to 8.
The staying power of classic fairytales typically relies on their ability to tap into a basic human truth or trait found across cultures. The Princess and the Pea centers around the theme that mothers want what is best for their sons. As the classics are retold, newer versions convey more modern values.
In Himes's book, the setting is an African American community in South Carolina during the mid-1950s. A mother sets out to find a wife for her son John—one who can make him the best black-eyed peas around. This take on the story emphasizes the strength of family and community. In the end, John finds a wife—one who says, "I've got my own plans."
Elya's telling of the tale infuses Spanish vocabulary into rhyming text. Martinez-Neal's illustrations were inspired by the weaving and embroidery of indigenous people of Peru. In this version, the mother does not want her son to get married, but she relents when the prince's true love passes the test. The timeless Princess and the Pea is full of imagination and suspense. These two versions do a stand-out job of capturing the fun while adding new richness to it.
---
Spunky Little Monkey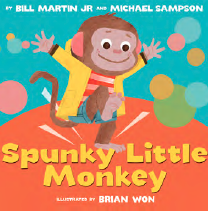 By Bill Martin Jr and Michael Sampson. Illus. by Brian Won. 2017. New York: Scholastic Press. 32 pp. Ages 1 to 7.
What can be done about a sleepy monkey who won't get out of bed? Bill Martin Jr (famous for his pitch-perfect ear for rhyme) and close collaborator Michael Sampson offer a rollicking good time to get that monkey moving. Readers will jump at the chance to clap, stomp, and shake their bodies to the beat and to the instructions. They will also enjoy the delightful chants, which manage to include words like rutabaga and gooseberry pies. (The latter conveniently rhymes with exercise, and you're sure to get a workout.) This wild ride is based on an old English clapping rhyme called "Down Down Baby."
---
Forever Favorites
In each issue we feature a classic book to (re)introduce teachers to old favorites.
Pierre: A Cautionary Tale in Five Chapters 
and a Prologue
By Maurice Sendak. 1962. New York: HarperCollins. 38 pp. Ages 1 to 7.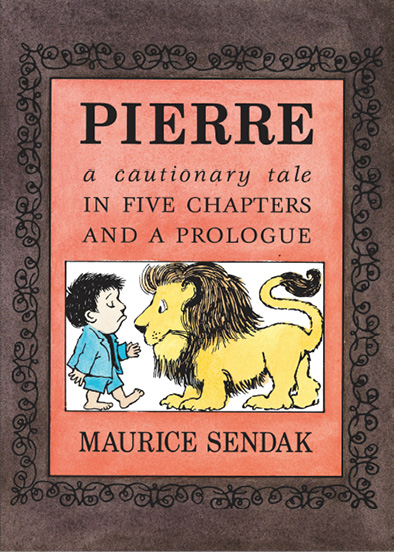 Chicken Soup with Rice: A Book of Months
By Maurice Sendak. 1962. New York: HarperCollins. 32 pp. Ages 1 to 7.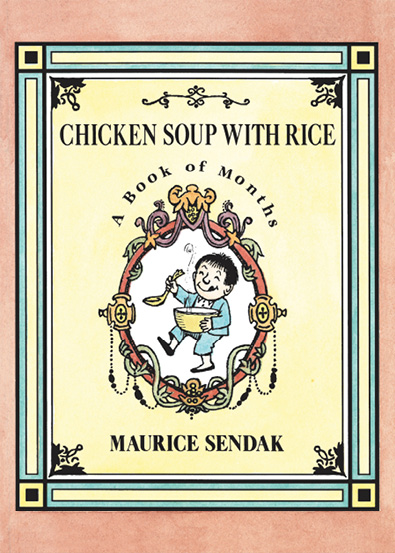 Maurice Sendak's Nutshell Library series is now available in a board book edition, and these are two of our favorites for young children. Unlike the popular tiny hardcover editions, these are larger—a standard board book size just right for classroom use. Fifty-five years after their original publication, the rhymes and simple yet zany illustrations still have wide appeal.
Children love to read about naughty Pierre, who cares about nothing at all. Well, almost nothing. Perhaps the charm of Chicken Soup with Rice has to do with its holistic nature—it's a book that takes readers around the world, through all months and seasons, and centers on nature's universal cure-all: chicken soup. Sendak's way with language and his engaging art never go out of style.
Isabel Baker
Isabel Baker, MAT, MLS, is the founding director of The Book Vine for Children, a national company dedicated to getting good books into the hands of preschool children and their teachers. Isabel has worked as a children's librarian and is currently a presenter on early literacy and book selection.
Miriam Baker Schiffer
Miriam Baker Schiffer, MFA, is a writer in Brooklyn, New York. She consults on book selections for The Book Vine, in McHenry, Illinois. Miriam's children's book, Stella Brings the Family, was published by Chronicle Books in 2015.