The Reading Chair: July 2020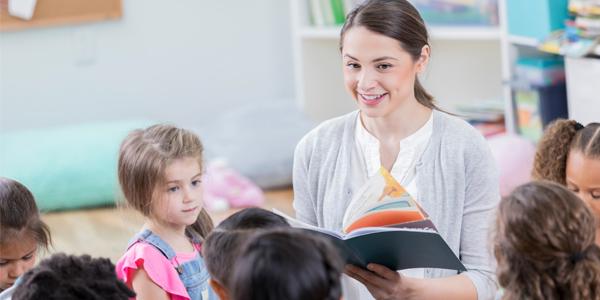 You are here
Isabel Baker, Miriam Baker Schiffer
My Hands

By Catherine Hnatov. 2019. Cambridge, MA: Star Bright Books. 12 pp. Ages birth to 3.

Hands are amazing tools, as this board book shows. Featuring a racially diverse group of babies and toddlers, beautiful photographs make ordinary uses of hands seem incredible: children draw, make music, catch a ball, wave goodbye, and more. With one example and an interesting verb on each page, this book is relatable, easy to digest, and not overcrowded.
---
Fly!

By Mark Teague. 2019. New York: Beach Lane Books. 40 pp. Ages birth to 8.            
In this wordless tale, Mark Teague's exuberant illustrations do a perfect job conveying the funny and compelling story of a baby bird who is reluctant to fly. Illustrator of Jane Yolen's How Do Dinosaurs . . . series, Teague proved excellent at drawing dinosaurs. In Fly!, he shows he has just as much facility with birds. Adults and children alike will be laughing out loud at the story's relatable drama as the fearful and stubborn baby bird comes up with endless justifications for not wanting to fly. His mother tells him that it's for his own good, and, as parents will find familiar, she vacillates between true concern and deep frustration when he ignores her. With its generously sized pages and large illustrations, Fly! will be a story time hit. Invite children to act out the back-and-forth between mother and child and encourage questions about birds in nature.  
---
Saturday

By Oge Mora. 2019. New York: Little, Brown and Company. 40 pp. Ages 3 to 6.            
Saturday is a special day for Ava and her mother. Her mother works six days a week, but on Saturdays they devote their attention completely to each other. They share special rituals, such as story time at the library, and they often do something unusual, like see a puppet show. But on one such Saturday, nothing seems to be going right! Story time is cancelled, their special hairdos from the salon get ruined by a splash of water, and their peaceful park is overcrowded. When they realize they've forgotten the tickets for the puppet show, that's one problem too many . . . until they remember that Saturdays are special because they spend them with each other.            
Mora, who trained in illustration at the Rhode Island School of Design, made this vibrantly colorful book with paint, marker, and cut paper collage. The story is a reminder of what every child wants most from the adults in their lives: time together and focused attention. That this story follows a working mother and perhaps single parent is especially important. This book also reminds us that resilience and a positive outlook are more attainable when we have each other.  
---
Hey, Water!

By Antoinette Portis. 2019. New York: Neal Porter Books. 48 pp. Ages 3 to 8.            
Celebrate water! It's a substance so basic and singularly essential. And it becomes magical when you consider the various forms we find it in and the many uses and pleasures it provides each day. In this book, readers will find a hybrid of science, poetry, visual intrigue, and playfulness. Portis shows readers that water abounds, from the faucet to the sprinkler, from rivers to oceans, from steam to clouds and fog, from dewdrops to tears and rain, and from ice cubes to icebergs and snow. A young girl appears as a constant, lending a feeling of cohesiveness to the material. With a diverse cast of characters, this book is an asset for representation in classroom libraries.            
Rich back matter dives into the concepts of liquid, solid, and gas; presents a graphic about the water cycle; and discusses water conservation.
---
Seeds Move!

By Robin Page. 2019. New York: Beach Lane Books. 32 pp. Ages 3 to 8.
            
This is a serious science book that is both exciting and approachable for young readers. Each page or spread features a different seed and tells readers how that seed manages to plant itself in fertile soil near and far from its plant of origin. Animals, wind, and water are called into play when it's time for seeds to get moving. Seeds' movement isn't often covered in planting books, yet the journey seeds make is full of drama and closely intertwined with animal life. Along with the details of each seed's journey, the book features a variety of engaging verbs in a large font to describe the seeds' behavior (hitchhikes, burrows, sinks, squirts, parachutes, helicopters, and more), introducing exciting vocabulary to new readers. The illustrations are large and pop off the page, complementing the thrilling details of each seed's journey. This is an excellent STEAM title.
Forever Favorites


In each issue we feature a classic book to (re)introduce teachers to old favorites.

Caps for Sale

By Esphyr Slobodkina. 1940. New York: HarperCollins Children's Books. 48 pp. Ages 3 to 6.
What is it about this quirky story that continues to charm young children? Perhaps it's the irresistible fantasy that a tree full of monkeys could steal a peddler's wares. Maybe it's the always-relevant tension of a beleaguered underdog having to face his bullies. Is it the enchanting illustrations? Perhaps it's the beloved refrain, "Caps! Caps for sale! Fifty cents a cap!"
Children love the mischief of these monkeys—mischief that children themselves might like to do in their imaginations. And they can relate to the frustrations of the peddler as he can't get the monkeys to cooperate. Through a stroke of luck, the peddler outwits the monkeys to get his stack of caps back, and he once again can call out, "Caps! Caps for sale! Fifty cents a cap!"
Isabel Baker
Isabel Baker, MAT, MLS, is the founding director of The Book Vine for Children, a national company dedicated to getting good books into the hands of preschool children and their teachers. Isabel has worked as a children's librarian and is currently a presenter on early literacy and book selection.
Miriam Baker Schiffer
Miriam Baker Schiffer, MFA, is a writer in Brooklyn, New York. She consults on book selections for The Book Vine, in McHenry, Illinois. Miriam's children's book, Stella Brings the Family, was published by Chronicle Books in 2015.