Focus on Ethics: Ethical Finesse—A Strategy To Resolve Ethical Issues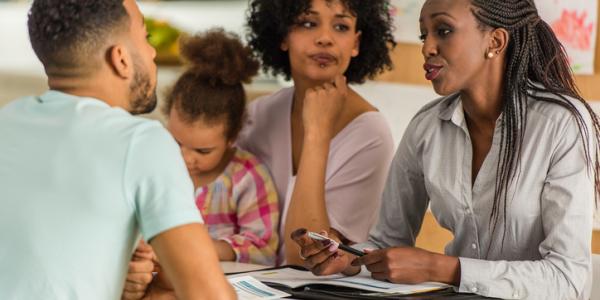 You are here
Stephanie Feeney, Nancy K. Freeman
Through the years we have found that the Focus on Ethics column is an excellent tool for identifying and addressing difficult issues childhood educators are facing in their work with young children and their families. This March 2017 column is particularly timely because it presents for consideration a scenario we have heard time and again. It describes the difficult situation facing a teacher who must balance what she believes is best for a child with a father's insistence that his son not be allowed to dress up in clothes or play with accessories that are typically associated with girls (purses, jewelry, etc.). It is an issue you may be facing in your own classroom.
New Ethical Issue: "Don't let my son dress up as a girl!"

This Focus on Ethics column asks you to consider how to respond to Mr. Jackson—the father of 4-year-old Victor—who insists that his son not be permitted to play with clothes or accessories typically associated with girls and women. This issue involves a conflict between a request made by a family member and what the teacher believes is good practice.
The situation

Victor enjoys playing dress-up in the dramatic play area. He is a quiet and reserved child who usually follows other children's lead. But when engaging in dramatic play, Victor's leadership shines as he collaboratively creates scenarios with his classmates. He is particularly adept at playing characters such as firemen, princesses, bumblebees, and moms. One day Mr. Jackson, Victor's father, who rarely comes to the center, arrives to pick up Victor and sees that he is in a pink princess costume. He curtly tells Marge, Victor's teacher, that he does not want her to allow Victor to play in the dress-up area in the future. He then orders Victor to change, and they quickly leave. Marge is taken aback by Mr. Jackson's behavior.
The center is devoted to fostering relationships with all of its families, and Marge has recently made great strides in attracting Victor's family to potlucks and school workdays. The staff collectively believe that in addition to building children's imaginations, dramatic play enhances their social and communication skills and is an integral part of the learning process that gives children opportunities to develop abstract
thinking, literacy, math, and social studies skills.
What should Marge, an ethical teacher, do?
---
As we have written in NAEYC's books on professional ethics and in this column, when faced with a challenging situation in the workplace, an early childhood educator needs to determine whether it is an ethical issue. Our experience tells us that many are unsure about how to proceed. The first question you should ask yourself is, "Does this issue concern right and wrong, rights and responsibilities, human welfare, or individuals' best interests?" If you answer no to all of these questions, it is not an ethical issue and you will need to handle it as you would handle any workplace concern. If you answer yes to any of the questions, you are facing an ethical issue. How you respond will depend on whether the issue is an ethical responsibility or an ethical dilemma.
Ethical responsibility or ethical dilemma?

Ethical responsibilities are mandates that are clearly spelled out in the NAEYC Code of Ethical Conduct: they describe what early childhood educators must and must not do. It is important to remember PBS Kids (supports all STEM learning) that when you encounter a situation that involves an ethical responsibility, you must follow the Code's clear directions. Then you can be confident that when you have done the right thing, the Code is there to back you up. You can rely on it to help you explain why you made a difficult or unpopular decision.
When you determine that a situation involves ethics and that it is not a clear-cut responsibility, it is likely to be an ethical dilemma. A dilemma is a situation in which the legitimate needs and interests of two or more individuals or groups are in conflict with one another. Resolving a dilemma forces you to choose between two or more morally justifiable courses of action, each of which has some benefits but also some costs.
Using ethical finesse

While it is true that ethical dilemmas often force you to make difficult decisions, sometimes they can be resolved by using ethical finesse. This strategy is particularly appealing because it enables you to resolve an issue in a way that is acceptable to all the parties involved. It lets you avoid having to pick a winner and a loser.
Finessing an ethical dilemma requires creative problem solving and good-faith negotiation, and it requires that, in an effort to find a course of action that is satisfactory to all, everyone involved be willing to compromise. We have found that many of the ethical dilemmas faced by early childhood educators can be finessed, so we recommend that this be the first approach you try. But it is important to remember that finesse will not resolve every dilemma you will face. The philosopher Kenneth Kipnis, who played an important role in the development of the NAEYC Code of Ethical Conduct, offers this important reminder:
Ethical finesse lets us avoid having to give up something precious. There is nothing wrong with it, indeed it is helpful to have a checklist of maneuvers for slipping out of a dilemma. But professional ethics does not consist entirely of finesse. Sometimes hard choices must be made. (Kipnis 1987, 29)
While ethical finesse is a useful strategy that can help resolve many dilemmas, remember that you must still be prepared to make a difficult decision when it is required. The process described below will help you address the dilemmas you encounter in your work with children and families fairly, and in a way that reflects your knowledge and commitment to the field's Code of Ethical Conduct.
We recommend you use the following process to help you reach a well-reasoned response that systematically applies the Code.
Part 1—Determine the nature of the problem
1. Is it an ethical issue?
2. If it is an ethical issue, does it involve ethical responsibilities, or is it an ethical dilemma? (If it is an ethical responsibility, what does the Code mandate that Marge do?) If it is an ethical dilemma, Marge can seek a resolution using the steps that follow.
Part 2—If it is a dilemma, analyze it using this process
1. Identify Marge's conflicting responsibilities.
2. Brainstorm possible resolutions.
3. Consider ethical finesse (finding a way to meet everyone's needs without having to make a difficult decision).
4. Look for guidance in the NAEYC Code. Carefully review its Core Values, Ideals, and Principles—particularly those that apply to responsibilities to children and families.
5. Based on your review of the Code, and using your best professional judgment, describe what you think is the most ethically defensible course of action.
---
To read our discussion of this situation, please see the Focus on Ethics column in the September 2017 issue of Young Children.
---
Reference

Kipnis, K. 1987. "How to Discuss Professional Ethics." Young Children 42 (4): 26–30.
Respond to this situation

Focus on Ethics is designed to involve the readers of Young Children. Email your proposed resolution to the situation to coeditors Stephanie Feeney ([email protected]) and Nancy Freeman ([email protected]). Be sure to use the subject line "NAEYC Ethics."
Responses should be no more than 500 words and must be received by June 30, 2017. The analysis will appear in the September 2017 issue of Young Children.
. . . . or send us an ethical issue you have experienced
We hope you will share with us an ethical issue you have encountered in your workplace that you would like to be considered for presentation in this column. Send a short (400–500 word) description of the situation to coeditors. Be sure to use the subject line "NAEYC Ethics."
---
Photgraph courtsey of iStock
Stephanie Feeney
Stephanie Feeney, PhD, is professor emerita of education at the University of Hawaii at Manoa. She is coauthor of NAEYC's "Code of Ethical Conduct" and NAEYC's books about professional ethics. She participated in the development of supplements to the code for adult educators and program administrators and has written extensively about ethics in early care and education. She is the author of numerous articles and books, including Professionalism in Early Childhood Education: Doing Our best for Young Children and coauthor of Who Am I in the Lives of Children?  [email protected]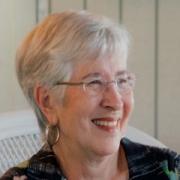 Nancy K. Freeman
Nancy K. Freeman, PhD, is professor emerita of education at the University of South Carolina in Columbia, where she was a member of the early childhood faculty. She has served as president of NAECTE and was a member of its board for many years. Nancy has written extensively on professional ethics since the 1990s, and has been involved in the Code's revisions and in the development of its Supplements for Program Administrators and Adult Educators.  [email protected]