Ethics and the Early Childhood Educator: Using the NAEYC Code, Third Edition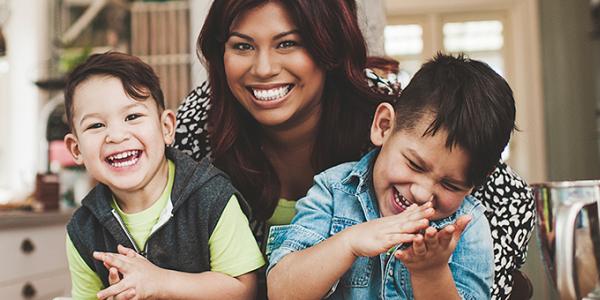 Stephanie Feeney, Nancy K. Freeman
About the Book 

Do you need support and guidance to help you navigate tough ethical issues in your work? The NAEYC Code of Ethical Conduct is every early childhood educator's foundation for moral practice, and this third edition of Ethics and the Early Childhood Educator shows you how to use the Code to guide your actions and responses to challenging situations in the workplace.
Here, you'll find real cases from early childhood programs that illustrate the process of identifying and addressing ethical issues by applying the NAEYC Code. Reflection questions encourage you to think deeply about how your own experiences relate to the examples. Ethical conduct is critical, and the Code and this book are resources you can turn to again and again as you seek to make the right decisions for young children and their families.
Foreword 
Chapter 1: An Introduction to Ethics 

The Early Childhood Educator as a Person 
What Is a Profession? 
Professional Values and Professional Ethics 

Chapter 2: The NAEYC Code of Ethical Conduct 

Why Does Early Childhood Education Need a Code of Ethics? 
History and Organization of the NAEYC Code of Ethics 
Supplements to the Code 
The Issue of Code Enforcement 

Chapter 3: Addressing Ethical Issues 

Ethical Responsibilities 
Ethical Dilemmas 
Analyzing and Addressing Workplace Issues: A Framework 
1. Identify the Conflicting Responsibilities
2. Brainstorm Possible Resolutions 
3. Consider Ethical Finesse 
4. Look for Guidance in the NAEYC Code 
5. Decide on a Justifiable Course of Action 
Implement Your Resolution and Reflect 
Advice About Difficult Dilemmas 
Your Stage of Professional Development and Ethical Issues
How Ethical Dilemmas Are Presented in this Book

Chapter 4: Ethical Responsibilities to Children 

Ideals 
Principles 
Typical Issues Involving Ethical Responsibilities to Children 

Case 1: Child with Aggressive Behavior 
Case 2: Child with Emotional and Behavioral Issues
Case 3: Suspected Child Abuse

Reflection on Ethical Situations that Involve Children 

Chapter 5: Ethical Responsibilities to Families 

Ideals 
Principles 
Typical Ethical Issues Involving Families 

Case 4: The Nap 
Case 5: Messy Play 
Case 6: Don't Let My Son Dress Up as a Girl! 
Case 7: Reporting Classroom Behavior 
Case 8: Birthday Cake 

Reflection on Complex-Client Cases

Chapter 6: Ethical Responsibilities to Colleagues

Ideals 
Principles 
Typical Ethical Dilemmas Involving Colleagues 

Case 9: Personal Business 
Case 10: Teacher Talk 
Case 11: No Hugging 
Case 12: Difficult Working Relationship 

Reflection on Situations that Involve Teacher Relationships

Chapter 7: Ethical Responsibilities to Community and Society 

Ideals 
Principles
Typical Ethical Dilemmas Involving Community and Society

Case 13: Violating Licensing Regulations 
Case 14: Ineffective Child Protective Services Agency 
Case 15: Standardized Testing in Kindergarten 

Reflection on Cases that Involve Advocacy 

Chapter 8: The Code of Ethics and You

The Role of Ethics in Early Childhood Education
NAEYC and Ethics
The Future of Ethics in Early Childhood Education
Your Future, Your Commitment to the Code

Reflection Questions
Glossary
References
Appendix A: History and Development of the NAEYC
Code of Ethical Conduct and Its Supplements
Appendix B: NAEYC Code of Ethical Conduct and Statement of Commitment
Appendix C: Code of Ethical Conduct—Supplement for Early Childhood Program Administrators
Acknowledgments
About the Authors
Product Code: 1134
ISBN: 978-1-938113-33-8
Publish Date: 2018
Citation (in Chicago 17th ed. style): 
Feeney, S., & N.K. Freeman. 2018. Ethics and the Early Childhood Educator: Using the NAEYC Code. 3rd ed. Washington, DC: NAEYC. 
Stephanie Feeney
Stephanie Feeney, PhD, is professor emerita of education at the University of Hawaii at Manoa. She is coauthor of NAEYC's "Code of Ethical Conduct" and NAEYC's books about professional ethics. She participated in the development of supplements to the code for adult educators and program administrators and has written extensively about ethics in early care and education. She is the author of numerous articles and books, including Professionalism in Early Childhood Education: Doing Our best for Young Children and coauthor of Who Am I in the Lives of Children?  [email protected]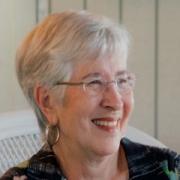 Nancy K. Freeman
Nancy K. Freeman, PhD, is professor emerita of education at the University of South Carolina in Columbia, where she was a member of the early childhood faculty. She has served as president of NAECTE and was a member of its board for many years. Nancy has written extensively on professional ethics since the 1990s, and has been involved in the Code's revisions and in the development of its Supplements for Program Administrators and Adult Educators.  [email protected]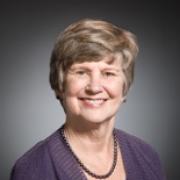 Reviews
Continuing their groundbreaking work to define and apply the NAEYC Code of Ethics, Feeney and Freeman emphasize the need to explore cultural contexts for decision making. This timely edition comes as the early childhood field engages in progressive levels of work to define and unify the profession.
—Nancy Barbour, Professor of Early Childhood Education, James Madison University
 
An incredible resource for all early childhood professionals, no matter where you are in your career. With a focus on application, this book is perfect for deepening your understanding of how to use the NAEYC Code of Ethics in your daily practice.
—J. Cody Summerville, Kindergarten Teacher, Pflugerville Independent School District
 
Whether in my role as administrator of a school or teacher of college students, I have always kept Feeney and Freeman's text close at hand. This is the book I use to prepare new teachers and help guide veteran teachers on ethical decision making.
—Rabbi Dr. Meir Muller, Assistant Professor, College of Education, University of South Carolina, and Head of School, Cutler Jewish Day School
 
Recognizing and changing practices that may be harmful or disrespectful to children, their families, and our colleagues require that we do more than understand program rules and follow legal mandates. This book provides powerful reflection tools to help us hone our professional judgment and decision making.
—Ed Greene, Vice President, Partnerships and Community Educational Outreach, Hispanic Information and Telecommunications Network
Buy the Print Book
Buy the E-book