Dediquémonos a la equidad. Ayudemos a todos los niños a alcanzar todo su potencial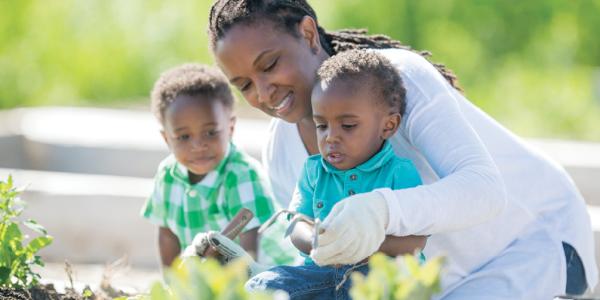 You are here
Rhian Evans Allvin
Cierren los ojos. ¿Qué ven y qué oyen cuando decimos la palabra brecha? Apuesto que algunos de ustedes oyen oportunidad. Estoy segura de que algunos oyen déficit. Algunos tal vez vayan directamente a logro. Algunos quizás se imaginen datos. Algunos ven un fracaso sistemático y otros ven evidencia de éxito.
La palabra es cargada. Sea que usemos la frase brecha de logro o brecha de oportunidad—sea que focalicemos en objetivos o aportes, puntos fuertes de familias o luchas de comunidades—estos debates son de importancia. No son cuestiones de semántica. La precisión en el lenguaje importa; nuestra elección de palabras tiene significado. Lo que decimos sobre algo fija el marco de cómo pensamos en ello y cuándo (o si) actuamos al respeto. Y aun así también es cierto que a veces nos obsesionamos demasiado por cómo nombramos algo. Mientras debatimos las definiciones, los niños se hacen un mes, un año o una década mayores—y las disparidades siguen, a pesar de las palabras que usamos para describirlas.
Según muchas medidas de expectativas, oportunidad o logro, hay, en general, diferencias claras entre los niños de familias de bajos ingresos, africano-americanas y latinos y los niños más blancos y ricos. También hay muchos métodos, inversiones y enfoques que pueden ayudar a eliminar estas diferencias, algunas de las cuales son exploradas por los expertos extraordinarios que escriben en las páginas de este número críticamente importante de Young Children.
En NAEYC, la educación anti-prejuicio lleva mucho tiempo como el núcleo del trabajo que hacemos relativo a la raza, la justicia social, la equidad y la diversidad. Su mismo nombre puede ser engañoso, ya que es mucho más que una postura en contra de algo insidioso. Más bien, por su propia descripción, la educación anti-prejuicio avanza una visión positiva de un mundo en que todos los niños pueden desarrollarse bien y los talentos y habilidades de cada niño pueden florecer.
Pero mientras nuestro país se encuentra de tantas formas en momentos de ajustar cuentas, nos hallamos en NAEYC con una oportunidad bienvenida de ajustar nuestras propias cuentas—de vernos en el espejo y evaluar y cuestionar francamente nuestro progreso y nuestros defectos. ¿Qué hemos hecho para achicar las brechas? ¿Dónde las han ampliado sin querer nuestros sistemas y políticas? ¿Cómo reparamos eso? ¿Cómo apoyamos a los profesionales del campo de la primera infancia para que hagan su parte? ¿Qué podemos hacer para crear espacios para conversaciones francas y difíciles? ¿Adónde dirigimos nuestros recursos? Y, importantemente, mientras avanzamos, ¿de qué estamos a favor?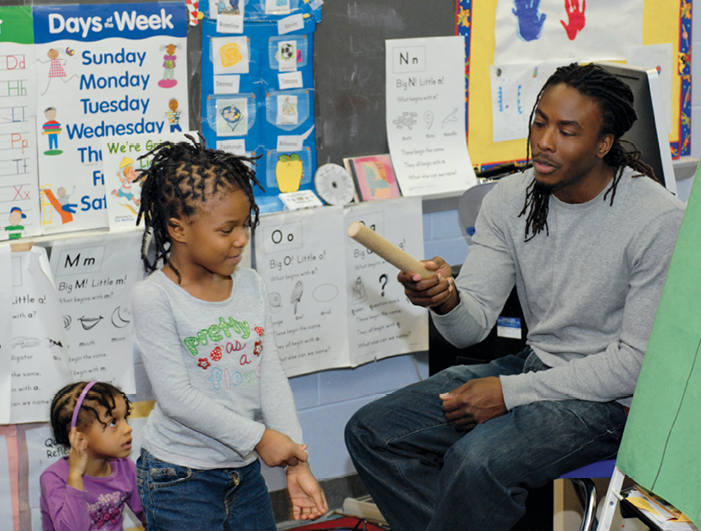 Como organización y como campo profesional, estamos trabajando duro para contestar todas aquellas preguntas, pero mi respuesta a la última es ésta: NAEYC está a favor de la adopción activa de la equidad. Estamos a favor de hablar abierta y honestamente de la diversidad, y estamos a favor de cambiar nuestras políticas y prácticas para mejorar el compromiso de nuestra organización con ser de alto rendimiento e inclusiva. Estamos a favor de los siguientes valores y creencias fundamentales:
Reconocer que la mejor manera de comprender y ayudar a los niños es en el marco de la familia, la cultura, la comunidad y la sociedad
Respetar la dignidad, el valor y la singularidad de cada persona (niño, familiar y compañero)
Respetar la diversidad en los niños, familias y compañeros
Ser conscientes de que los niños y los adultos alcanzan su máximo potencial en el marco de relaciones basadas en la confianza y el respeto
Somos partidarios de las políticas, prácticas y sistemas que fomentan una participación plena e inclusiva
Hacemos frente a los prejuicios que generan barreras y limitan el potencial de los niños, las familias y los profesionales de la primera infancia
Estamos a favor de desarrollar una nueva declaración de posición sobre la diversidad y la equidad, junto con recursos relacionados. Estamos a favor de ayudar a los educadores de niños pequeños a promover la equidad en ambientes de aprendizaje temprano, incluso en el contexto de una sociedad diversa que aún no ha resuelto sus inequidades estructurales e institucionales. Estamos a favor de trabajar para resolver dichas inequidades. Estamos a favor de una declaración de posición más fuerte sobre la práctica apropiada para el desarrollo que refuerce la importancia de los contextos sociales y culturales en que viven los niños pequeños. Estamos a favor de nuevos recursos de preparación profesional que integren un enfoque, basado en puntos fuertes, en educar y cuidar a niños de familias de variados contextos sociales, económicos, culturales, raciales y lingüísticos.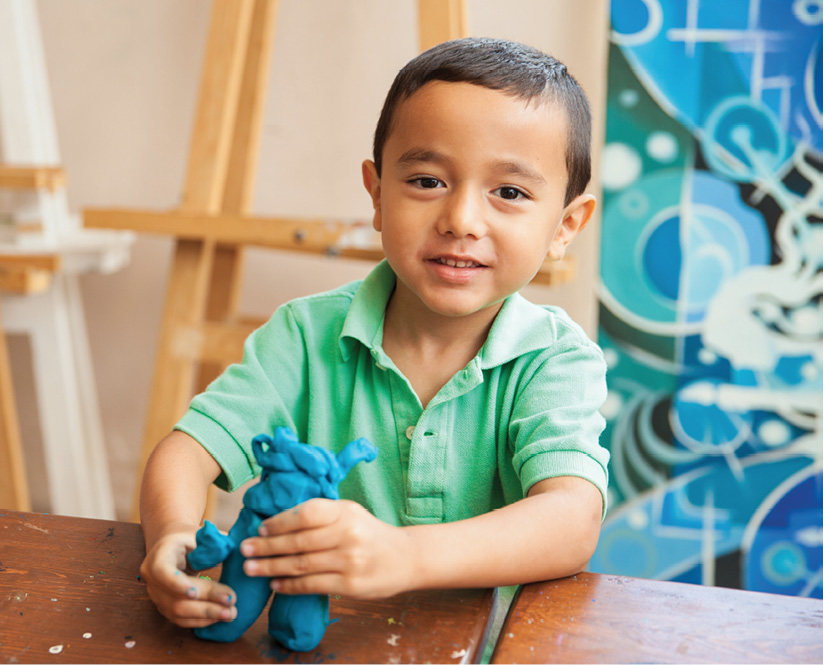 Estamos a favor de apoyar la implementación de evaluaciones y prácticas de evaluación que son apropiadas y relevantes tanto para el desarrollo como cultural y lingüísticamente. Estamos a favor de un sistema de educación superior accesible y asequible que apoyaría una fuente de educadores que reflejarían las familias y comunidades en que viven los niños pequeños. Estamos a favor de proveer una plataforma que anime a una gama diversa de autores, educadores y defensores a compartir sus perspectivas. Estamos a favor de la participación de niños, familias, educadores y comunidades en nuestras iniciativas colectivas —incluso Power to the Profession (Revalorizar la Profesión)— de escuchar sus ideas y de asegurar que los legisladores tomen en serio la guía y la pericia de ellos. Estamos a favor de que se nos haga responsables de nuestro papel en reducir disparidades y en lograr los resultados deseados que identifica la Dirección Estratégica de NAEYC, que incluyen los siguientes:
Las políticas estatales y nacionales reflejan los criterios integrales para que el acceso a una educación inicial de calidad superior sea equitativo, con especial atención a los niños carenciados, multilingües, de color y con discapacidades.
Los profesionales de educación inicial son educadores eficaces, diversos y líderes que trabajan dentro de un sistema de compensación y reconocimiento que respalda su excelencia.
Las brechas, sea que se definen según la raza, los ingresos familiares o el idioma, no son fenómenos de ocurrencia natural. No están predestinadas a existir. Nuestra sociedad creó las circunstancias que crearon las brechas; por lo tanto, somos colectivamente capaces de eliminarlas. Aún mejor, somos capaces de ir más allá de ellas, para que el objetivo no sea comparar y luego emparejar un grupo con otro, sino subir el listón para todos. Cada día hay educadores, familias y cuidadores en centros, escuelas, hogares, distritos y comunidades que achican brechas y van más allá. Las personas que hacen este trabajo, que están dedicados a ver a los niños tanto como individuos de pleno derecho como participantes en las ricas tradiciones culturales y lingüísticas de sus familias y comunidades, pueden basarse en los puntos fuertes para ayudar a cada niño pequeño a florecer.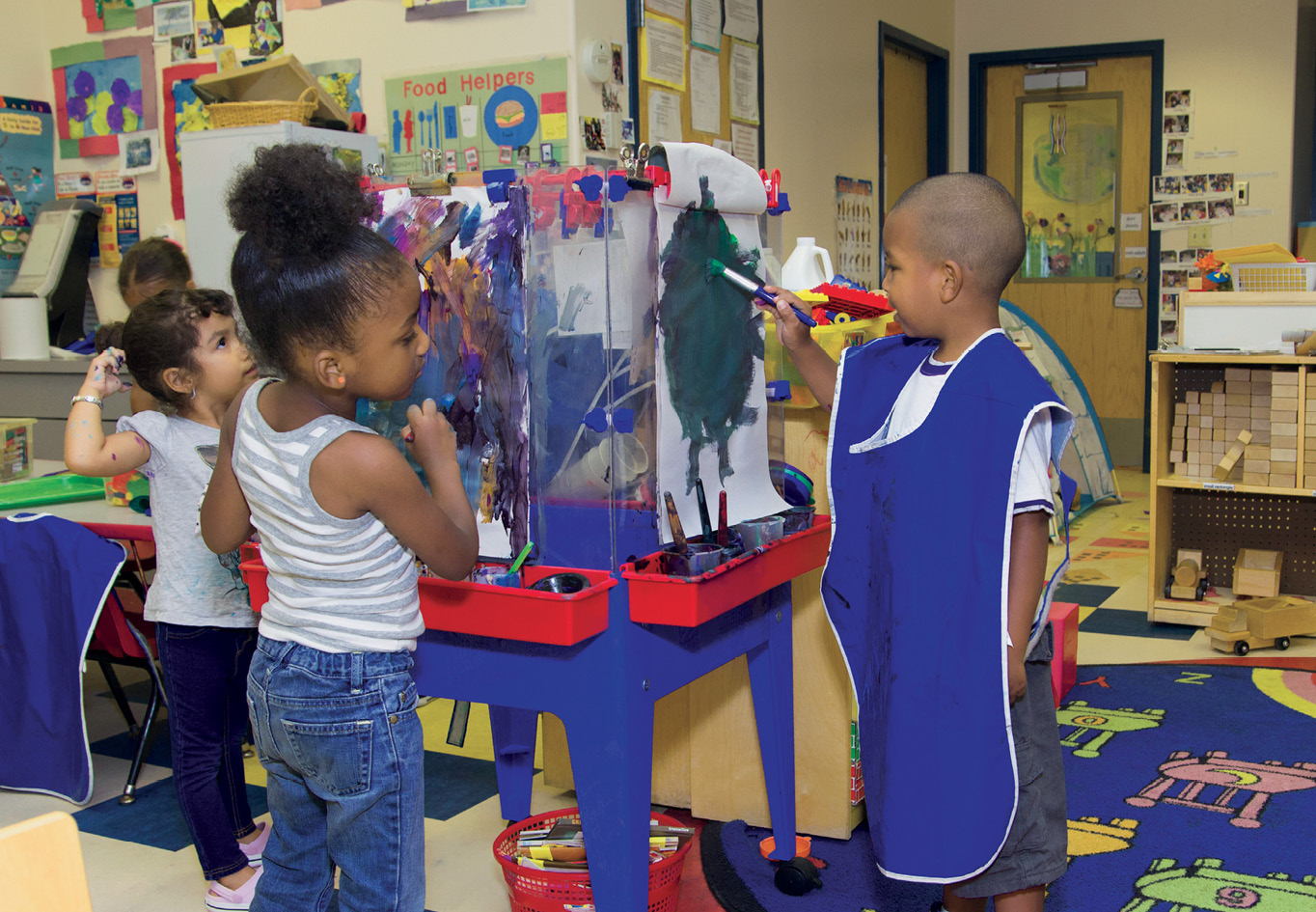 Y eso, al fin y al cabo, es de qué se trata el achicar brechas. Si la educación infantil logra ayudar a nivelar el campo de juego mientras asegura que el sueño estadounidense de la oportunidad igual está viva y fuerte a la entrada al kindergarten y se sostiene hasta el final del tercer grado, haremos nada menos que cambiar el mundo.
---
NAEYC está desarrollando una declaración de posición sobre la diversidad y la equidad, y también estamos reuniendo sugerencias para actualizar nuestra declaración de posición sobre la práctica apropiada para el desarrollo. Buscamos la guía de una selección diversa de educadores de niños pequeños y nos encantaría recibir los comentarios de usted. Para participar, visite por favor NAEYC.org/resources/position-statements.
---
Fotografías: 1, 2, © Getty Images; 3 © Ken Alswang; 4, © Bob Ebbesen
Rhian Evans Allvin
Rhian Evans Allvin is the chief executive officer of NAEYC. She is responsible for guiding the strategic direction of the organization as well as overseeing daily operations. Before joining NAEYC, Evans Allvin was a guiding force in Arizona's early childhood movement for more than 15 years, including serving as CEO of Arizona's First Things First.