Formar conexiones: Los resultados iniciales son prometedores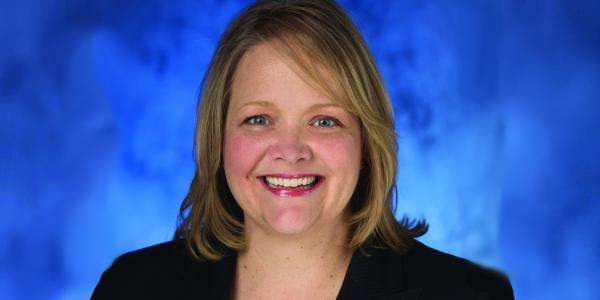 You are here
Me encanta el proceso político. Durante cada temporada de elecciones, nunca me canso de escuchar los análisis de los candidatos y de las campañas políticas. Voto con orgullo y gratitud, y siempre fijo en mi solapa la calcomanía que dice "I voted" después de hacerlo. Pero no solo es el proceso electoral en sí—antes de que los centros electorales siquiera estén cerrados, estoy viendo programas con los resultados de las encuestas de salida, obsesionada por todas las tabulaciones comparativas de votaciones por datos demográficos y condados. Entre los sitios web que visito con más frecuencia son los que contienen algoritmos matemáticos complejos para determinar cuáles datos electorales son los más exactos. A veces sus calculaciones son súper correctas, y en otros momentos son llamativamente inexactos. A decir la verdad, creo que yo misma me intereso en forma exagerada en todo esto a veces. Pero sí creo firmemente que los datos—y las historias que pueden narrar—son muy importantes.
los datos—y las historias que pueden narrar—son muy importantes
En vista de eso, tal vez no les sorprenda a ustedes que también me obsesiono por los datos sobre el cuidado infantil de alta calidad—en particular, los que tratan de los aumentos en los sueldos y las prestaciones de los educadores de niños pequeños. Por ejemplo, estoy esperando con muchísimas ansias los resultados iniciales del impacto del mayor aumento en gastos federales de cuidado y educación infantil desde el inicio de la Concesión en Bloque de Desarrollo del Cuidado Infantil (CCDBG, siglas en inglés).
En marzo de 2018, el Congreso promulgó y el Presidente firmó un presupuesto que incluía un aumento de $2,400 millones de dólares anuales en gastos del cuidado infantil: el mayor aumento de CCDBG desde sus principios. El año fiscal 2019 también vio un aumento adicional de $50 millones de dólares a CCDBG, y en diciembre el Congreso subió los fondos del año fiscal 2020 en otros $550 millones de dólares.
Deseo dejar claro que, aun con este aumento tan considerable en el presupuesto, el sistema de educación infantil tiene un déficit crónico y grave de fondos. Estados Unidos tendría que agregar cada año miles de millones de dólares al sistema para financiarlo plenamente y mantener el ritmo de otros países competidores en el ámbito global. Dicho esto, deberíamos de poder ver evidencia del progreso—y sí la vemos.
Cuarenta y tres estados y el Distrito de Columbia utilizan los fondos federales para aumentar los salarios de educadores de niños pequeños.
Veinte estados y el territorio de Guam aprovechan los fondos para tratar las listas de espera y expandir el acceso al cuidado y educación infantil.
Catorce estados y Guam destinan fondos a la expansión de los límites de elegibilidad para que más familias puedan obtener la ayuda que necesitan para pagar el cuidado infantil.
Treinta y siete estados y Guam dedican fondos a la implementación de los requisitos de salud y seguridad que se detallan en el reglamento de reautorización de CCDBG, como, por ejemplo, la verificación de antecedentes de los proveedores de cuidado.
Es especialmente animador ver que la gran mayoría de los estados han usado los fondos de CCDBG para aumentar los sueltos que pagan a los proveedores. Los fondos federales nunca han sido suficientes para respaldar las tasas de mercado y, como resultado, los estados tienen el problema crónico de proporcionar fundos insuficientes a los proveedores. Las consecuencias de esto son desalentadoras: cada vez menos proveedores pueden mantener abiertos sus centros, más familias de bajos ingresos no tienen acceso al cuidado infantil de alta calidad y un número gravemente excesivo de educadores infantiles hacen frente a dificultades económicas serias a causa de los salarios reprimidos. Debemos de encomiar a los gobernadores y legisladores en los estados que aumentan los pagos a los proveedores, y hay que respaldarlos por sus esfuerzos por hacer ajustes positivos en el mercado. También hay que alentarlos a continuar sus esfuerzos—y ¡a ser aliados en la lucha por ayudar al Congreso a entender las consecuencias de tener un sistema mal financiado!
Necesitamos sostener oficiales electos responsable de cómo pasan temprano dólares de la infancia
La verdad es que aun con estos aumentos de fondos, el financiamiento general del aprendizaje infantil queda a un nivel muy bajo. Solamente cuatro estados pagan a los proveedores un sueldo al 75º percentil de la tasa de mercado actual; aún peor es que hay 22 estados donde los sueldos igualan el 75º percentil de la tasa de mercado del año 2001. ¡Este es un retraso de 20 años! Además, desde el 2011, varios estados han omitido de sus presupuestos unos $178 millones de dólares en posible financiamiento federal, por lo que aún más niños y familias no cuentan con los apoyos que los ayudarían a prosperar.
Aunque no he visto ninguna encuesta de salida que tratara el cuidado infantil durante el ciclo electoral, todos hemos observado las maneras de que los candidatos compiten entre sí para presentar agendas atrevidas en cuanto al cuidado infantil. Se están enterando por familias y educadores que los ayudan a comprender que los padres, madres y proveedores de cuidado no pueden pagar más y los educadores de niños pequeños no pueden ganar menos. Por esto, me siento optimista respecto a nuestro futuro.
Las elecciones, y los grandes cambios que frecuentemente traen son emocionantes; pero los animo a ustedes que no esperen hasta el siguiente ciclo de elecciones o el próximo titular que nos llame la atención. Se está tomando decisiones, y se está distribuyendo fondos, ahora mismo en administraciones y parlamentos estatales por todo el país. Necesitamos que ustedes aboguen por el financiamiento completo del sistema—que los estados paguen el costo de real del cuidado infantil de alta calidad. También necesitamos que ustedes llamen a sus funcionarios electos a rendir cuentas acerca de pasos claros y concretos para el cambio, a fin de asegurar que la compensación de los educadores de niños pequeños se aumente a medida que las inversiones públicas crezcan también. Los datos respaldan su posición respecto a la importancia de esto—y yo también.
America for Early Ed ofrece muchos recursos y herramientas para ayudarlo a abogar por la educación infantil, inclusive:
Maneras de contactar a sus representantes electos
Consejos para entablar relaciones con candidatos y funcionarios
Guiones y recursos para hacer llamadas telefónicas
Materiales para el registro de votantes y de Get Out the Vote
Hojas de datos sobre la educación infantil, videos y más Para aprender más, visite http://americaforearlyed.org/take-action/resources/ (en inglés).
Rhian Evans Allvin
Rhian Evans Allvin is the chief executive officer of NAEYC. She is responsible for guiding the strategic direction of the organization as well as overseeing daily operations. Before joining NAEYC, Evans Allvin was a guiding force in Arizona's early childhood movement for more than 15 years, including serving as CEO of Arizona's First Things First.