The Reading Chair: November 2017
You are here
Isabel Baker Miriam Baker Schiffer
Animachines
By Debora Pearson. Illus. by Nora Hilb. 2016. Toronto: Annick Press. 16 pp. Ages birth to 3. 
This clever board book matches animals with machines by finding an attribute they have in common. Each spread features an interesting verb that describes a behavior the two share. Whales and submarines both dive. Elephants and fire trucks squirt. A giraffe and a cherry-picker stretch. Delightful illustrations show the pairs interacting, such as a leopard and sports car racing each other and an elephant and firefighter playfully spraying each other with water. Despite the simple text (one word per spread) and straightforward concept, there's lots for children to talk about and act out.
---
Birds Fly
By Graeme Base. 2014. Australia: Penguin. 20 pp. Ages 1 to 4.
Graeme Base is known for his books and illustrations of animal life. This one is part of a series aimed at younger children, and Base has adapted his style to connect with this age group, using less-crowded illustrations and white space that makes the pictures pop. Each spread features a guessing game, with foldout flaps that reveal the answers. Readers guess which verb or movement goes with each animal. "Butterflies … flutter. Crabs … scuttle. Dolphins … leap." It's a fantastic and informative science book for the very young—perfect for toddlers and enjoyable for preschoolers, too. The stiff pages make the interactive book sturdy and durable.
---
Squirrels Leap, Squirrels Sleep
By April Pulley Sayre. Illus. by Steve Jenkins. 2016. New York: Henry Holt. 40 pp. Ages 3 to 7.
Jump into the world of squirrels with this zippy look at how they live. Sayre and Jenkins, a star author– illustrator team, have created another endearing science book. Sayre is adept at making rhymes that are rich and seamless and that, at the same time, convey information to the reader. For example, on the usefulness of tails, she writes, "Tail umbrella. Tail as flag. Tail for balance, zig and zag!" She shows the relationship between acorns, squirrels, and the growth of more oak trees, helping readers understand an animal in the context of its environment. The back matter (information at the back of the book for adults to read and share) is full of interesting facts that teachers can bring up for discussion, such as the way squirrels make homes out of abandoned cavities that woodpeckers carve into trees. Jenkins is a master of cut paper illustrations, and his beautiful images offer just the right amount of detail to portray the scientific information.
---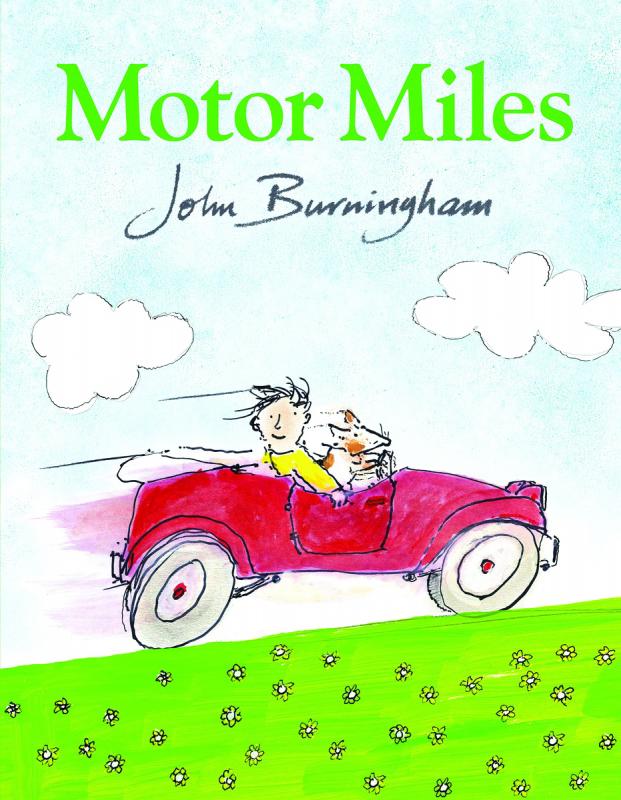 Motor Miles
By John Burningham. 2016. Somerville, MA: Candlewick Press. 32 pp. Ages 3 to 6.
We all have that difficult family member who requires some extra patience and effort, someone we want to see happy. For this family, Miles, their dog, is the difficult one. He resists walks, refuses his food, and defies the basic principles of obedience. What to do? "What your dog needs is his own car," says the neighbor, and he makes one for Miles. Given the independence that comes with having his own vehicle, Miles is transformed. He even takes Norman, the child in the family, for rides.
This magically absurd story proves again that Burningham has a sixth sense for tapping into children's wonder and ability to suspend disbelief. At its heart, this is a story about unconditional love—something we all need. We all want to be indulged sometimes. We want people to believe in us and have faith that, when we are done being cranky, we will show that we are good citizens. Burningham affirms all of those hopes through Miles's story, which is based on the author's real dog.
---

Tell Me a Tattoo Story
By Alison McGhee. Illus. by Eliza Wheeler. 2016. San Francisco: Chronicle Books. 32 pp. Ages 4 to 7.
Tattoos tell stories. This sweet book about family and fatherhood is told through the stories behind a father's tattoos, which he talks about at his young son's request. There's one tattoo of the dad's favorite childhood book, which his mother used to read him. Another contains the maxim his own father taught him, "Be kind." There's one about falling in love and another about being in the armed forces. The dad's favorite tattoo is the one celebrating his son's birth.
Tattoos are commonplace today, and it's nice to have a book that explains and celebrates them. For extension activities and follow-up conversation, encourage children to talk about telling stories with pictures.
---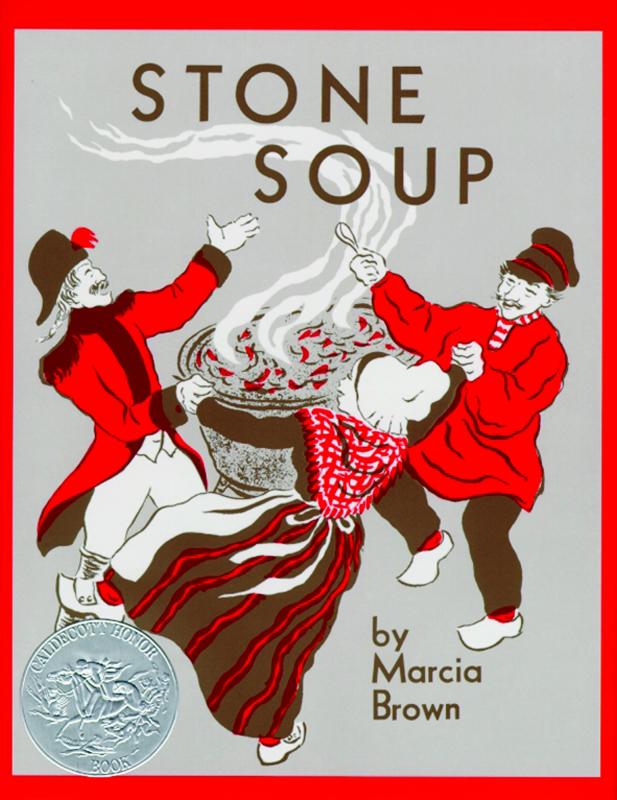 Forever Favorites
In each issue we feature a classic book to (re)introduce teachers to old favorites.
Stone Soup: An Old Tale
By Marcia Brown. 1947. New York: Charles Scribner's Sons. 48 pp. Ages 3 and up.
This enduring story has appeared in different forms all over the world. The original began in France, in the 1700s, and represented an interesting departure from typical French classics about royalty. In this version, set in a nameless location generally reminiscent of Western Europe, three soldiers begin their long trek home on foot after fighting in a war. Local villagers hide their meager food supplies and proclaim not to have a morsel for the hungry soldiers. The soldiers declare that they will make stone soup for everyone. It's a promising idea, a soup made from just a few stones, which are in plentiful supply. When the soldiers mention that it would be enriched with just a little of this or that, the intrigued villagers become quick to offer what they can from their cellars, until the huge cauldron is teeming with enough vegetables and meat for every mouth. The finale is bountiful and joyous, but how to interpret it is unclear. That's for readers to discuss. Did the soldiers trick the villagers into giving up their staples? Or did they inspire them to do it willingly, in the spirit of community? This is a sure "read it again" favorite.
Isabel Baker
Isabel Baker, MAT, MLS, is the founding director of The Book Vine for Children, a national company dedicated to getting good books into the hands of preschool children and their teachers. Isabel has worked as a children's librarian and is currently a presenter on early literacy and book selection.
Miriam Baker Schiffer
Miriam Baker Schiffer, MFA, is a writer in Brooklyn, New York. She consults on book selections for The Book Vine, in McHenry, Illinois. Miriam's children's book, Stella Brings the Family, was published by Chronicle Books in 2015.