The Reading Chair: September 2018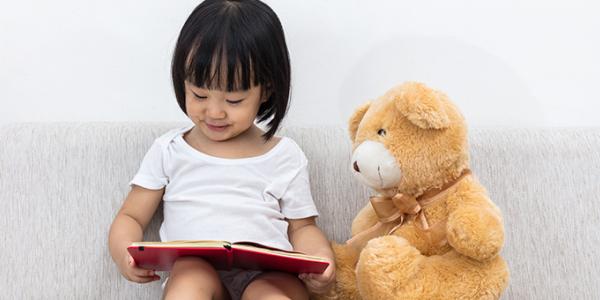 You are here
Isabel Baker, Miriam Baker Schiffer
New children's books too good to miss and one forever favorite!

---
What Do You Wear?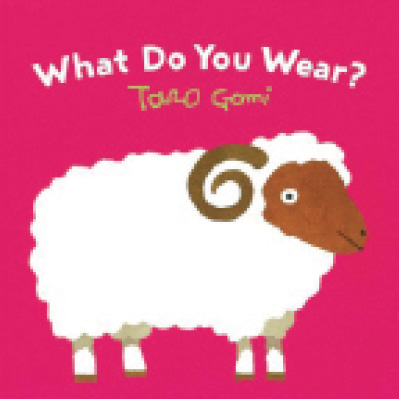 By Taro Gomi. 2017. San Francisco: Chronicle Books. 20 pp. Ages birth to 3.
Taro Gomi is known for his wide-ranging books (including Everyone Poops) catering to children of various ages. This new board book is simple enough for the youngest readers, but it's also full of subtle sophistication. Gomi depicts a series of animals, rendering them in bold colors with clear lines. Each animal's fur, hide, or skin is compared to a piece of clothing that it resembles. The snake looks like it's got a snug stocking on; the penguin seems to don a classic suit. Gomi's creative eye and skillful hand make the comparisons delightfully obvious. The distinction between humans and animals contains a twist that wraps up this brief book with charm.
---
I Just Want to Say Good Night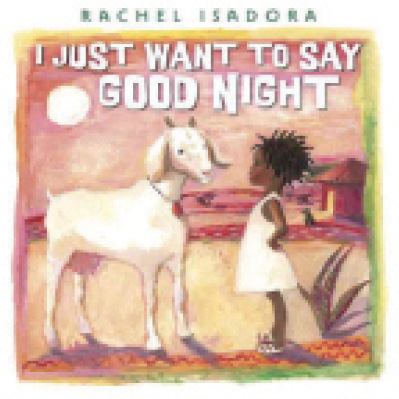 By Rachel Isadora. 2017. New York: Nancy Paulsen Books. 32 pp. Ages 2 to 5.
Rachel Isadora evokes a sense of place from the first page of this majestic story, setting it on the African veld, a flat and expansive landscape in Southern Africa. In this beautiful location, readers meet Lala, a little girl who does not want to go to bed. To put off sleeping, she spends time saying goodnight to all the living creatures around her. The fish that her father has caught. An uncaged bird. A monkey. Even the little ants outside. Lala's goodnight routine is not just about stalling bedtime—it also reflects love and kindness for the creatures around her. Readers come to understand how Lala's family farms, what they keep as pets, and which wild creatures live among them. This gentle and humorous tale feels both familiar and full of discovery.
---
Gus's Garage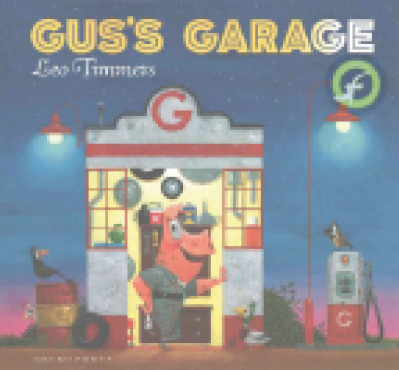 By Leo Timmers. 2017. Wellington, New Zealand: Gecko Press. 32 pp. Ages 3 to 7.
Spare parts collectors, this book is for you! Meet Gus. He's a pig who runs the local car repair shop. Outside his garage, there is a pile of odds and ends. An old fridge. A couple of metal barrels. A furnace. But Gus has a use for all of them. As his animal friends visit to share their vehicle woes, Gus finds a surprising way to solve all their problems using those parts. Gus's vehicular inventions are over-the-top funny. The rich, well-paced rhyme includes a common refrain that readers can memorize and read aloud. Readers can study the intricate illustrations to see how Gus has rigged each vehicle. Few books about vehicles contain as much creativity, character, and humor as this one.
---
Tidy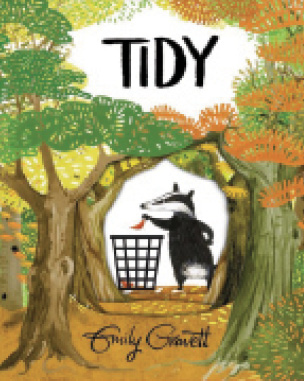 By Emily Gravett. 2017. New York: Simon and Schuster. 32 pp. Ages 3 to 7.
Trying to conquer Mother Nature is a desire we humans are afflicted with—and it often backfires. In Gravett's inventive story, a badger has the same impulse. This neatnik wants to tame the messiness of his wild surroundings. He bags leaves, snips nonmatching flowers, and vacuums the forest floor. Badger eventually goes to extremes, cutting down trees and paving the ground with cement. When dinnertime rolls around, hungry Badger learns the hard way that nature's bounty diminishes when it's mistreated. Gravett's layered story broaches environmentalism as well as social and emotional themes.
The colorful pencil, crayon, and watercolor illustrations are filled with drama and expression.
---
Books about Fall

In the Middle of Fall

By Kevin Henkes. Illus. by Laura Dronzek. 2017. New York: Greenwillow Books. 32 pp. Ages 2 to 6.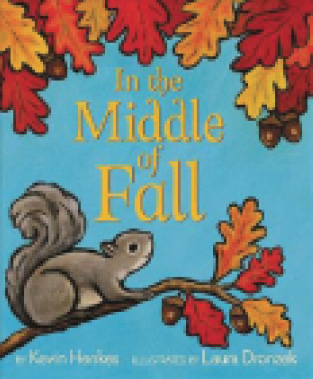 Full of Fall

By April Pulley Sayre. 2017. La Jolla, CA: Beach Lane Books. 40 pp. Ages 3 to 7.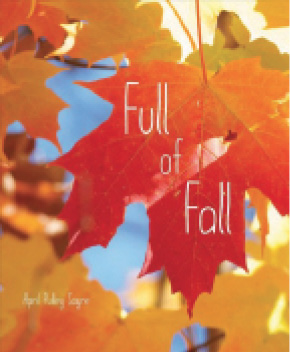 These two books about fall are stunning in different ways. They would pair well as part of a classroom investigation of the season.
Kevin Henkes and Laura Dronzek's In the Middle of Fall takes children through the changing seasons by describing what happens to the temperature, the animals, the pumpkins and apples, and the leaves. Though there are few words, the ones present evoke strong imagery ("the apples are like ornaments"). Through subtle manipulations of perspective, readers see up close and zoomed out views of what those changes look like, from the viewpoint of a little girl and from the squirrels who hurry to prepare for colder weather.
In April Pulley Sayre's Full of Fall, readers journey through the season examining photographs of the way the natural world transitions toward winter, with a focus on leaves. Sayre is a master of rhyme in her nonfiction books. Her word choice always appeals to children without dumbing ideas down. Her language here is stunning (enjoy verbs like curl, float, and decompose; learn leaf parts, including margins, midribs, and veins), and makes the photographs feel alive. Back matter provides lots of scientific details to share with young readers. This book is part of a series, following Raindrops Roll and Best in Snow.
---
Forever Favorites

In each issue we feature a classic book to (re)introduce teachers to old favorites.

Catwings

By Ursula K. Le Guin. Illus. by S.D. Schindler. [1988] 2003. New York: Orchard Books (reissue edition). 48 pp. Ages 5 to 8.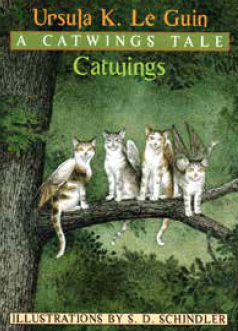 As children transition from picture books to chapter books, they learn to make do with fewer illustrations and stretch a story over multiple sittings. Ursula K. Le Guin sustains children's interest in Catwings, a book about a family of cats that must live in hiding because of their wings. The mother cat wants her children to lead a better life than she can provide in the alleyways of the city. Their wings give them an opportunity to escape, but their wingless mother cannot come with them. As the kittens journey to the countryside, the separation is difficult but ultimately successful. The story is full of tension and tenderness.
Renowned as one of the early female writers of science fiction, Le Guin employs her skillful storytelling to give the high-stakes tale a feeling of urgency. Schindler's compelling illustrations make the winged cats and their surroundings all the more real. This is the first in a series of four Catwings books.
Isabel Baker
Isabel Baker, MAT, MLS, is the founding director of The Book Vine for Children, a national company dedicated to getting good books into the hands of preschool children and their teachers. Isabel has worked as a children's librarian and is currently a presenter on early literacy and book selection.
Miriam Baker Schiffer
Miriam Baker Schiffer, MFA, is a writer in Brooklyn, New York. She consults on book selections for The Book Vine, in McHenry, Illinois. Miriam's children's book, Stella Brings the Family, was published by Chronicle Books in 2015.