Focus on Ethics: A Difficult Working Relationship: The Response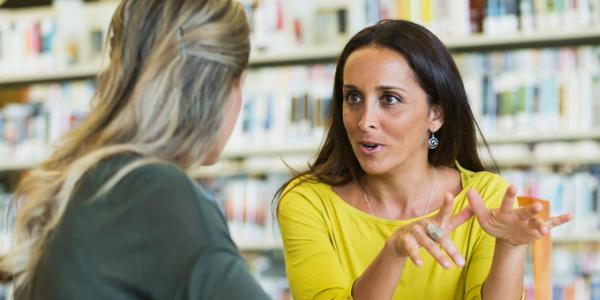 You are here
Stephanie Feeney, Nancy K. Freeman
In the March 2015 issue of Young Children we presented a dilemma involving a young teacher's difficult working relationship. We received input from many educators working in early childhood and school-age programs.
Our thanks go to the students in Stephanie Feeney's 2014 course on professionalism and ethics at the University of Hawaii, the students in Nicki Eybel's 2015 course on early childhood professionalism at Portland Community College, the teachers and administrators at Portland Montessori Collaborative, Helen Gordon Child Development Center at Portland State University, and Club K Afterschool Zone. We also thank Holly Keller, child development specialist at Nellis Air Force Base. It was important to hear from a cross section of teachers, pedagogistas, directors, and program administrators their reflections on the scenario to gain a well-rounded understanding of the situation from many points of view.
Using the Code of Ethical Conduct of the National Association for the Education of Young Children (the NAEYC Code) (2011) as a roadmap for our practice as early childhood educators creates a framework to explore how we balance our ethical responsibilities to children and families while being mindful of our responsibilities to our own well-being. Focus on Ethics' second guest editor, Ingrid Anderson, analyzes the responses provided by early childhood educators who reflected on the most ethically defensible course of action for a young teacher facing a challenging dilemma at work.
The dilemma

Joy and Terry are coteachers of a group of twenty 3-and 4-year-olds in a private preschool program. Joy is in her second year of teaching, and Terry has worked in the program for more than 20 years. Joy taught successfully by herself last year, and Terry's many years of teaching were either by herself or with an assistant. They have been assigned to work as coteachers this year because the group is larger than it has been in recent years and the director believes this arrangement will best meet the needs of this particular group of children. Before the start of the school year, the two teachers met to discuss their roles in the classroom.
After the first month of school, Joy is clear that the collaboration is not going well. In her view, she is not treated like a full partner in planning the daily program and has concerns about the way Terry teaches. Terry expects that they will teach from the unit plans she has always used in her classroom. Joy thinks that some of the topics could be taught in more engaging ways, but Terry doesn't update the materials or try to relate them to the needs or interests of the children in the group. Joy is also concerned about how Terry interacts with the children. She doesn't listen to the children, sometimes loses her temper and yells, and often shames children as a guidance technique.
Terry often arrives at school late. She keeps her phone in her pocket and talks and sends text messages in the teachers' classroom work area while on duty. Joy does not know the nature of the calls, but they appear to be personal and unrelated to Terry's responsibilities at the center. When Terry is preoccupied with phone calls, Joy is left alone with the children.
Joy is committed to providing high-quality educational experiences and she cannot work effectively in this situation. She meets with Terry to share ideas about curriculum and guidance and to discuss her concerns about having full responsibility for the classroom when Terry is late or on the phone.
Terry seems to listen to Joy's concerns, but nothing changes. Moreover, after this discussion Joy learns that Terry has been gossiping about her with families and other staff members and has posted unfavorable remarks about her on Facebook.
Halfway through the school year, Joy realizes that she needs help. She meets with the director, who assures her that Terry has taught in the school for a long time, is well liked by families, and is doing a good job. She tells Joy that, as a professional, Joy should be able to find ways to work things out with Terry.
Joy is increasingly stressed and unhappy about the situation. She is thinking about quitting and finding a job in a more congenial program, but she does not want to give up. She has good relationships with the children, some of whom are very attached to her. Joy does not want them to feel abandoned, and she does not want to leave them behind with Terry.
Resolving this dilemma

We will use the same steps for systematically applying the NAEYC Code to an ethical dilemma as have been used in previous Focus on Ethics columns.
1. Identify the problem and determine whether it involves ethics.

When you encounter a situation that appears to have a moral dimension, the first thing to do is determine whether it involves ethics (do the terms right and wrong or fair and unfair apply?), and if it does, the next step is to determine whether it is an ethical dilemma (does it have at least two possible justifiable resolutions?). This situation concerns ethics because Joy must decide on the course of action that is right for the children, for the program, and for herself. In this dilemma she must consider her responsibility to protect the children from practices that are potentially harmful to them; her commitment to assisting the program in providing the highest quality services; and the fairness of her current working conditions, and its impact on her physical, social, emotional, and cognitive well-being—the same domains of well-being that we strive to foster in children.
The current situation creates confusion for Joy because of its many layers, including issues related to best professional practices, children's vulnerability, and children's dependence on adults to create and maintain healthy settings. One of the most challenging elements in the dilemma is the difficulty of separating Joy's responsibilities in the classroom from the actions of her coteacher, Terry, and the director.
2. Identify the stakeholders affected by this situation.

Those with an interest in a particular ethical situation are referred to as stakeholders to suggest that they have a stake in the outcome. The following are major stakeholders in this situation:
The children in Joy and Terry's classroom. Joy has a responsibility to keep the children emotionally and physically safe in the classroom.
The children's families. Joy has a responsibility to the families to ensure that children are not harmed in the program and to provide the children with the highest quality services.
Joy's coteacher. Terry is affected by Joy's experiences and performance in the classroom.
The program director. The director is affected by Joy's ability to successfully navigate the classroom dynamics to provide high-quality experiences for the children.
Joy. Joy must uphold the Code of Ethical Conduct. This responsibility may be in direct conflict with her professional and personal well-being.
3. Brainstorm possible resolutions.

Joy has several possible solutions to consider. The first is to make another attempt to resolve the issues at the program level. Joy could again approach Terry and, if necessary, the director. If the issue is not resolved through discussions with Terry and the director, then Joy has two options: she can look for another position and leave the program partway through the school year, or she can stay for the remainder of the program year and resign then if the situation has not been resolved. The ideal solution is for Joy to resolve her difficulties with Terry.
4. Consider ethical finesse.

As has been stated in previous columns when addressing ethical dilemmas, it is important for educators to consider ethical finesse—that is, finding a way to meet the needs of everyone involved without having to make a difficult decision. This dilemma is particularly challenging because it places Joy's responsibility to children in conflict with her duty to her employer and her responsibility for her own well-being.
Joy can try to finesse the situation by approaching Terry again about her concern for the children's safety in the classroom. She might consider preparing for the meeting by documenting—in neutral language—what she observes and presenting the issues to Terry in a way that focuses on the two of them working together to provide the best possible situation for the children. She also could ask Terry to share issues she has with her directly rather than communicate them to families and staff or post them on social media. If Joy needs support, she might consider practicing her conversation with Terry—role-playing with a trusted coworker and getting feedback. If Joy and Terry are unable to resolve the situation together as a classroom team, then Joy needs to tell Terry that she plans to speak with the director.
Joy should come to her meeting with the director with documentation of Terry's troubling practices and an outline of the steps Joy took in attempting to resolve the situation. She should clearly explain that though her reputation in the community is at stake, her primary concerns are the children's safety and the quality of the program. Joy might suggest ways the director could help to address the situation, such as conducting regular observations of Terry and Joy's classroom or facilitating a meeting between the two coteachers to clarify expectations of shared roles and responsibilities. If, after discussions with Terry and the program director, the situation is not resolved, Joy could ask the director to place her in another classroom. If a new classroom placement is not granted, then Joy would have to decide whether to finish out the year with Terry or leave the program.
5. Look for guidance in the NAEYC Code.

If finesse does not work, Joy will face a challenging situation that needs to be well supported by the NAEYC Code of Ethical Conduct. Before all other Principles and Ideals, respondents focused most on P-1.1 because Joy is responsible for keeping the children safe.
P-1.1—Above all, we shall not harm children. We shall not participate in practices that are emotionally damaging, physically harmful, disrespectful, degrading, dangerous, exploitative, or intimidating to children. This principle has precedence over all others in this Code. (NAEYC 2011, 3)
The following additional Ideals and Principles in the NAEYC Code address Joy's ethical responsibilities to various parties.
Responsibilities to children

I-1.4—To appreciate the vulnerability of children and their dependence on adults. (2)
I-1.5—To create and maintain safe and healthy settings that foster children's social, emotional, cognitive, and physical development and that respect their dignity and their contributions. (2)
P-1.2—We shall care for and educate children in positive emotional and social environments that are cognitively stimulating and that support each child's culture, language, ethnicity, and family structure. (3)
Responsibilities to families

P-1.11—When we become aware of a practice or situation that endangers the health, safety, or well-being of children, we have an ethical responsibility to protect children or inform parents and/or others who can. (3)
Responsibilities to colleagues

I-3A.1—To establish and maintain relationships of respect, trust, confidentiality, collaboration, and cooperation with co-workers. (5)
I-3B.1—To assist the program in providing the highest quality of service. (5)
I-3B.2—To do nothing that diminishes the reputation of the program in which we work unless it is violating laws and regulations designed to protect children or is violating the provisions of this Code. (5)
P-3B.4—If we have concerns about a colleague's behavior, and children's well-being is not at risk, we may address the concern with that individual. If children are at risk or the situation does not improve after it has been brought to the colleague's attention, we shall report the colleague's unethical or incompetent behavior to an appropriate authority. (5)
P-3B.5—When we have a concern about circumstances or conditions that impact the quality of care and education within the program, we shall inform the program's administration or, when necessary, other appropriate authorities. (5)
Responsibilities to community and society

I-4.1—To provide the community with high-quality early childhood care and education programs and services. (7)
P-4.6—We shall be familiar with laws and regulations that serve to protect the children in our programs and be vigilant in ensuring that these laws and regulations are followed. (7)
P-4.7—When we become aware of a practice or situation that endangers the health, safety, or well-being of children, we have an ethical responsibility to protect children or inform parents and/or others who can. (7)
6. Identify the most ethically defensible course of action.

If Joy's efforts to finesse the situation with her coteacher and director are not successful and Terry continues her pattern of behavior, then Joy faces a difficult decision. Subsequent steps in this ethical dilemma are not to be taken lightly. Should Joy seek support from outside her program about concerns she has regarding the physical and emotional safety of the children or perhaps even report her concerns to a regulatory authority? If Joy goes outside her program, there is a strong possibility that she will experience even greater tension in the classroom and program environment.
Guided by the NAEYC Code, Joy needs to decide what is in the best interest of the children when considering whether to try to complete the school year or leave the program. The Principles in the NAEYC Code represent our highest moral responsibility to children, and P-1.1 is the pinnacle of our professional responsibilities. Joy must do everything in her power to protect the children, and if she is convinced that the classroom is potentially harmful to the children, she should notify the director that she has no choice but to contact the appropriate authorities and turn responsibility over to them to resolve the matter, pursuant to P-3B.5 (NAYEC 2011, 5). Once this is done she could consider her own personal and professional needs and leave the program to seek employment in a setting that aligned better with her values and honored her professional integrity.
7. Discussion and reflection on this case.

This case inspired spirited discussion about the roles and responsibilities of Joy, Terry, and the program director. Several themes emerged from the respondents, including concern for the best interests of the children; the importance of addressing these kinds of situations in a timely manner; and Joy's responsibility to advocate for herself. Respondents pointed out that Joy's worry about leaving the children alone with Terry was a warning sign—indicating the seriousness of the situation.
It was mentioned that Terry's behavior might be motivated by her own unhappiness with Joy's limited teaching skills. The respondents also wondered whether Joy, as a relatively new teacher, had the skills to engage in difficult conversations. They mentioned that while Joy's conversations with Terry might feel uncomfortable, they still needed to happen for the good of the classroom community. Respondents felt that discomfort with engaging in an honest conversation might have impacted the fact that Joy did not deal with the situation in a more timely fashion.
If Joy exhausts her options with the school, respondents suggested that she then seek clarity from an outside resource. There was some debate about whether Joy should speak with colleagues at the school or talk to someone outside the program. Several groups pointed out that Joy, as a newer teacher, might not have the experience or knowledge to connect with a community resource agency. She might contact the institution through which she received her training and seek support from a trusted professor. Several groups emphasized the importance of advocating for the children's physical and emotional safety as the foundation of Joy's responsibilities. While respondents acknowledged how difficult it would be to face the consequences of calling the regulatory agency, they felt that if the situation remained unresolved, then Joy needed someone with authority to make a final determination of what constituted a positive emotional and physical environment for the children.
Respondents expressed great concern over Joy's experiences and the fact that she was in an environment that was out of her control. They spoke about the dynamics of power that occur when early childhood educators feel unsupported in their work and the tendency for individuals to blame themselves for the situation. One group mentioned that teachers are the greatest resource in the classroom and stressed how important it is for them be able to bring their whole, healthy selves to their work. Respondents pointed out that teachers who experience satisfaction in the workplace are better able to nurture the development of others. One way that Joy could evaluate her satisfaction would be to write a journal about her experiences. Engaging in intentional reflective practice would help Joy recognize the patterns in her experiences of success and concern at this program.
As early childhood educators, our ethical responsibility to the children may exceed our ethical responsibility to the school and even to ourselves. Joy's unhappiness and stress make it difficult for her to look at the dilemma objectively in determining both what is best for the children and what is best for herself. This is not a surprising reaction. Research reports that early childhood educators often sacrifice their own well-being to serve the children in their care (Osgood 2010; Anderson 2014). When we fail to care for ourselves, we increase our stress and decrease our resiliency. This makes us vulnerable and compromises our ability to best care for children. Mindfulness, reflective practice, and paying attention to our work require a strong, resilient self.
This scenario was particularly difficult to navigate because of the tension between the good of the classroom and school community and the teacher's well-being. It raises an important issue—at what point does our ethical responsibility to children, families, and our programs stop and our responsibility to ourselves become a priority?
I would urge NAEYC to consider expanding the Code of Ethical Conduct to include a section on teacher well-being that outlines the responsibility early childhood educators have to themselves to bring their most resilient, professional selves to their work in early childhood settings.
---
Photo © iStock
Stephanie Feeney
Stephanie Feeney, PhD, is professor emerita of education at the University of Hawaii at Manoa. She is coauthor of NAEYC's "Code of Ethical Conduct" and NAEYC's books about professional ethics. She participated in the development of supplements to the code for adult educators and program administrators and has written extensively about ethics in early care and education. She is the author of numerous articles and books, including Professionalism in Early Childhood Education: Doing Our best for Young Children and coauthor of Who Am I in the Lives of Children?  [email protected]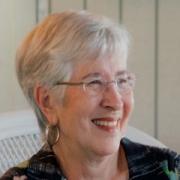 Nancy K. Freeman
Nancy K. Freeman, PhD, is professor emerita of education at the University of South Carolina in Columbia, where she was a member of the early childhood faculty. She has served as president of NAECTE and was a member of its board for many years. Nancy has written extensively on professional ethics since the 1990s, and has been involved in the Code's revisions and in the development of its Supplements for Program Administrators and Adult Educators.  [email protected]