Focus on Ethics: "Make Sure My Child Drinks Her Milk!" —The Response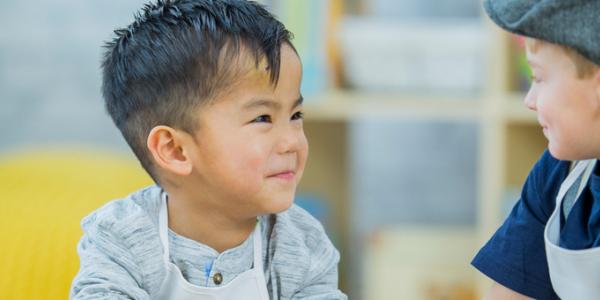 You are here
Eva Moravcik, Stephanie Feeney, Nancy K. Freeman
The Situation—"Make Sure My Child Drinks Her Milk"

Jane, a petite just-turned-3-year-old is new in Kristen's class. Her father brings her to school each day at breakfast time.
As required by licensing and the USDA food program, the school serves milk each day at breakfast and lunch. Like a number of children in her class, Jane refuses milk and drinks water instead. Kristen allows children to make this choice. One day Jane's father tells Kristen that he and his wife do not want her to allow Jane to drink water until she has drunk at least a full cup of milk. Kristen assures them that she will encourage Jane to drink her milk.
At the next meal, Kristen tells Jane that her family wants her to drink milk so she'll be healthy and grow strong. Jane sobs uncontrollably. Kristen comforts her and allows her to drink water. She tells Jane she will talk to Jane's father about letting her drink water. Jane's eyes grow wide and she sobs even harder, saying, "Don't tell Daddy! Don't tell Daddy!"
What do you think a good early childhood educator should do? Should Kristen honor the wishes of the family or allow Jane to continue to drink water instead of milk? How could Kristen use the NAEYC Code to guide her thinking and decision making in this situation?
---
Early childhood educators encounter many ethical issues in the course of their daily work with children and families. Focus on Ethics presents such an issue and asks readers to determine how an early childhood educator might best respond to it. We are grateful for the input from the field that we received about this case. We want to thank two groups in particular: students in The Professional in Early Education and Family Studies course at Portland Community College and a very engaged group of participants at our ethics session at NAEYC's 2016 National Institute for Early Childhood Professional Development in June. And we thank Karen VanderVen, professor emerita at the University of Pittsburgh, for her thoughtful response as well. The ethical questions raised by this issue led to rich and productive deliberation.
The process for resolving the issue

We will use the same steps for systematically applying the NAEYC Code of Ethical Conduct that we have employed in previous Focus on Ethics columns.
1. Identify the problem and determine whether it involves ethics.
When you encounter a situation that appears to have a moral dimension, the first thing to do is to determine whether it involves ethics (that is, determine whether the terms right and wrong or fair and unfair can be applied). This situation involves ethics because Kristen must decide the right course of action.
2. Identify the stakeholders affected by the situation.
The issue concerns Jane's needs and Jane's family's wishes. It is clear that in this situation, Kristen has conflicting ethical obligations to different stakeholders (those with an interest in an ethical situation). These obligations are primarily to the following stakeholders:
›› Jane—Kristen has a responsibility to provide for Jane's physical needs (to have a drink with her meals) and her social and emotional needs (to have a reasonable measure of autonomy).
›› Jane's family—Kristen has a responsibility to honor the family's values and beliefs and their right to make decisions affecting their child.
To a lesser extent Kristen also has obligations to
›› Her employer—Complying with this request would violate program policy and philosophy, both of which are based on knowledge of child development and best practices in early childhood education.
›› Community and society, as represented by USDA—Kristen and the program have an obligation to follow USDA regulations that require that drinking water be offered and available to children upon their request throughout the day.
How Kristen responds depends on whether she decides the situation involves an ethical responsibility or an ethical dilemma.
Is it an ethical responsibility or an ethical dilemma?

Ethical responsibilities are mandates that are clearly spelled out in the NAEYC Code of Ethical Conduct. They describe how early childhood educators are required to act—what they must do and must not do. But even well-meaning and conscientious early childhood educators like Kristen may sometimes be tempted to do what is easiest or what will please others instead of honoring these responsibilities.
It is important to remember that when you encounter a situation that involves an ethical responsibility, you must follow the Code's clear direction. The most important responsibility spelled out in the NAEYC Code is Principle 1.1: 
P-1.1—Above all, we shall not harm children. We shall not participate in practices that are emotionally damaging, physically harmful, disrespectful, degrading, dangerous, exploitative, or intimidating to children. This principle has precedence over all others in this Code.
Kristen realizes that it is essential to ensure that Jane—and all the children—have access to drinking water throughout the day. This is an ethical responsibility because preventing children from drinking water could cause physical harm. She agrees with the program and USDA policies that say that while she should encourage children to try foods, she should never force, coax, or bribe children to eat. She believes that it would be wrong to force any child to drink milk because it would be disrespectful to the child and might cause emotional harm. To do so would be a violation of her ethical responsibilities (P-1.1). But Kristen also wants to honor family requests (Ideal 2.6): 
I-2.6—To acknowledge families' childrearing values and their right to make decisions for their children.
Kristen asks herself, "Would it harm Jane to drink a glass of milk at breakfast if she doesn't want to? Would it be unethical to insist that
she drink milk before she drinks water?" After reading and reflecting on the Code (and talking with her coworkers), Kristen decides she has a responsibility: she cannot deny children water; she cannot force them to drink or eat anything. She will offer Jane milk at breakfast but will allow her to drink just the water if that is Jane's choice.
This reflection leads Kristen to feel confident that the Code will back her up. She plans to use it to explain to Jane's father why she has made this decision.
3. Brainstorm possible resolutions.
Though they questioned whether or not it was an ethical dilemma, those who worked on this case agreed that Kristen has an ethical responsibility—and a problem. Though they agreed that water could not be denied to Jane and that she could not be forced to drink milk, they made a number of suggestions for managing the problem in ways that acknowledged the family's wishes. In other words, they sought to employ ethical finesse.
4. Consider ethical finesse.
As readers of previous columns know, ethical finesse means finding a way to meet the needs of everyone involved—typically without having to make a difficult decision. But Kristen—and those who worked on this case—decided she had to decline the father's request. And they suggested a number of things that Kristen could do to better understand the situation and engage the family in mutual problem solving.
›› Get more information. First and foremost, those who worked on the case wanted Kristen to get more information. They wanted to acknowledge the family and find out what lay behind the father's concern (nutrition? financial need that prevented them from offering Jane milk at home? cultural expectations?). They also wanted to know what lay at the root of Jane's dislike of milk (a bad experience? a hidden allergy?) and her apparent fear of her father.
›› Encourage Jane. Like all good early childhood educators, respondents had many practical ideas. They suggested flavoring Jane's milk or offering milk in alternate forms (smoothies, yogurt, cheese). They suggested making a plan with the family for increasing Jane's acceptance of milk at home and
at school.
›› Share Information. Our respondents were strongly in favor of giving the family more information. They suggested sharing research on the importance of providing children adequate hydration, on alternatives to milk, and on nutrition in general. They suggested bringing in a nutritionist to talk to families. They wanted Kristen to explain why teachers cannot force children to eat anything and why they cannot ever deny water to a child. They wanted the family to understand Kristen's obligations as a teacher in a USDA-participating program and as an early childhood educator. They suggested that Kristen invite Jane's family to observe a mealtime to see that other children prefer water over milk and to better understand how teachers encourage children to try diverse foods.
5. Look for guidance in the NAEYC Code
Unlike cases presented in many previous Focus on Ethics columns, this situation involved an ethical responsibility rather than an ethical dilemma. Kristen's response is well supported by the NAEYC Code of Ethical Conduct. However, because it involved a child, a family, program policy, and an outside agency, it focuses our attention on a number of ethical issues for which the code offers guidance.
Core values

Ethical ideals and principles in early childhood education rest on the base of core values identified by the field. In this case, the core values that are most salient are our commitments to
Base our work on knowledge of how children develop and learn
Respect diversity in children, families, and colleagues
Recognize that children and adults achieve their full potential in the context of relationships that are based on trust and respect
Ideals and principles

The Code sets forth a framework of professional responsibilities that include ideals and principles. As previously stated, Principle 1.1 ("Above all, we shall not harm children") applies in this case. Since P-1.1 has precedence over all others in the Code, Kristen's course of action (to allow Jane to drink water and not force her to drink milk) is clearly required. However, respondents saw that other ideals and principles were involved. They recognized that the case involved ideals that reflect our aspirations for exemplary practice, which include the following:
I-1.2—To base program practices upon current knowledge and research in the field of early childhood education, child development, and related disciplines, as well as on particular knowledge of each child.
I-1.4—To appreciate the vulnerability of children and their dependence on adults.
I-1.5—To create and maintain safe and healthy settings that foster children's social, emotional, cognitive, and physical development and that respect their dignity and their contributions.
I-2.2—To develop relationships of mutual trust and create partnerships with the families we serve.
I-2.4—To listen to families, acknowledge and build upon their strengths and competencies, and learn from families as we support them in their task of nurturing children.
I-2.5—To respect the dignity and preferences of each family and to make an effort to learn about its structure, culture, language, and beliefs to ensure a culturally consistent environment for all children and families.
I-2.6—To acknowledge families' childrearing values and their right to make decisions for their children.
I-2.8—To help family members enhance their understanding of their children, as staff are enhancing their understanding of each child through communications with families, and support family members in the continuing development of their skills as parents.
And respondents noted that the case involved additional principles outlining practices that are required, prohibited, or permitted. These include
P-1.8—We shall be familiar with the risk factors for and symptoms of child abuse and neglect, including physical, sexual, verbal, and emotional abuse and physical, emotional, educational, and medical neglect. We shall know and follow state laws and community procedures that protect children against abuse and neglect.
P-1.4—We shall use two-way communications to involve all those with relevant knowledge (including families and staff) in decisions concerning a child, as appropriate, ensuring confidentiality of sensitive information.
P-2.2—We shall inform families of program philosophy, policies, curriculum, assessment system, cultural practices, and personnel qualifications, and explain why we teach as we do—which should be in accordance with our ethical responsibilities to children.
P-2.4—We shall ensure that the family is involved in significant decisions affecting their child.
P-2.5—We shall make every effort to communicate effectively with all families in a language that they understand. We shall use community resources for translation
and interpretation when we do not have sufficient resources in our own programs.
6. Identify the most ethically defensible course of action.
Along with the consensus reached by those who reviewed this case, we agree that Kristen's primary obligation is to Jane—the situation's most vulnerable stakeholder—and to her well- being. All of those who worked on this case thought that, based on Principle 1.1, Kristen would be justified in refusing to honor Jane's family's request.
Our respondents recognized that the Code guides Kristen in many other actions: listening to the family; sharing information; acknowledging the family's concerns, values, and preferences; observing Jane for signs of emotional abuse; and being proactive in sharing program philosophy and policies. They pointed out the importance of communication, understanding the family's concern and goals, and building a positive teacher–family relationship. When skilled teachers build strong relationships with families, they are able to stand firm on ethical responsibilities without damaging the relationship. Respondents suggested that Kristen talk to the family to gain more understanding, using wording like "Tell me why you are concerned about Jane drinking milk," "Does Jane drink milk at home?," "What happens at mealtimes at home when milk is offered?," "Are there other dairy products that Jane will eat?," and "I'm happy to encourage Jane to drink milk, but I'm not allowed to prevent children from drinking water. I'll let you know what happens as I try some new ways to encourage her."
Reflection on the case

This issue might be similar to a situation you have faced when working with young children and their families. We know that early childhood professionals are sometimes asked by family members to do things that they feel conflict with their professional knowledge. We know that forcing children to eat or drink can have negative consequences in terms of lifetime eating habits. We also know that access to drinking water is a basic necessity.
In Jane's case, we must give priority to our ethical responsibilities to the child. However, we need to be aware of our obligations to the family. This scenario is a good example of how having a clear understanding of your ethical responsibilities can help you know what to do and can support your actions when situations like this emerge.
Could this issue have been avoided? It might have been avoided had there been a statement in a family handbook making it clear that the program makes drinking water available throughout the day and never forces children to eat or drink anything. Additionally it underscores the importance of building and maintaining good relationships and good communication with families—something effective early childhood educators understand and do.
---
Resource

Benjamin, S.E., ed. 2012. Making Food Healthy and Safe for Children: How to Meet the "Caring for Our Children: National Health and Safety Performance Standards"; Guidelines for Early Care and Education Programs. 2nd ed. Chapel Hill: The National Training Institute for Child Care Health Consultants, Department of Maternal and Child Health, University of North Carolina.
Eva Moravcik
Eva Moravcik is professor of early childhood education at Honolulu Community College and the site coordinator of the Leeward Community College Children's Center in Pearl City, Hawaii. She is coauthor of Who Am I in the Lives of Children? (with Stephanie Feeney and Sherry Nolte) and Meaningful Curriculum for Young Children (with Sherry Nolte). [email protected]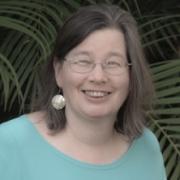 Stephanie Feeney
Stephanie Feeney, PhD, is professor emerita of education at the University of Hawaii at Manoa. She is coauthor of NAEYC's "Code of Ethical Conduct" and NAEYC's books about professional ethics. She participated in the development of supplements to the code for adult educators and program administrators and has written extensively about ethics in early care and education. She is the author of numerous articles and books, including Professionalism in Early Childhood Education: Doing Our best for Young Children and coauthor of Who Am I in the Lives of Children?  [email protected]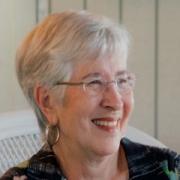 Nancy K. Freeman
Nancy K. Freeman, PhD, is professor emerita of education at the University of South Carolina in Columbia, where she was a member of the early childhood faculty. She has served as president of NAECTE and was a member of its board for many years. Nancy has written extensively on professional ethics since the 1990s, and has been involved in the Code's revisions and in the development of its Supplements for Program Administrators and Adult Educators.  [email protected]