From Our President. Aha! Advocacy Moment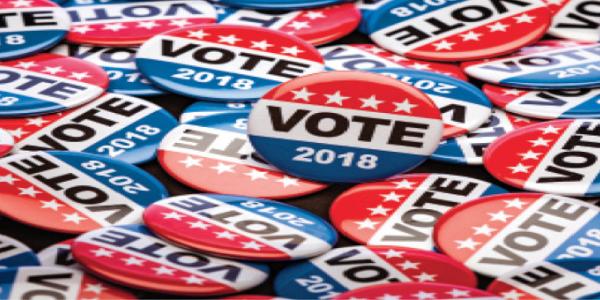 You are here
Have you ever wondered who made the decisions about a policy or regulation that you had to follow? Did you wonder what evidence or research helped inform those decisions? Or what experiences that group had working in classrooms, collecting intake paperwork for families, determining what classes would be required for a degree in early childhood education or what the standards for high-quality early education would look like? Have you thought about all of the key decision makers who have an impact on a child's early education and development? And considered what they need to know and who should help them understand the consequences of those decisions?
When I was starting out as a new director, I asked these questions often. I became much more aware of licensing regulations, ensuring opportunities for professional development, and maintaining full enrollment—especially understanding funding streams, eligibility requirements, and how the job status of the parents affects a child's chance of getting into a program. I had so much to learn.
One of my aha moments came as I was considering how to support a particular child, whom I will call James. James was born on September 2, and the kindergarten cutoff date was September 1. He was in a state-funded slot for 3- and 4-year olds; James would soon turn 5 and lose the funding. He was being raised by his grandparents after his mom had died earlier that year. His grandparents both had worked for the state and now were retired. If he did not stay in our program, it would be tough for them to find another place for James to go and even tougher to afford it.
I learned all about the financing system and how to advocate for policies that were child focused.
Our program had a contract with the state for subsidies and accepted vouchers and private payment. When I called the state to ask for guidance on extending James's funding, the person on the other end of the phone asked, "What is the service need?" I said, "The service need is that we have to continue to support this child in our program. James has had a tough year, and we have seen some incredible progress and want that to continue for him."
I was expecting to receive some helpful information about what I could do. As it turned out, my explanation of a service need did not fit any of the boxes on the checklist for state funding eligibility. I could not believe it! I wondered who had made these rules and what I could do about them. The first thing we did was cobble together enough private funding to support James in our program for the year. Then, I set out to learn all I could about the financing system and how to advocate for policies that were more child focused regarding services and funding.
I have had many more aha moments since then. I am sure you have had some too.
As early childhood leaders, we are committed to reflection and transparency. We celebrate our collective successes—and equally important, we acknowledge our gaps and growth opportunities. We have a strong history of leading complex conversations and implementing innovative solutions. Now, it is our time to use all that we know to take action and be the advocates that children, families, and educators need.
While it is important to think about all the decision makers whose decisions affect children, over the next few months we have a chance to focus on our elected officials at the federal, state, and local levels. Election Day is Tuesday, November 6, 2018. With thousands of people running for seats that range from school boards to the US Congress, we have many opportunities to elevate the importance of early childhood education and educators. NAEYC's America for Early Ed initiative (to learn more, visit www.americaforearlyed.org/) and its Our Votes, Their Futures campaign (see www.americaforearlyed.org/take-action/our-votes) are here to help you become part of a unified, powerful voice working to deliver on the promise of high-quality early learning for all children, with everything you need to stand up, reach out, cast your vote, and make a difference.
Make sure candidates know that we stand for investing in early childhood education.
Do your homework: you need to know what offices are up for election, who the candidates are, and what they are saying about early childhood education. Reach out to the candidates. Ask questions. Share local data and the effects of funding increases and decreases. Tell your personal story. Create ways for parents to share their hopes and dreams for their children. Attend candidate forums and town halls. Work with other leaders and advocates in your state. Become the go-to resource in your community—candidates and policy makers need your expertise. Monitor candidate websites, platforms, and literature. Register to vote. Help other people register to vote. VOTE!
If not us, then who will do it? This is our time to make sure candidates on both sides of the aisle know that we stand for expanding opportunity, supporting excellence, and investing in early childhood education—and we are here to make sure they stand for that, too.
---
Photographs:  © Getty Images
Amy O'Leary
Amy O'Leary serves as President of the NAEYC Governing Board.