De nuestra presidenta. Momento ¡ajá! de abogacía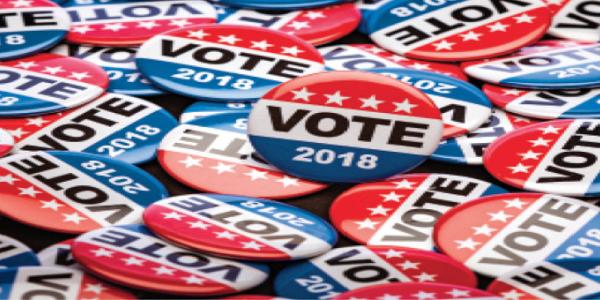 You are here
¿Se ha preguntado alguna vez quiénes tomaban las decisiones acerca de una política o regla que usted tenía que seguir? ¿Se preguntó qué evidencia o investigación ayudó a informar aquellas decisiones? ¿O cuáles experiencias tenían aquel grupo con trabajar en salones de clases, recoger el papeleo de admisión para familias, determinar cuáles clases se requerirán para un título en la educación infantil, o cómo serían los estándares de la educación infantil de calidad superior? ¿Ha pensado en todas las personas que toman las decisiones clave que tienen un impacto en la educación y el desarrollo de los niños pequeños? ¿Y considerado qué deben saber y quiénes deberían ayudarlos a comprender las consecuencias de sus decisiones?
Durante mi periodo inicial como directora, yo hacía estas preguntas con frecuencia. Me hice mucho más consciente de los reglamentos de licenciamiento, de garantizar oportunidades de desarrollo profesional y de mantener una inscripción máxima—y especialmente de comprender las vías de financiación, los requisitos de elegibilidad y el efecto del estado laboral de los padres y madres en la posibilidad que tienen los niños de estar inscritos en un programa. Tenía muchísimo que aprender.
Uno de mis momentos ajá llegó mientras consideraba cómo apoyar a cierto niño, a quien le daré el nombre de James. James nació el 2 de septiembre y la fecha límite para el kindergarten era el 1 de septiembre. El niño ocupaba un lugar financiado por el estado para niños de 3 y 4 años; James iba a cumplir los 5 años muy pronto y perdería la financiación. Lo criaban sus abuelos ya que su mamá había muerto ese año. Sus abuelos habían trabajado para el estado y ya estaban jubilados. Si James no se quedaba en nuestro programa, les sería difícil hallar otro lugar para él y aún más difícil pagarlo.
Nuestro programa tenía un contrato con el estado para subsidios y aceptaba tanto bonos escolares como pagos privados. Cuando llamé al estado para pedir consejos sobre extender la financiación para James, la persona al otro lado de la línea preguntó: "¿Qué necesidad de servicio tiene?". Yo contesté: "La necesidad de servicio es que tenemos que seguir apoyando a este niño en nuestro programa. James ha vivido un año muy difícil y queremos que siga el progreso increíble que hemos visto en él".
Esperaba recibir información útil acerca de lo que podía hacer. Resultó que mi explicación de la necesidad de servicio no correspondía con ninguna de las cajitas en la lista de control de la elegibilidad para fondos estatales. ¡No lo podía creer! Me preguntaba quiénes habían creado estas reglas y qué podía hacer yo al respecto. Lo primero que hicimos era improvisar para reunir los fondos privados suficientes como para financiar el lugar de James en nuestro programa todo el año. Luego me puse a aprender todo lo que podía sobre el sistema de financiación y cómo abogar por políticas relacionadas con servicios y fondos que serían más enfocadas en los niños.
He tenido muchos momentos ajá más desde entonces. Estoy segura de que usted ha tenido algunos también.
Como líderes en el campo de la primera infancia, estamos comprometidos con la reflexión y la transparencia. Celebramos nuestros éxitos colectivos; igualmente importante, reconocemos nuestras deficiencias y oportunidades de crecer. Tenemos una historia sólida de liderar conversaciones complejas e implementar soluciones innovadoras. Ha llegado nuestro momento de usar todo lo que sabemos para actuar y ser los defensores que necesitan los niños, las familias y los educadores.
Aunque es importante pensar en todos los que toman decisiones que afectan a niños, tenemos la oportunidad durante los próximos meses de focalizar en nuestros funcionarios elegidos a los niveles federal, estatal y local. El Día de Elecciones es el martes 6 de noviembre de 2018. Debido a los miles de personas que se están postulando para escaños que varían desde comités escolares hasta el Congreso de los Estados Unidos, tenemos muchas oportunidades de elevar la importancia de la educación infantil y sus educadores. La iniciativa America for Early Ed (América para la Educación Infantil) de NAEYC (para aprender más, visite www.americaforearlyed.org/) y nuestra campaña Our Votes, Their Futures (Nuestros Votos, Sus Futuros) (vea www.americaforearlyed.org/take-action/our-votes) están aquí para ayudar a usted a integrar una voz unificada y poderosa que trabaja para cumplir la promesa de aprendizaje infantil de calidad superior para todos los niños, con todo lo que necesita usted para levantarse, extender sus contactos, votar y marcar una diferencia.
Haga su tarea: es necesario que sepa usted cuáles puestos están abiertos a elegirse, quiénes son los candidatos y qué están diciendo sobre la educación de los niños pequeños. Contacte a los candidatos. Haga preguntas. Comparta datos locales y los efectos de aumentos y reducciones de fondos. Cuente su historia personal. Cree maneras de que los padres y madres puedan comunicar las esperanzas y sueños que tienen para sus hijos. Asista a foros de candidatos y reuniones para funcionarios y el público. Colabore con otros líderes y defensores de su estado. Hágase el recurso de referencia en su comunidad, ya que los candidatos y legisladores necesitan la pericia de usted. Monitorice los sitios web, las plataformas y la literatura de los candidatos. Inscríbase para votar. Ayude a otros a inscribirse para votar. ¡VOTE!
Si no nosotros, ¿quiénes lo harán? Nos toca a nosotros ahora asegurarnos de que los candidatos de ambos lados del pasillo sepan que representamos la expansión de oportunidades, el apoyo para la excelencia y la inversión en la educación infantil—y que estamos aquí para asegurarnos de que ellos representen lo mismo.
---
Fotografía: © Getty Images
Amy O'Leary
Amy O'Leary serves as President of the NAEYC Governing Board.