De nuestra presidenta. Las trayectorias que conducen a la profesión: Garantizar que las mujeres de color cumplan su sueño de una educación superior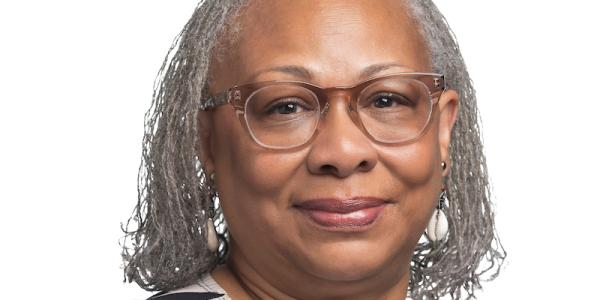 You are here
En 2020, la interpelación lanzada al sector por la Dra. Aisha Ray de analizar "la blanquitud y la racialización arraigadas en los programas de formación docente de ECE como factores particulares en el desarrollo, la práctica, la pedagogía, [en] la enseñanza infantil" presentó un verdadero reto.
La Dra. Ray es Profesora Emérita de Desarrollo Infantil en el Erikson Institute e Investigadora Distinguida de BUILD Initiative. Ha trabajado en las áreas de desarrollo infantil y educación inicial durante 50 años. La conocía desde hace tiempo; la había escuchado en conferencias y había leído sus artículos. Pero nos conocimos personalmente en 2014 cuando ambas integramos el Comité de nominaciones para la Junta Directiva de NAEYC. Con un plato de mariscos de por medio, entablamos una gran charla y nos hicimos amigas de inmediato.
En los últimos meses, con Aisha hemos conversado sobre las trayectorias que han emprendido los profesionales de color dedicados a la primera infancia, en particular, los hombres y mujeres de raza negra, para ejercer en el ámbito de la educación de la primera infancia. Resulta curioso que ambas encaramos nuestras trayectorias académicas, si bien diferentes, con la modalidad tradicional de "estudiar por tramos" que experimentan muchas mujeres negras y otras mujeres de color.
En publicaciones e iniciativas recientes, se enfatiza lo que se sabe desde hace tiempo: Pese a la importancia del trabajo que realizan con los niños y las familias, los educadores de la primera infancia en todo los Estados Unidos están penosamente mal pagados (y remunerados). Los educadores de color, sobre todo los de raza negra y latina, reciben los salarios más bajos del sector. Los prejuicios y obstáculos del sistema no solo fomentan estas inequidades, sino que las perpetúan. Esto se ve en los ámbitos donde suelen trabajar los educadores de color (entornos no patrocinados por escuelas) y las personas con quienes trabajan (bebés y niños pequeños); estos son puestos que generalmente reciben sueldos mucho más bajos.
Pero eso es solo parte de la historia. Según el número de enero de 2021 de Urban Wire, el blog del Urban Institute, los programas a los concurren niños en edad preescolar o que están patrocinados por escuelas suelen tener requisitos de títulos y credenciales a los que muchas personas de color no pueden acceder "porque no tienen las oportunidades educativas y el acceso a los mismos niveles de apoyos de desarrollo profesional".
El camino que he recorrido en mi formación lleva 32 años, casi el mismo tiempo que llevo como profesional en el sector. Algunas personas dirían que es un buen ejemplo de toda una vida de aprendizaje; pero, para mí, se trató del camino no tradicional que tomé como una madre que trabaja: Prácticas en cuidado infantil en 1975; título de asociada en Educación de la primera infancia en 1981; Licenciatura en Fundamentos culturales de la educación en 2001; Maestría en Fundamentos culturales de la educación en 2004; Maestría en Liderazgo Educativo en 2007. Durante toda mi vida de estudiante, con frecuencia, mis compañeros de clase eran mucho más jóvenes que yo.
Las mujeres de color, y algunos hombres también, suelen recorrer la misma trayectoria académica no tradicional que hice yo: estudiar una asignatura por vez, generalmente por la noche o los fines de semana, al mismo tiempo que trabajaba en el sector de la educación de la primera infancia y criaba a nuestros hijos. Pasaron seis años entre mi certificación de prácticas y mi título de asociada; y 20 años entre mi título de asociada y mi licenciatura. Muchos de los obstáculos con los que me encontré tuvieron que ver con la falta de acuerdos de equivalencias entre los centros de formación superior comunitarios y las universidades en Milwaukee en ese momento, si bien contaba con el apoyo de referentes de la educación inicial como Dom Gullo, Chris Maxwell y Chip Donahue. Cuando mis hijos crecieron e ingresaron en la universidad o comenzaron su carrera profesional, obtuve mis últimos dos títulos, con seis años entre cada uno, mientras seguía trabajando a tiempo completo.
El abordaje de las inequidades presentes en los programas de formación de los educadores de la primera infancia requerirá la coordinación de esfuerzos. Como lo expresó Linda Hassan Anderson, directora de programas del Centro para la Equidad y la Inclusión: "Soy una mujer negra con un título, y mis experiencias han moderado el optimismo alentado por mis padres sobre las puertas que se abrirían para las personas de color que accedieran a la educación superior". Y agrega: "Mis títulos académicos no evitaron que me enfrente a la tríada del racismo, el clasismo y el sexismo. En consecuencia, me preocupan los límites de las estrategias descoordinadas cuando se trata de estas cuestiones".
A nivel nacional, NAEYC promueve el ideal de profesionalizar el sector de la educación de la primera infancia. Me inspira el trabajo fundacional de la iniciativa el Poder de la Profesión y tengo esperanzas de futuro con el Marco unificador para la profesión de la educación de la primera infancia. Al momento de escribir esta columna, nos encontramos abogando por las disposiciones sobre la educación de la primera infancia incluidas en la legislación Build Back Better (Reconstruir mejor). ¿Cómo les resultará esto a las mujeres que están empezando su carrera profesional? ¿Cómo creamos trayectorias académicas para una enseñanza de calidad para los programas en los que la mayoría del personal posiblemente no tenga una licenciatura? ¿Cómo eliminaremos las diferencias raciales en el salario y la remuneración que existen en nuestro sector? ¿Y cómo abordamos estas cuestiones para cubrir la urgente necesidad de maestros de educación de la primera infancia que tienen muchos, sino todos, los programas en este momento?
Con la infraestructura y los apoyos firmes y constantes que impulsa NAEYC, tenemos la oportunidad de abordar estas preguntas y problemas de larga data. No deberían pasar 32 años para que los educadores de color puedan cumplir sus sueños de una educación superior.
Saludos.
Ann
Observación: Las citas de 2020 están sacadas de la serie Moving Beyond False Choices for Early Childhood Educators, que puede encontrarse en newamerica.org/education-policy/early-elementary-education-policy/moving-beyond-false-choices-early-childhood-educators.
---
Copyright © 2022 by the National Association for the Education of Young Children. See Permissions and Reprints online at NAEYC.org/resources/permissions.
Ann McClain Terrell
Current president of NAEYC (National Association for the Education of Young Children)