De nuestra presidenta: Dar un lugar central a las voces de los niños y los educadores de la primera infancia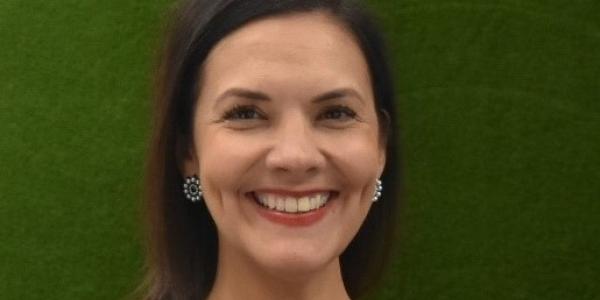 You are here
Cuando yo era pequeña, las voces de los niños eran el centro de la vida familiar. Los pensamientos, sentimientos y preguntas de los niños llenaban nuestra casa y nuestras interacciones cotidianas. Recuerdo que, de niña, mi voz y mi punto de vista eran respetados. Cuando tenía 6 años, mi madre nos dijo a mis hermanas y a mí que podíamos preguntarle lo que quisiéramos; no había temas ni preguntas que no pudiéramos tocar, y así era como iban a ser siempre las cosas en nuestra familia. Era algo liberador saber que me empoderaban y me alentaban a usar mi voz, a buscar claridad y satisfacer mi curiosidad. Experiencias como esta tuvieron un efecto inconmensurable en mi desarrollo y educación y dejaron una huella indeleble en mi trabajo profesional y en la crianza de mis hijos. Ahora, las voces de mis hijos son el centro de nuestra propia familia.
Darles lugar a las voces de los niños es un compromiso para NAEYC y para los dedicados educadores de la primera infancia como ustedes. Los centros de educación inicial receptivos y eficaces garantizan que se escuche y se valore a todos los niños. Alimentan un sentimiento de pertenencia y reconocen y fomentan sistemáticamente la diversidad de identidades y de puntos de vista. De hecho, la educación de la primera infancia es más eficaz cuando las herramientas y entornos de enseñanza y las prácticas pedagógicas respetan y apoyan las características únicas de cada niño, sus necesidades de aprendizaje y sus contextos sociales y culturales.
Escuchar a los niños y respetar sus voces y puntos de vista se vincula con su capacidad de iniciativa, tal como se describe en la declaración de posición de NAEYC sobre las prácticas apropiadas al desarrollo. "Deben contemplarse numerosas posibilidades para las iniciativas de los niños—es decir, la capacidad de hacer elecciones, y actuar en consecuencia, sobre qué actividades emprenderán y cómo proseguirán—y no solo incluirlas como recompensa después de que hayan completado otras tareas u ofrecérselas solo a los alumnos que se destacan." Respetar la capacidad de iniciativa de los niños depende de una planificación, una enseñanza y una evaluación intencionadas: las voces y las identidades de los niños son fundamentales para comprender y tomar estas decisiones.
Es mucho lo que está en juego: cada niño merece ser escuchado y apoyado; y cada familia merece tener acceso a una atención y una educación de calidad para sus hijos. Debido al papel fundamental que tienen en el fomento del aprendizaje y el desarrollo de los niños, también es mucho lo que está en juego para los educadores de la primera infancia. Merecen que su voz ocupe un lugar central en las políticas y decisiones que afectan a su trabajo profesional y a su identidad. Me di cuenta de esto hace años, cuando empecé mis estudios de posgrado en el Instituto Erikson. También es una de las principales razones por las que me aboqué—y lo sigo haciendo—a la defensa de los educadores y de los niños y familias con los que trabajan, sobre todo, los marginados por su raza, cultura y otros aspectos de su identidad.
Los educadores son actores esenciales para la misión, los valores y el trabajo diario de NAEYC; por lo tanto, NAEYC se compromete a dar un lugar central a las voces de los educadores a través de iniciativas de políticas y de defensa, publicaciones y eventos, acreditación de programas y mucho más. Recientemente, en la Conferencia Anual celebrada en Washington, DC, NAEYC recogió firmas y cartas de los más de 6000 asistentes, que enviaron sus mensajes a los funcionarios con la etiqueta #savechildcare (salvemos los centros de cuidado infantil).
Los necesitamos y los valoramos, a ustedes y a su trabajo. Los invito a hacer oír su voz y las voces de los niños y las familias con las que trabajan. Aquí tienen algunas formas de comenzar o continuar el camino de la defensa de la primera infancia a través NAEYC y de otras posibilidades:
Conéctese con su organización afiliada de NAEYC. Las organizaciones afiliadas constituyen una red vital de profesionales de la primera infancia dedicados, entre otras actividades, a las tareas de promoción en el ámbito local y estatal.
Esté atento a las iniciativas y eventos de promoción en el ámbito local y nacional, como el Foro de Políticas Públicas de NAEYC, que se celebra en febrero de cada año. Observar el compromiso de los demás con las tareas de promoción puede ser inspirador e informativo, y generar ideas para sus propias metas de promoción y medidas de acción.
Reflexione sobre su historia personal y profesional y documéntela. Un momento memorable de su vida profesional puede demostrar la labor esencial que realizan los educadores de la primera infancia. Al contar su experiencia, puede mostrar el contexto único en el que usted contribuye al aprendizaje y el crecimiento de los niños, y puede poner de relieve los recursos necesarios para realizar esa importante labor.
Cuénteles su historia a otros educadores y a los funcionarios. Escuchar directamente a los votantes—tanto de forma individual como colectiva—sobre las situaciones reales a las que se enfrentan, sus éxitos y sus retos impulsará a los funcionarios a actuar. Su voz y su historia permanecerán con ellos cuando deban tomar decisiones políticas. Empiece por ponerse en contacto con los representantes locales y estatales por correo electrónico, en línea, por teléfono, durante una reunión virtual o un acto presencial.
NAEYC reconoce y respeta su perspectiva y su voz, y no veo la hora de unirme a usted y al resto de la organización para seguir dándole un lugar central a las voces de los educadores y de los niños en el trabajo que hacemos.
---
Copyright © 2023 by the National Association for the Education of Young Children. See Permissions and Reprints online at NAEYC.org/resources/permissions.
Natalie Vega O'Neil
Natalie Vega O'Neil is president of the National Association for the Education of Young Children.