De nuestra presidenta. Cuando los desafíos y el cambio son una bendición: Reflexiones acerca de los últimos dos años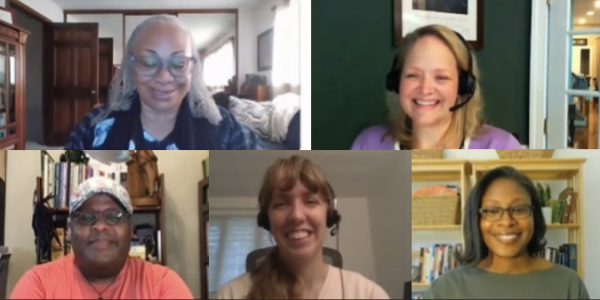 You are here
Estimada familia de NAEYC:
¡Es difícil creer que esta sea mi última columna como su presidenta! Los últimos dos años han sido muy especiales para mí; un maravilloso broche de oro para mi carrera en la educación de la primera infancia. Tener un papel de liderazgo en esta organización durante esta época sin precedentes ha sido tanto un reto como una recompensa. Participar en las decisiones sobre la dotación de personal y presupuestos, las difíciles decisiones sobre las conferencias presenciales o virtuales, y la venta del edificio durante esta pandemia de COVID-19 no han sido tarea fácil. Sin embargo, ha habido buenos momentos y también, crecimiento. La grabación de las sesiones y los comentarios para nuestras conferencias virtuales, institutos, cumbres, foros y reuniones me ha dado la posibilidad de aprender cosas nuevas y de empezar a sentirme más cómoda frente a la cámara.
En mis columnas Young Children De nuestra presidenta, he establecido relaciones con el contenido de la revista contando historias de mis experiencias personales. En estas historias, les he presentado a algunos de mis colegas, mentores, alumnos, antiguos miembros del personal y familiares. He contado historias de mi trayectoria como educadora de la primera infancia. Estos escritos han provocado incluso que uno de mis colegas dijera que leer mi columna era como estar conversando conmigo. Por lo tanto, creo que durante estos dos últimos años he sido una especie de griot. Un griot es un narrador de historias en las culturas de África Occidental.
Mi deseo es que al compartir esta información sobre mí, ustedes hayan visto que, en el fondo, soy una practicante de corazón. Contar historias es una herramienta poderosa para los defensores de la primera infancia. Al contar nuestras historias, les ponemos un toque humano y un rostro a los datos. Hacemos que la información sea real para aquellos con los que nos comunicamos.
También ha sido un placer estos últimos años trabajar con Rhian Evans Allvin, la anterior directora ejecutiva de NAEYC. Debido al carácter histórico de estos tiempos, nos hemos comunicado casi semanalmente en algunos casos, navegando los mares desconocidos de intentar mantener la viabilidad de NAEYC durante la pandemia de COVID-19. Rhian ha mostrado firmeza en el liderazgo de nuestra organización y, ahora que sigue adelante con su carrera, deja a NAEYC en un lugar mejor y preparada para el crecimiento y las nuevas oportunidades.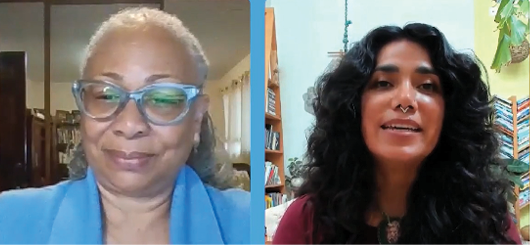 Los dejamos en buenas manos. Natalie Vega O'Neil, la presidenta electa de la Junta Directiva de NAEYC, es una apasionada de nuestra organización y no ve la hora de poder estar a su servicio, y yo no veo la hora de apoyar su presidencia.
A nuestra nueva directora ejecutiva, Michelle Kang, también le entusiasma la idea de liderar nuestra organización. Su visión del futuro de NAEYC es clara, y sé que, como diría mi abuelo, "pondrá manos a la obra sin perder de vista el objetivo" al tomar el timón de nuestra organización.
Por lo tanto, no es un adiós, sino hasta luego, porque estoy deseando volver a conectarme con todos ustedes en el futuro, ¡con suerte, en persona, en la conferencia anual!
Saludos.
Ann
---
Copyright © 2022 by the National Association for the Education of Young Children. See Permissions and Reprints online at NAEYC.org/resources/permissions.
Ann McClain Terrell
Current president of NAEYC (National Association for the Education of Young Children)