Friendship, Culture, and Parenting: Using Case Study Data to Reflect on Home Visiting Practices (Voices)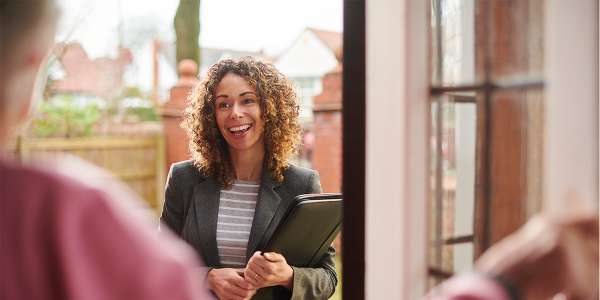 You are here
What Makes a Practice "Best"?: Introduction to Jamara Knight's Article | Amanda Branscombe, Voices executive Editor
Parent educator Jamara Knight's case study, "Friendship, Culture, and Parenting: Using Case Study Data to Reflect on Home Visiting Practices," challenges us and our insights into how prior experiences and cultural knowledge shape our definitions of teacher research and of "best" practices.
Unlike other forms of qualitative research, Knight follows in the tradition of narrative inquiry that Vivian Paley used for over three decades (Cooper 2019; Meier & Stremmel 2010). Her decision to follow this path for her research allows Knight to engage in a form of autoethnography (Ellis, Adams, & Bochner 2010) and the friendship method for gathering data (Tillmann-Healy 2003, 735).
As a parent educator engaged in graduate study, Knight is uniquely positioned to see how certain child-rearing practices of cultural groups that do not look, act, or sound like the dominant culture are sidelined or discounted. Her work seeks to explore this dissonance by adding atypical and revisited lenses to traditional practitioner research. Tapping into her friendship with a Somali family as well as her own study of herself within the experience (her study of "us"), she addresses a question that arose directly from her professional experiences: "What are the barriers that prevent parent educators from recognizing and honoring the child-rearing practices of immigrant and refugee families?"
To get at answers to her question, Knight engages in data collection and intentional, honest reflection, examining her own assumptions about power and its role in her work. She concludes her piece with two challenges: being open to others' ideas and cultures and asking reflective questions. More specifically, parent educators and other early childhood professionals can ask themselves:
How am I supporting each family's unique cultural background?
Am I striving to learn about my families' diverse parenting practices?
Do I consider cultural practices when assessing children's growth and development?
Knight brings a different and authentic perspective to Voices—one that is essential as we consider and confront the question of which practices are "best."
As a professional parent educator, I have developed expectations and assumptions about "best practices" in child development. I am not alone: for decades, the term "best practice" has been used as a kind of shorthand for what should (and should not) be done related to children's learning and development. Yet too often, beliefs and practices that are deemed "best" actually reflect limited, dominant groups of people—White, middle-class, heterosexual—in the United States. Indeed, "practices based on specific cultural assumptions without sufficient consideration of the wide variation in individual, social, and cultural contexts can create inherent bias," and individuals and organizations have called for moving away from a single viewpoint about what is "best" (NAEYC 2020, 35).
In my work with an early childhood nonprofit, I provided weekly home visits to families to help them develop skills so that they viewed themselves as the child's first teacher. In this capacity, I found myself continuously trying to strike a balance between sharing research-based parenting practices with the need to uphold and advocate for the families' cultures and values. How, I wondered, could professionals like myself understand and partner, in particular, with immigrant and refugee families to provide comprehensive home visiting services while simultaneously recognizing and sustaining those families' beliefs and practices?
I had a chance to answer this question after beginning a graduate program focused on leadership in early childhood education. As an assignment for one of my courses, I was asked to develop a case study from outside of my culture. A case study involves an in-depth and detailed examination of events or issues as they occur in real life, and the approach is used in a variety of disciplines (Crowe et al. 2011). While case studies can vary in design, it is "both the process of learning about the case and the product of our learning" (Stake 1995, 237).
In an effort to more effectively understand and partner with families, especially when there are differences in child-rearing beliefs or values, I decided to focus on the parenting practices of my friend Madina (pseudonym), a Somali mother. I gathered qualitative data, including information that was primarily documented in words (rather than numbers) and collected through observations and interviews. Aligning with a "friendship method," I spent time observing and interacting with her.
Friendship as method asks researchers to engage in acute and sustained reflexivity and self-scrutiny, contextually shifting between "studying them to studying us" (Tillmann-Healy 2003, 735). While conventional research posits that emotional involvement and reflexivity can lead to biases or skewed results, Tillmann-Healy and others contend that it can provide a rich resource (e.g., Hochschild 1983; Brackenridge 1999; Hoffman 2007). In this article, I discuss how my observations, interactions, and reflections with Madina and her family helped me share effective practices with immigrant families while supporting their social and cultural contexts, particularly in the area of child-rearing. I also outline how conducting this type of research influenced my professional development and contributions I can make to the field moving forward.
Acknowledging Power and Upending Assumptions

Souto-Manning suggests that practitioners broaden their perspectives while simultaneously supporting families and children of color to navigate existing systems and to learn "the language and literate forms of power" (2010, 163). If I wanted to find a responsive balance between culture and practice, I needed to look at my own power and assumptions (Tillmann-Healy 2003). Although not every part of the intersectionality of my identities lends itself to privilege (such as my gender and sexual orientation), I had to acknowledge my base of power in the areas of race, education, ability, economic status, and citizenship. I also had to acknowledge how my role and background as a parent educator influenced the relationships I built with families. I was an outsider in their homes and being paid to "educate" them about "best" parenting practices. This imbalance was enhanced by the fact that I was using curriculum created from the dominant culture while serving Black and Brown families and those from marginalized cultures. I found it difficult at times to distinguish between when to teach families about the information and actions as defined by my background and curriculum and when to honor their cultures.
It is imperative that we listen to each and every family, observe their practices, and approach a partnership from an asset perspective.
For example, because my mother was a teacher and I grew up surrounded by books, on some level I assumed that all families centered literacy learning around book sharing. This view led me to apply a narrow definition of literacy practices that did not acknowledge what my clients were doing at home (Souto-Manning 2010). Once I acknowledged this unintentional deficit thinking—that I could "teach" families the "best" literacy practices (Compton-Lilly 2009)—I realized I needed to broaden my definitions in this and other developmental areas. As such, I began asking myself several questions:
How can I learn about families' motivations to support what they want?
When and how are my biases standing in the way of families' goals and needs?
How can I and other practitioners be open to new approaches with families, striking a balance between sharing effective practices while being responsive to each family's social and cultural contexts?
From there, I framed my case study around a central research question: What are the barriers that prevent parent educators from recognizing and honoring the child-rearing practices of immigrant and refugee families?
Methodology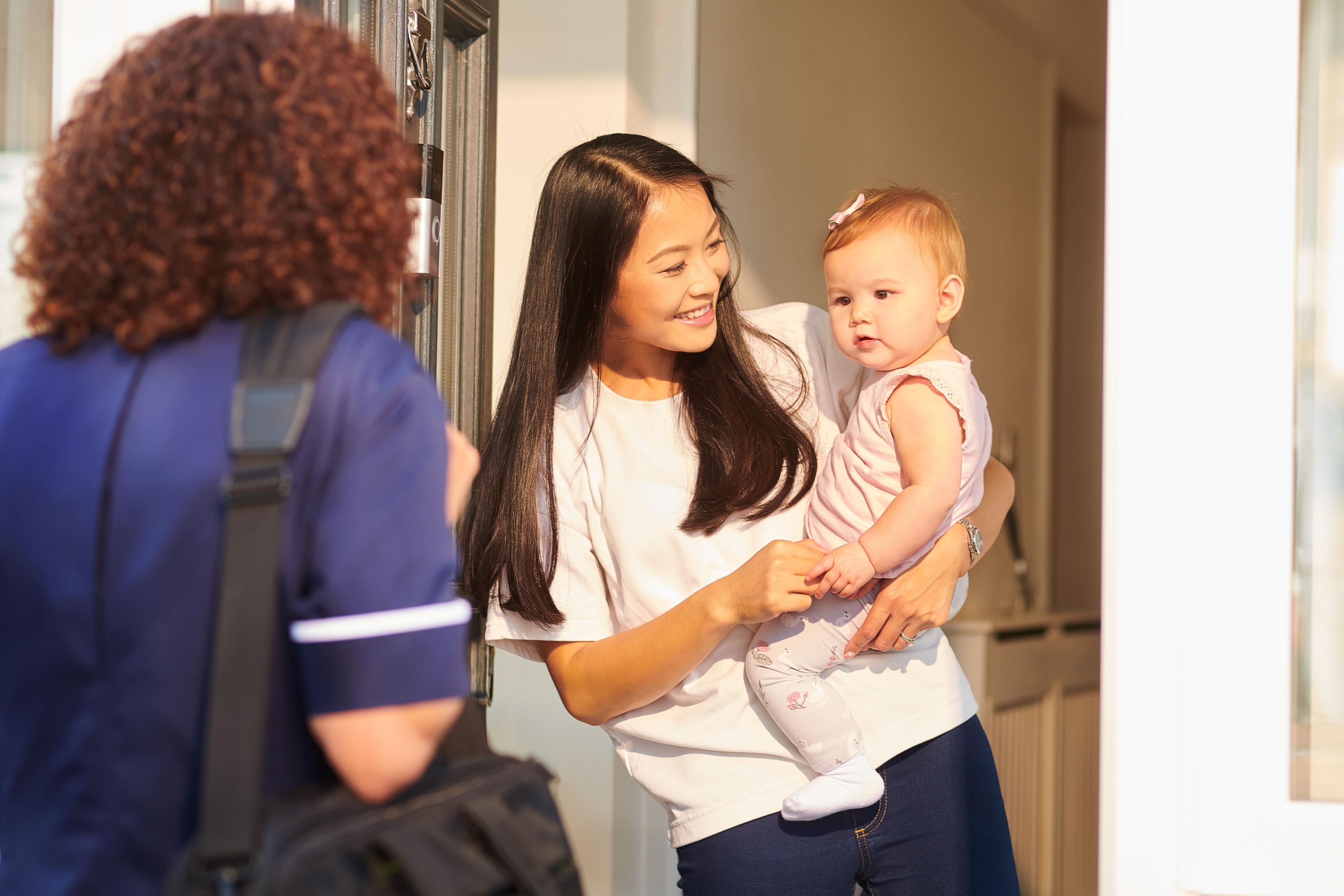 As I pondered these questions, I asked Madina if I could use our interactions as part of my class assignment. I had met her and her family about five months earlier, as she pushed her stroller near my house. I had invited her to a local parenting group, and we had exchanged numbers. We began taking regular walks and sharing occasional meals together. After obtaining her and her husband's permission, I began a semester-long process of collecting data during our visits following a qualitative case study approach. This study allowed me to better understand one family's values and child-rearing practices while reflecting on my own linguistic and cultural experiences, practices, and cultural biases.
Setting and Participants

I am a White, middle-class woman who was living in Denver, Colorado, at the time of this study. At the start of my study, my son, Micah, was 14 months old. I come from an educated family, with many members having a college degree. I was raised as a Quaker Christian and occasionally attend silent meeting for worship; however, religious practices are not a big part of my family's daily life.
Ahmed and Madina are Somali immigrants who married in 2014. They have one son, Habib, who was 8 months old at the start of my study. Ahmed works as an accountant while Madina stays home to care for Habib. Madina and Ahmed both come from college-educated families, and Madina studied law in Somalia. The couple are practicing Muslims, which influences practical components of their daily life: they often buy halal meat (prepared according to Islamic customs), they do not drink alcohol, they pray five times a day, and they often fast for Muslim holidays.
My role in this study was not one of a parent educator, and this family was not participating in a home visiting program. In my professional role as a parent educator, I qualify families based on income and perform a variety of screenings for children and caregivers, such as developmental, intimate partner violence, and mental health screenings. While these are important elements and key to prevention and evidence-based programming, the requirements and professional boundaries can stand like boulders between the family and me. As such, our relationship may take longer to grow.
This case study brought to light how much my professional practice is tied to my culture and, at times, is not broad or responsive enough to support all families.
In contrast, I did not have to qualify Madina's family based on their income or perform any screenings. Because of our relationship, she was able to see many sides of me: as a mother, a neighbor, and a friend. We started on easier ground that opened naturally, and "the unfolding path of the relationship [became] the path of the project" (Tillmann-Healy 2003, 735).
Procedures

For three months, I met weekly with the family, sometimes sharing meals and building our growing friendship through these visits. I kept a written log of anecdotal notes, reflections, and wonderings to document each visit and to reflect on how Madina and Ahmed's culture and values appeared to influence their child-rearing practices. For instance, I observed how Madina stayed close to her son and was warm and responsive to him in her interactions. I also took note of areas I was curious about, including her values around breastfeeding and independence. I wrote an autobiographical account of my own background and upbringing to better understand the lens through which I see the world and to recognize my own assumptions. After reviewing my notes, I formed open-ended questions (How is parenting different in Somalia than in the US? How is breastfeeding going for you and Habib? What does breastfeeding in Somalia look like?) to help me get to know the family better and to clarify my understandings.
During my study, Madina and I spent time together with our children. We took walks in the park, visited museums, explored the library, and shopped at the local grocery store. Food became a key part of our meetings. Madina taught me to make Somali dishes, and I occasionally brought her family food that I had prepared. Madina told me about a couple of nearby international markets, and we explored the aisles together. Through these and other shared experiences and conversations, we further built our relationship. These interactions also tied into the observations I made and the conclusions I started to draw over the study period.
Observations and Reflections

As I gathered information, I recognized several instances in which my child-rearing practices differed from Madina's. These included our practices of holding and feeding our children, our attitudes about allowing our children to put objects in their mouths, and our beliefs about developmental milestones.
From Field Notes
September 15
We go back to Madina's house, and she leaves her son in the stroller.  I take my son out and let him walk around since he is older. It makes me wonder how much time her son gets to explore.
September 21
In the time I spend with Madina and her son, I observe her son in chairs instead of on the floor. I observe that his muscles are low tone, and I listen to Madina when she tells me that her son does not like to play with toys.
These observations suggest that Madina's family values interdependence. This may be influenced by their Somali heritage, Muslim faith, or both. My family, on the other hand, values autonomy, and we support a high degree of independence in our thinking and decisions about parenting.
From Field Notes, September 15
I notice that Madina's son is leaning forward to reach toys. He puts them in his mouth, and she says, "Eesh mami, eesh."  I think she doesn't want him to have anything in his mouth.
As I spent more time with Madina, observing and asking questions, I learned that she was frequently uneasy about her son putting objects in his mouth. I, on the other hand, am less reluctant about my children putting things in their mouths because I have learned that "tasting" objects stimulates children's cognitive development and perception (Soska & Adolph 2014). I wondered about the source of Madina's concern.
From Field Notes, October 11
As we walk to the park, Madina tells me about her son's 9-month appointment and explains that the doctor wants to explore more about why he is not yet sitting up on his own and wonders if there is something going on with his hips. Madina explains that she will schedule an x-ray to see if everything is okay but that she has been very worried.
At times, Madina's parenting style clashed with US cultural parenting beliefs around sequential milestones. Two weeks after I recorded these field notes, Madina told me that Habib had sat up on his own. Her face lit up as she showed me a video of the event. This demonstrates how child outcomes can be achieved through nondominant child-rearing practices. I was honored to be part of this celebration of Habib's newfound skill and milestone achievement. Madina's excitement in sharing the moment with me reflected the trust and respect our time together fostered despite our parenting differences.
Key Themes and Takeaways

In analyzing and reflecting on the data I gathered, three themes emerged that may impact parent educators and other education professionals. These are
the importance of valuing cultural child-rearing practices
an awareness that education professionals' biases may create a deficit view of immigrant families
the tendency to favor the dominant culture in education-oriented efforts
Valuing Child-Rearing Practices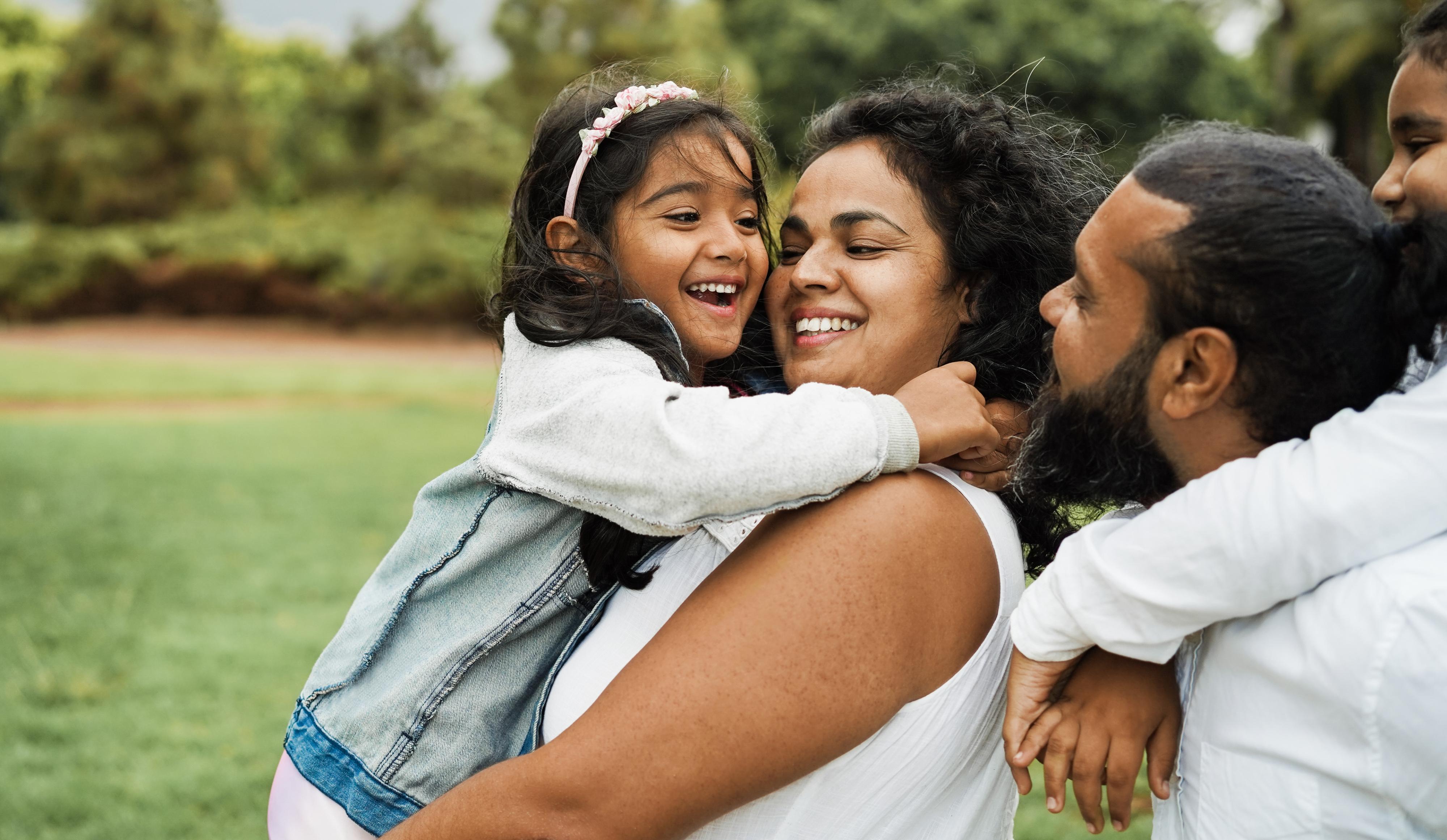 After much self-reflection, I realized that Madina's education level could have played a role in our relationship. I wonder how her level of education, which was high, might have influenced my thinking about our cultural differences. If she had not attained this level of education, would I have assumed that any behaviors and/or parenting practices that deviated from the US cultural norm were tied to fewer educational opportunities? This kind of bias has been documented in the broader education literature (e.g., McKnight et al. 2017) and is something that educators are called to examine in our practices (NAEYC 2019).
Indeed, our brains categorize, and it is easy to fall into the binary of "well-educated" and "poorly educated" based on things like intake paperwork. Through reflection, I realized how essential it is to consider what is outside of the social and institutional constructs of "educated." I learned that I needed to be aware of my unconscious bias when working with families and to approach each one with wonder and curiosity. This aligns with more recent guidelines for educators working with and working for young children and families, which call for professionals to consider their own as well as children's social, cultural, and historical contexts (NAEYC 2020).
Parent educators and other early childhood practitioners must be mindful of how our experiences and cultural backgrounds have shaped us.
The Role of Economic Bias

Similar to education levels, poverty and socioeconomic status can affect a parent educator's practice. Despite my belief that poverty is a societal problem that needs fixing at a systemic level, many messages attribute poverty to individuals and effort. Although I have well-meaning intentions, could an unconscious bias have affected my relationship with Madina if she lived in a lower socioeconomic status than I?
With numerous studies tying socioeconomic status to child outcomes (Shanks & Robinson 2013), it is easy to see how labels such as "low income" lead to oversimplified conclusions, propelling us to take a deficit view of immigrant families. It is imperative that we listen to each and every family, observe their practices through parent-child interactions and routines to understand their values, and approach a partnership from an asset perspective.

Favoring the Dominant Culture

In addition to my reflections on how education and socioeconomic status play a role in relationship building, this case study brought to light how much my professional practice is tied to my culture and, at times, is not broad or responsive enough to support all families. Encouraging children to spend time on the floor is one example. Through my observations and reflections, I uncovered an unconscious bias that my decision to let Micah spend time on the floor was better than Madina's decision to hold Habib. I have not adopted Madina's cultural traditions, nor have I started to parent my child differently. However, I can now more easily acknowledge that her way of parenting is equally valid.
Similarly, screening tools can be misleading when used without cultural considerations and knowledge of a family's practices. Habib's pediatrician used standard American child development milestones. However, using standards based on age alone is lacking. Most cross-cultural studies use "age-related stages relative to Western norms," but developmental stages such as sitting up are more closely connected to opportunities to practice sitting rather than to a child's age (Karasik et al. 2015, 1033). More often, educational practices (and practices in other fields) tend to uphold the idea of universal child development standards, expecting children to meet these or be referred for further evaluation and help. This can lead to misinterpretation and mislabeling children—and it can burden families—from historically marginalized communities, like immigrant families.
Implications for Others

Parent educators and other early childhood practitioners must be mindful of how our experiences and cultural backgrounds have shaped us. When home visitors come from backgrounds that are different from the children and families they serve, it is crucial that they seek to understand and be responsive to the child-rearing practices of the family and the curriculum.
For example, based on what I learned in this study, I can imagine a different way to respond if Madina was my client and I noticed that she did not let Habib put objects in his mouth. My first step would be to listen to her concerns, then summarize the reasons for her decisions: "You are worried about Habib getting sick when he puts things in his mouth." Next, I would share strengths-based observations of her parent-child interactions: "I notice how quickly you respond to this behavior, and I can see how attentive and responsive you are to your child's needs and to his safety." Through these steps, I could share information about child development, including the motivations and developmental reasons that infants put objects in their mouths. We could talk about how it is a way for them to explore an object's characteristics before they are able to use their fingers (Soska & Adolph 2014).
Being open and upholding a family's cultural practices is a key step toward advancing equity.
"Skilled dialogue" is an important tool to practice in order to incorporate respectful, reciprocal, and responsive verbal and nonverbal interactions (Barrera & Corso 2002). When addressing the amount of time Madina holds Habib versus letting him play on the floor, I could begin by acknowledging the attachment and bond between mother and child. To do this, I must be aware of the cultural contexts and experiences that led Madina to this behavior (Barrera & Corso 2002). I could acknowledge that interdependence is important to Madina's family and ask to learn more about other people or things that may have influenced her decision.
The questions we ask families should center around a child's experiences and opportunities to practice specific skills instead of centering only around a child's age (Rogoff et al. 2017). In this instance, I could ask how much time Habib has to practice sitting or to do core-strengthening activities like tummy time. Practitioners can gather critical information through questions and listening before offering information or guidance.
Concluding Thoughts

Being open and upholding a family's cultural practices is a key step toward advancing equity. As practitioners continue on this path, both program-based and parent educators can ask themselves the following questions:
How am I supporting each family's unique cultural background?
Am I striving to learn about my families' diverse parenting practices?
Do I consider cultural practices when assessing children's growth and development?
Am I aware of my own explicit and implicit biases, and do I take time to reflect on these?
As educators, we often want to have an action plan; we want to solve problems. By increasing our understanding of the multifaceted realities of families' lives and becoming open to dialogic exchange, we can begin to see more clearly families' interests and goals and accept different possibilities for achieving positive outcomes for their children. As Delpit says, "We must learn to be vulnerable enough to allow our world to turn upside down in order to allow the realities of others to edge themselves into our consciousness" (2006, 47). In doing so, we allow the possibility of holding space for others, valuing differences, and constructing new perceptions.
Voices of Practitioners: Teacher Research in Early Childhood Education is NAEYC's online journal devoted to teacher research. Visit NAEYC.org/resources/pubs/vop to
peruse an archive of Voices articles
read the Fall 2022 Voices compilation
---
Photographs: © Getty Images
Copyright © 2022 by the National Association for the Education of Young Children. See Permissions and Reprints online at NAEYC.org/resources/permissions.
References 

Barrera, I., & R.M. Corso. 2002. "Cultural Competency as Skilled Dialogue." Topics in Early Childhood Special Education 22 (2): 103–113. 
Brackenridge, C. 1999. "Managing Myself: Investigator Survival in Sensitive Research." International Review for the Sociology of Sport 34 (4): 399–410. 
Compton-Lilly, C. 2009.  "Research Directions: Listening to Families Over Time: Seven Lessons Learned about Literacy in Families." Language Arts 86 (6): 449–457.\ 
Crowe S., K. Cresswell, A. Robertson, G. Huby, A. Avery, & A. Sheik. 2011. "The Case Study Approach." BMC Medical Research Methodology 11 (100).  
Delpit, L.D. 2006. Other People's Children: Cultural Conflict in the Classroom. New York: New Press. 
Hochschild, A.R. 1983. The Managed Heart. Commercialization of Human Feeling. Berkeley, CA: University of California Press.  
Hoffman, E.A. 2007. "Open-Ended Interviews, Power, and Emotional Labor." Journal of Contemporary Ethnography 36 (3): 318–46. 
Karasik, L.B., C.S. Tamis-Lemonda, K.E. Adolph, & M.H. Bornstein. 2015. "Places and Postures: A Cross-Cultural Comparison of Sitting in 5-month-olds." Journal of Cross-Cultural Psychology 46 (8): 1023–1038. 
McKnight K., V. Nitya, J. Laird, J. Robles. & T Shalev. Mindset Shifts and Parent Teacher Home Visits. (Berkeley, CA: RTI International, 2017). 
NAEYC. 2019. "Advancing Equity in Early Childhood Education." Position statement. Washington, DC: NAEYC. https://www.naeyc.org/resources/position-statements/equity 
NAEYC. 2020. "Developmentally Appropriate Practice." Position statement. Washington, DC: NAEYC. https://www.naeyc.org/resources/position-statements/dap/contents 
Rogoff, B., A.D. Coppens, L. Alcalá, I. Aceves-Azuara, O. Ruvalcaba, A. López, & A. Dayton. 2017. "Noticing Learners' Strengths Through Cultural Research." Perspectives on Psychological Science 12 (5): 876–888. 
Soska, K.C., & K.E. Adolph. 2014. "Postural Position Constrains Multimodal Object Exploration in Infants." Infancy 19 (2): 138–161. 
Souto-Manning, M. 2010. "Challenging Ethnocentric Literacy Practices: (Re)Positioning Home Literacies in a Head Start Classroom." Research in the Teaching of English 45 (2): 150–178. 
Stake RE. 1995. The Art of Case Study Research. London: Sage Publications Ltd. 
Suizzo, M. 2007. "Parents' Goals and Values for Children: Dimensions of Independence and Interdependence Across Four US Ethnic Groups." Journal of Cross-Cultural Psychology 38 (4): 506–530. 
Tillmann-Healy, L.M. 2003. "Friendship as Method." Qualitative Inquiry 9 (5): 729–749. 
Williams Shanks, T.R., & C. Robinson. 2013. "Assets, Economic Opportunity and Toxic Stress: A Framework for Understanding Child and Educational Outcomes." Economics of Education Review 33: 154–170. 
Jamara Knight
Jamara Knight, MA, works with Early Impact Virginia supporting home visiting models and sites across the state. She has worked in home visiting for over a decade and is a staunch advocate for two-generation approaches. [email protected]