Making Connections. Trust, Care, and Partnership: Creating Communities Committed to Families and to Early Childhood Educators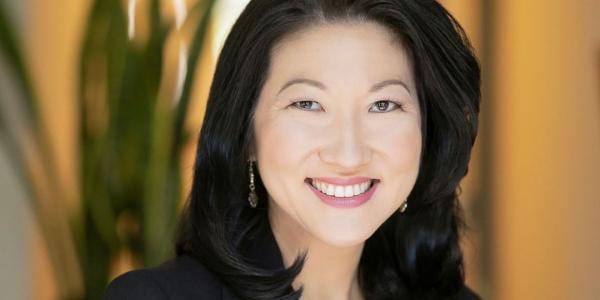 You are here
Michelle Kang
I am the mother of three amazing boys, each with unique strengths and abilities. In my journey as a mother, I have found that my sons' teachers have been sources of knowledge and support—all the while cheering me on. Through early childhood and beyond, they have played instrumental roles in understanding my children and partnering with my husband and me. While recognizing and supporting the context in which we were operating as parents, their partnership over many years has enabled us to better understand and be responsive to each of our children.
I have to admit that becoming a first-time parent was worrisome for me. I remember throughout my first pregnancy all the time that I spent poring through parenting books, reading about child development, and wondering how we were going to raise our son without the help of our parents or other family members nearby. However, I didn't know that talented, caring, and knowledgeable early childhood educators were just ahead in my parenting journey.
A few key moments jump out to me when I reflect back on the early childhood years of my children. When my oldest was a toddler, we noticed he had some unusual gifts: his early words turned into extraordinary episodes of repetition, and he often repeated words at times that didn't make sense in his conversation (echolalia). A year later, his preschool teacher flagged that he did not want to play with other children, but he played happily beside them (parallel play). As first-time parents, my husband and I didn't know what either of these things meant, and we remain grateful to our son's preschool teacher for encouraging us to seek a developmental assessment. We eventually learned he lives with autism, and we were fortunate to be able to access early intervention services through our public schools. As he moved into kindergarten, the compassion and knowledge of early childhood educators continued, especially in the special education classrooms we experienced. I will always be grateful to his teachers in those critical early childhood years for supporting his learning strengths and needs and helping us along the journey.
I also feel fortunate to have had the benefit of NAEYC-accredited early learning programs for my sons—programs in which families are recognized, welcomed, and involved in their children's educational growth. We see this commitment every day as we visit programs around the country and observe educators who acknowledge families' goals for their children, honor families' contexts and cultures, and share their expertise in child development. As one of the tenets of developmentally appropriate practice, families are always at the forefront of educators' minds and practices. (For an example, see this issue's Member Spotlight educator, Shaila Kokil, who shares how she partners with families at Empower Children's Academy in Niagara Falls, New York.)
Any educator who wants to be in a career caring for and educating young children should be able to choose this path without worry.
This dedication is a hallmark of our profession. Early childhood teachers have a deep commitment to young children and their families. However, as a society we illustrate time and again that we do not reciprocate the same level of commitment to the same educators who are doing this for young children and families. Across our field, many educators subsist on poverty level wages. As reported in the Early Childhood Workforce Index 2020, more than half (53 percent) of early childhood educators require some sort of public assistance. According to the First Five Years Fund, one in three early childhood educators lives with food insecurity. This creates a reality where educators—like Abby,* who recently shared her story with me—are forced to leave jobs they are passionate about because they cannot afford to support their families on the salaries they are paid.
We need to change this reality and to create a community where educators are appropriately recognized and supported. Any educator who wants to be in a career caring for and educating young children should be able to choose this path without worry. Their care, skills, engagement, and commitment toward young children and their families beckon us to do so.
NAEYC sees your dedication to children and partnerships with families as our greatest strength. We will continue to lift up the early childhood profession. We will continue to support you, advocate for you, and collectively, we will create a community—a place where you belong and where you and your practice as educators are honored.
As we move toward that future, my family and I thank you for the care and dedication you displayed toward us for so many years. I thank you now for trusting me and NAEYC to display that same level of care and dedication toward you and this profession.
*This educator's name has been changed to preserve anonymity.
---
Copyright © 2022 by the National Association for the Education of Young Children. See Permissions and Reprints online at NAEYC.org/resources/permissions.
Michelle Kang
Michelle Kang serves as NAEYC's Chief Executive Officer.