NAEYC New Membership Structure Press Release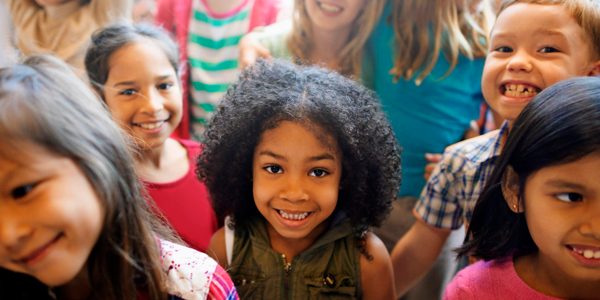 You are here
Home
/
NAEYC New Membership Structure Press Release
For immediate release:
September 18, 2017
NAEYC Makes Significant Changes in its Membership Structure to Better Support Early Childhood Educators; 12 Partners Sign on for Launch
National Association for the Education of Young Children launches updated membership structure with over a thousand new members!
 
The National Association of Young Children (NAEYC) announced that as of September 15 they have completely restructured the professional association's membership and affiliate systems in an unprecedented effort to strengthen the profession and elevate the importance of early childhood education.
NAEYC is the professional membership organization working to promote high-quality early learning for all young children, birth through age 8, by connecting early childhood practice, policy, and research. NAEYC now offers a membership structure with price points and benefit packages that ensure everyone in the Early Childhood Education community, from students and practitioners to higher education faculty and researchers, is able to benefit from a strong national network of connections and resources.
"This is a significant step for the early childhood education profession and for NAEYC," said Rhian Evans Allvin, CEO of NAEYC. "For nearly two decades, NAEYC membership has been unobtainable for too many people in this field, most of whom are paid far too little and many of whom must spend their own money on professional development resources and opportunities. Our nation's children and early childhood educators deserve so much more, which is why I'm proud to lead this effort as we roll out new levels of membership and new professional development opportunities associated with them."
"I am especially proud to serve as president during this moment in NAEYC's history," said Tammy Mann, NAEYC Governing Board President. "NAEYC has had extensive engagement with state and local leaders over the past several years to arrive at this important moment. Tremendous credit is due to those who have co-owned this work with the Association. I am confident that this new membership and affiliate structure will allow us to welcome young and diverse early childhood educators into the association, and that they will know their voices are reflected/amplified as we work to ensure the early childhood profession exemplifies excellence and is recognized as vital."
This structure includes two brand new levels of membership—Entry Level and Family Level—which provide a wide array of digital resources, publications and professional development opportunities at an unparalleled affordable price. The Entry Level membership was developed with educators and students new to the field in mind, while Family Level memberships will provide parents and caregivers the resources they need to successfully partner with educators and provide the best education possible for young children.
In addition, members have access to two additional upgraded member categories with unrivaled benefits and professional resources at the Standard and Premium levels. These levels include print publications, online professional development courses, retail and entertainment discounts, and so much more. Details for all four levels can be found at www.naeyc.org/membership.
NAEYC has also streamlined its powerful Affiliate structure in order to better support members across the country. Launching with 50 newly rebranded affiliates, the Affiliate organizations are better prepared to provide resources and networking opportunities to members on the ground, as well as improve the brand recognition of the profession.
Twelve organizations have joined NAEYC in their commitment to early childhood education by announcing that they are making a significant investment in their staff and students by enrolling over a thousand new members of NAEYC.
These organizations include:
AppleTree Institute for Education Innovation, Bright Horizons, District of Columbia Office of the State Superintendent of Education, HighScope Educational Research Foundation, Kaplan Early Learning Company, LAUP, New Horizon Academy, New York City Department of Education, Owens Community College, Peoria Unified School District, San Antonio College, and Washington Teacher's Union
NAEYC is the foremost professional membership organization committed to transforming the lives of young children and delivering on the promise of high-quality early learning. NAEYC represents tens of thousands of early childhood educators who care for, educate, and work on behalf of young children, birth through age 8.
Learn more about NAEYC at www.NAEYC.org/membership