NAEYC Publishes Book on Lesson Planning to Meet the Needs of Every Young Child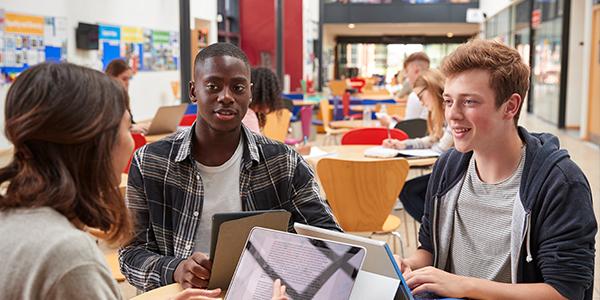 You are here
Home
/
NAEYC Publishes Book on Lesson Planning to Meet the Needs of Every Young Child
For Immediate Release:
April 19, 2021
Media Contact:
Marketing
202-232-8777
[email protected]
NAEYC Publishes Book on Lesson Planning to Meet the Needs of Every Young Child

Washington, D.C.-- The National Association for the Education of Young Children (NAEYC) announces the publication of Transforming Teaching: Creating Lesson Plans for Child-Centered Learning in Preschool.
Popular early childhood education author and trainer, Marie Masterson shows how  child-centered lesson planning can have a daily positive impact on an educator's time and energy and on the quality of children's learning and engagement—but it takes organization and a toolbox full of strategies and ideas. 
For teachers just beginning their career in early childhood education or have many years of experience in the classroom, this book helps them assess where they are and what they are doing and provides tips and resources to inspire creative, developmentally appropriate teaching approaches.
Each chapter includes 
Real-life examples showing what is possible when teachers work together to enrich and personalize teaching
Links to early learning guidelines and standards to maximize planning and communication
Ideas for dramatic play themes that relate to daily life, families, cultures, and communities
Strategies to infuse rich vocabulary experiences that scaffold language development, support executive function skills, and strengthen self-regulation
Tips to help you evaluate and adapt spaces and materials to address physical needs
Examples for how to support dual language learners
Ways to integrate family engagement as a strength and asset for development and learning
Masterson's instructive book explores all facets of preschool lesson planning to energize intentional teaching, bridging the dichotomy between teacher and child-centered curriculum. Full of useful classroom examples and complete lesson plan samples, this book addresses planning for all developmental domains, all learner types, and all modes of child activity.
—Michael Haslip, Assistant Professor of Early Childhood Education, Drexel University
This book encourages early childhood educators to deepen their teaching practice. It offers practical and applicable strategies to intentionally develop lesson plans that are culturally, linguistically, and developmentally responsive and to provide high-quality classroom learning experiences where "children recognize their experiences in the curriculum, materials, and activities."
Dr. Masterson is an educator of educators and is an important voice in providing professional learning for the field of early childhood education and has written an anchor text for teachers and administrators, at all levels of their development, to build classrooms "for children to engage with peers and adults in meaningful learning throughout each day."
—Emily Simon, P-2 Manager, Chicago Public Schools
About the author:
MARIE L. MASTERSON
Marie Masterson, PhD, is the director of quality assessment at the McCormick Center for Early Childhood Leadership. She holds a doctorate in early childhood education, is a licensed teacher, and is a national speaker, child behavior expert, and author of multiple books and articles that address research-based, practical skills for behavior guidance, high-quality teaching, family child care, leadership, and parenting. Marie provides content expertise and consultation to organizations involved in quality improvement and leadership development.
Email [email protected] for author interview availability.
Transforming Teaching: Creating Lesson Plans for Child-Centered Learning in Preschool is available for purchase in the NAEYC online store. For more information on this book and other resources, visit NAEYC.ORG/resources/pubs. 
###
NAEYC is the foremost professional membership organization committed to transforming the lives of young children and delivering on the promise of high-quality early learning. NAEYC represents 60,000 early childhood educators who care for, educate, and work on behalf of young children, birth through age 8. Learn more about NAEYC at www.NAEYC.org.