Transforming Teaching: Creating Lesson Plans for Child-Centered Learning in Preschool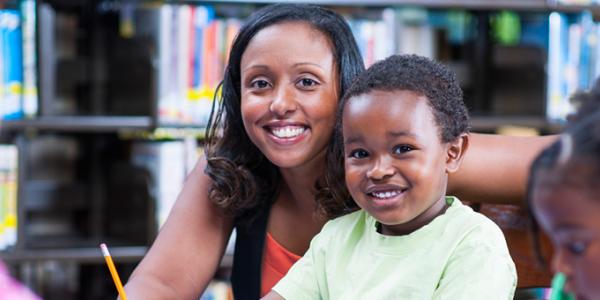 About the Book
Child-centered lesson planning can have a daily positive impact on your time and energy and on the quality of children's learning and engagement—but it takes organization and a toolbox full of strategies and ideas.
Whether you are just beginning your career in early childhood education or have many years of experience in the classroom, this book helps you to assess where you are and what you are doing and provides you with tips and resources to inspire creative, developmentally appropriate teaching approaches.
In each chapter, you'll find
Real-life examples showing what is possible when teachers work together to enrich and personalize teaching
Links to early learning guidelines and standards to maximize planning and communication
Ideas for dramatic play themes that relate to daily life, families, cultures, and communities
Strategies to infuse rich vocabulary experiences that scaffold language development, support executive function skills, and strengthen self-regulation
Tips to help you evaluate and adapt spaces and materials to address physical needs
Examples for how to support dual language learners
Ways to integrate family engagement as a strength and asset for development and learning
In
this video,
hear how creating child-centered lessons plans can result in joyful learning experiences for the children in your classroom.
Introduction
Chapter 1: Setting a Foundation for Teaching 

Celebrating How Children Learn 
Tips for Teaching: Learning by Observing 
Helping Children Thrive with Developmentally Appropriate Practice 
Balance Points: Using Reflective Practice 
Connecting Teaching to Children's Lives 
Individualized Teaching: Using a Strengths-Based Approach 
Ready Resources: Exploring Your Community Context 
Understanding the Role of Play in Development 
Teaching with Children in Mind 
Helpful Hint: Following the Children's Lead 
Research Connections: Strategies for Inclusion 
Exploring Elements of Child-Centered Teaching 
Sample Lesson Plans: Planning a Child-Centered Daily Schedule 
Links to NAEYC Early Learning Program Accreditation Standards and Assessment Items 
Reflection Questions

Chapter 2: Making Lesson Planning Work for You 

Engaging Children in Active Learning 
Balance Points: Positive Communication with Children 
Planning a Variety of Teaching Contexts 
Tips for Teaching: Creating a Rich Context for Learning 
Individualized Teaching: Planning Personal Conversation 
Exploring Levels of Support in Child-Centered Teaching 
Ready Resources: Exploring Emergent Curriculum 
Helpful Hint: Adding Teaching Strategies to Lesson Planning 
Being Consistent While Staying Flexible 
Tips for Teaching: Getting Organized and Staying Inspired 
Research Connections: Increasing Opportunities for Learning 
Helpful Hint: Planning Materials for Play 
Sample Lesson Plans: Planning Thematic Play Experiences 
Links to NAEYC Early Learning Program Accreditation Standards and Assessment Items 
Reflection Questions

Chapter 3: Preparing Child-Centered Themes and Play Areas 

Identifying Learning Goals for Play 
Recognizing Interdependence Among Areas of Development and Learning 
Supporting Emerging Skills and Dispositions 
Ready Resources: Exploring Standards and Early Learning Guidelines 
Digging Deeper with Content Skills for Child-Centered Teaching 
Helpful Hint: Considering the What, How, and Where of Play Areas 
Research Connections: Creating Active Learners 
Fostering Language Development During Play 
Tips for Teaching: Maximizing Language Support 
Helpful Hint: Making Play More Complex 
Balance Points: Planning Effective Behavior Guidance During Play 
Providing a Rich Context for Multilingual Learning 
Ready Resources: Strategies for Multilingual Learners 
Using Individualized Support 
Tips for Teaching: Supporting Children with Special Needs 
Ready Resources: Key Components of Inclusive Programs 
Sample Lesson Plans: Connecting Learning Across Content Areas 
Sample Book Lists: Aiming for Big Ideas and Concepts 
Links to NAEYC Early Learning Program Accreditation Standards and Assessment Items 
Reflection Questions

Chapter 4: Planning Teacher-Directed Activities 

Introducing New Information 
Tips for Teaching: Connecting to Children's Daily Lives 
Engaging Children in Higher-Level Thinking 
Tips for Teaching: Choosing a Method and Activity 
Following a Sequence of Planning 
Tips for Teaching: Infusing the Joy of Writing 
Research Connections: Creating a Rich Contact Zone for Learning 
Teaching Children with Special Needs 
Individualized Teaching: Writing Personalized Supports 
Making the Most of Learning Objectives 
Helpful Hint: Being Proactive 
Ready Resources: Maximizing Vocabulary in Content Areas 
Sample Lesson Plans: Teacher-Directed Learning 
Links to NAEYC Early Learning Program Accreditation Standards and Assessment Items 
Reflection Questions

Chapter 5: Using Observation, Documentation, and Assessment to Guide Teaching 

Understanding Assessment with Young Children 
Tips for Teaching: Exploring and Using Data 
Understanding the Assessment Cycle 
Research Connections: Identifying Equity Issues 
Benefiting from Authentic Assessment 
Exploring Types of Authentic Assessment 
Assessing and Supporting Children Who Are Linguistically Diverse 
Balance Points: Seeing from the Child's Point of View 
Ready Resources: Building on Developmental Milestones 
Ready Resources: Understanding Early Screening and Intervention 
Helpful Hint: Sharing Assessment Information with Families 
Committing to Ethical Practice 
Links to NAEYC Early Learning Program Accreditation Standards and Assessment Items 
Reflection Questions

Chapter 6: Enriching Communication with Families and Colleagues 

Planning and Communication as Anchors of High Quality 
Research Connections: Strengthening Teaching with Family Engagement 
Sharing Information Using Strengths-Based Language 
Tips for Teaching: Foundations for Integrating Culture 
Ready Resources: Ensuring Equity and Opportunity 
Enjoying Relationship-Based Teaching and Learning 
Tips for Teaching: Communicating with Colleagues 
Setting Goals, Establishing Priorities, and Sharing Progress 
Balance Points: Self-Regulation and Behavior 
Building Family Engagement Using Lesson Plans 
Helpful Hint: Strategies for Positive Impact 
Ready Resources: Family Engagement for Successful Teaching 
Sample Lesson Plans: Family Interview Questions 
Links to NAEYC Early Learning Program Accreditation Standards and Assessment Items 
Reflection Questions 

References 
About the Author 
Index
Product Code: 1152
ISBN: 978-1-938113-83-3
Publish Date: 2021
Citation (in Chicago 17th ed. style): 
Masterson, M.L. 2021. Transforming Teaching: Creating Lesson Plans for Child-Centered Learning in Preschool. Washington, DC: NAEYC.
Articles

"The Power of Knowledge to Transform Teaching and Learning" -  In this article, Adrienne Williams discusses her journey to adopting a knowledge-based curriculum and how it supports students in the growth of their knowledge, skills, and identities as readers, writers, and learners. (Young Children, December 2020) 
"Quick and Easy Notes: Practical Strategies for Busy Teachers" -  Celeste C. Bates, Stephanie Madison Schenck, and Hayley J. Hoover share strategies to develop a system for taking useful notes that ground  teaching decisions and enrich children's portfolios with examples of their everyday learning. (TeachingYoung Children, October/November 2019) 
"Observing, Planning, Guiding: How an Intentional Teacher Meets Standards through Play" -  Tackling the misperception that a rigorous, standards-based kindergarten cannot also be a child-directed, play-based kindergarten, Patricia McDonald shows how developmentally appropriate practice accomplishes academic rigor through play. (Young Children, March 2018) 
Marie L. Masterson
Marie Masterson, PhD, is the director of quality assessment at the McCormick Center for Early Childhood Leadership. She holds a doctorate in early childhood education, is a licensed teacher, and is a national speaker, child behavior expert, and author of multiple books and articles that address research-based, practical skills for behavior guidance, high-quality teaching, family child care, leadership, and parenting. Marie provides content expertise and consultation to organizations involved in quality improvement and leadership development.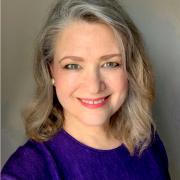 Reviews
Masterson's instructive book explores all facets of preschool lesson planning to energize intentional teaching, bridging the dichotomy between teacher and child-centered curriculum. Full of useful classroom examples and complete lesson plan samples, this book addresses planning for all developmental domains, all learner types, and all modes of child activity.
—Michael Haslip, Assistant Professor of Early Childhood Education, Drexel University
This book encourages early childhood educators to deepen their teaching practice. It offers practical and applicable strategies to intentionally develop lesson plans that are culturally, linguistically, and developmentally responsive and to provide high-quality classroom learning experiences where "children recognize their experiences in the curriculum, materials, and activities."
Dr. Masterson is an educator of educators and is an important voice in providing professional learning for the field of early childhood education and has written an anchor text for teachers and administrators, at all levels of their development, to build classrooms "for children to engage with peers and adults in meaningful learning throughout each day."
—Emily Simon, P-2 Manager, Chicago Public Schools
I believe hands-on exploration is a major component in the early years. This book will be a great asset to educators everywhere. The examples of emergent teaching, individualized teaching, and teaching children with disabilities are great resources for assistant teachers. 
—Hope Cain, Associate Teacher, NASA Goddard Child Development Center
Buy the Print Book
Buy the E-book