Higher Education Accreditation Peer Reviewers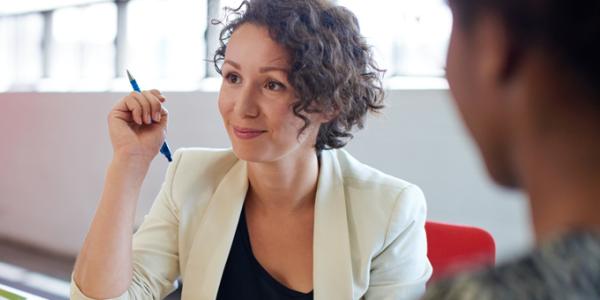 You are here
NAEYC's accreditation of early childhood higher education programs depends upon the commitment and professionalism of our volunteer peer reviewers. Becoming a higher education peer reviewer is an excellent way to learn more about this quality assurance system, as well as to give back to the early childhood field. Higher education peer reviewers are asked to commit to at least one review cycle per year (spring, fall, or both). Applications for peer reviewers are open each year from early January through the end of February and early August through the end of September. Current or former full- or part-time early childhood faculty members who meet the qualifications listed below are encouraged to apply! Qualified applicants will be invited to participate in an online training program.
Qualifications to Become a Higher Education Peer Reviewer

All peer reviewers must have:
Current or prior experience as a full time or adjunct faculty member teaching early childhood courses at a college/university
A Master's or Doctoral degree in early childhood education or child development, or in a closely related field with 18+ graduate-level credit hours of ECE coursework
Familiarity with the NAEYC Higher Education Accreditation Standards (including the Professional Standards and Competencies for Early Childhood Educators)
An understanding of student assessment in higher education programs
Located in the US (to keep reviewer travel expenses reasonable for programs)
Documentation of COVID vaccination, including booster if eligible (this requirement is current as of Spring 2023 and subject to change)
Roles and Expectations

Work as a small team to evaluate one early childhood associate, baccalaureate, or master's degree program's self-study report per cycle
Interact with program faculty, students, administrators, and community members during a three-day site visit to the program in order to gather additional information
Write a peer review report summarizing the team's findings after the site visit. This report is shared with the program as well as forwarded to the Commission for their use in making the final accreditation decision
Peer Reviewer Policies and Procedures
NAEYC Higher Education Peer Reviewers follow the policies and procedures outlined in the Peer Reviewer Handbook.
Application to Become a Higher Education Peer Reviewer
Applications are accepted January through February and August through September. Sign up below to be reminded when the application re-opens.
Frequently Asked Questions

Q: Will I (or my employer) be responsible for covering the cost of traveling to site visits?

A: No. The program being reviewed covers the travel costs associated with hosting the reviewer team.
Q: Is there compensation for serving as a higher education peer reviewer?

A: The peer reviewer role is a volunteer position. However, many reviewers have shared that the professional development gained through serving as a reviewer is priceless. In addition, each year, NAEYC sends letters of commendation to active peer reviewers' college presidents, deans, or other supervisors to share recognition of and gratitude for their hard work, which reviewers often say is helpful during performance reviews, tenure review, and other professional growth opportunities.
Q: I am an adjunct or retired faculty member. Am I still eligible to serve as a higher education peer reviewer?

A: Yes! Provided the courses you are teaching or have taught are early childhood or child development courses and you have a graduate degree in ECE or a related field, you are welcome to apply!
Q: I don't currently meet the eligibility requirements to serve as a reviewer. Can I still complete the training for my own professional development reasons?

A: If you are interested in participating in the reviewer training for professional development reasons but don't currently meet the eligibility requirements to serve as a reviewer (perhaps because you live outside the US but want to learn more about our system, or you serve the early childhood higher education field in a non-faculty role such as a NAEYC Affiliate staff member or accreditation coordinator), please contact us at [email protected] and explain your role and interest in the training. Access to training materials will be granted on a case-by-case basis.