About the Virtual Institute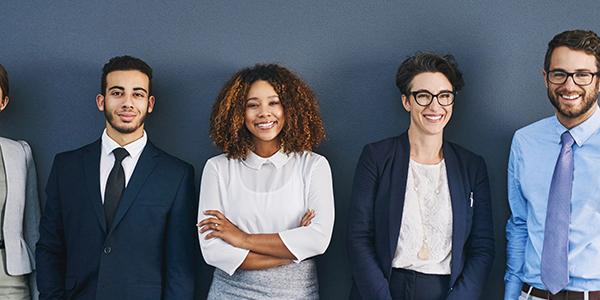 You are here
What is the Virtual Institute?

Virtual Institute is a FREE series of newly recorded presentations. Explore over 100 presentations, covering a diverse selection of topics, from presenters who would have presented at the Professional Learning Institute. Attendees will receive a certificate of attendance for each presentation they view. 
Who is Virtual Institute for?

The NAEYC Virtual Institute is open to everyone; early childhood professionals, advocates, families and supporters who are interested in early childhood education.
When is the Virtual Institute?

The Institute runs for six weeks, starting June 1, 2020 and ending July 17, 2020. New presentations will be released every Monday. NAEYC members will have extended access to all 116 presentations until July 30! Not a member? Become an Entry Level member for just $30. Learn More.
Where will the presentations take place? 

All presentations will be hosted online. To access the presentations beginning June 1st, you'll need to sign in with your NAEYC account. Login to make sure your email and password are correct and you'll be ready to join once we go live. Don't have an account? Create one now!
What will I learn?

Expand and deepen your early childhood knowledge base, develop skills that improve your professional preparation and practice, and sharpen your ability to use effective, active learning approaches.
Additional Frequently Asked Questions
What is the schedule for the NAEYC Virtual Institute? Where can I learn about upcoming presentations? 
All presentations are on demand allowing you to make your own schedule. Available presentations are updated weekly on the Virtual Institute Schedule of Presentations page. Check back for the most recently released presentations or sign-up for NAEYC's weekly newsletters. 
What information will be included in the certificates?
Each presentation will provide a personalized certificate of attendance. The certificate will include the attendee's name, title of the presentation, duration of the presentation, and NAEYC's logo. Certificates will be available for download immediately following the presentation through the Virtual Institute event site. We are not able to make changes to individual certificates.
How much does it cost to participate in the NAEYC Virtual Institute? Do I need to be a member?
All presentations are open to anyone at no charge, our gift to you for all that you give to young children and their families. Presentations will be freely accessible until July 17th. NAEYC members will have extended access to all 116 presentations until July 30!
Do I need to register for the NAEYC Virtual Institute?
Registration for the NAEYC Virtual Institute is not required. Visit the Virtual Institute website beginning June 1, 2020 to access the link to view presentations. NAEYC members will access the Virtual Institute site with their current member usernames and passwords. Nonmembers will be required to create a free user account prior to accessing presentations. 
How do I set up a NAEYC user account? 
To create a free user account follow the instructions below: 
Visit our login page and click the orange "Register" button at the bottom of the page.
Enter your email address to check that it wasn't used previously to create an account. Click the "Search" button. 
If your email has not been used previously to create an account*, you will be prompted to "Send Validation Email". Check your inbox and spam folder for the validation email. Follow the link in the email to complete your account creation. You will be redirected back to our website. 
Click "Register Here". Fill in all required fields and set a password. 
You will then be able to login to the Virtual Institute on June 1st using your new account. 
*If you previously used your email to create an account with us, you will be prompted to reset your password. 
Can I earn CEUs (continuing education units) for the Virtual Institute? 
We are not able to offer CEUs for the 2020 NAEYC Virtual Institute. Certificates of attendance will be available for download after each presentation. 
Will my employer/state licensing/state training system accept a NAEYC certificate as proof of official training? 
Due to the varying requirements of each employer/state licensing/state training system, you will need to contact your employer/state licensing/state training system to determine whether a NAEYC certificate of attendance will fulfill your specific requirements.
Will there be presentations in Spanish or other languages? 
Presentations selected for the Virtual Institute underwent the same rigorous peer-review process that proposals undergo to be selected for the in-person Professional Learning Institute. The Professional Learning Institute does not include sessions in languages other than English. However, we've curated a small number of additional presentations in Spanish and look forward to adding more content in other languages as we enhance our online learning options.
Are the presentations live? Can I ask questions? Can I interact with other attendees? 
Presentations are recorded in advance to allow for greater flexibility and increased choices for our attendees to access Virtual Institute content on demand. If you would like to discuss the content of a presentation, we encourage you to continue the conversation on social media using the hashtag #naeycVI. Members may also post questions to our online discussion forum, HELLO. 
I would like to present in the NAEYC Virtual Institute? Who should I contact? 
We appreciate your interest in NAEYC's Virtual Institute. At this time, we are not accepting unsolicited proposals. Thank you again for your interest. We will be opening our call for proposals for the 2021 conferences closer to the end of 2020, likely in November/December. If you are interested in presenting next year, we recommend signing up to receive email alerts containing Institute and Annual Conference updates - you can sign up for those alerts here.