Virtual Institute Schedule of Presentations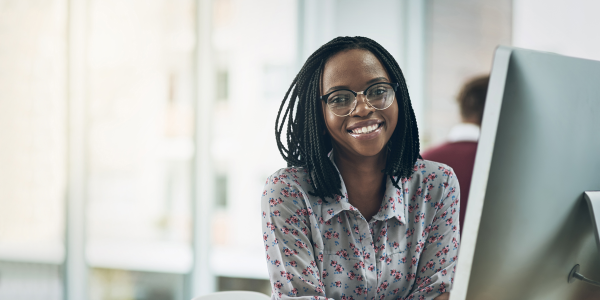 You are here
Below are the engaging presentations you'll have access to during Virtual Institute beginning June 1, 2020. Check back weekly as new presentations are announced. Once presentations are released, you can access them at any time on-demand until July 17, 2020!
 

Weekly Schedule of Presentations
4 Cs for a Trauma-Informed Approach: Comprehensive, Connection, Cooperation, and Community - Presented by Sue Dierks
Best Practices in Designing Professional Development for Early Childhood Educators that Results in Sustainable Change in Practice - Presented by Kathi Gillaspy and Sarah Geldart
Better together: What we can learn from 10 years of Head Start collaboration data - Presented by Tom Rendon and Emma Kelley
Bringing PhOLKS Together for Authentic Family Engagement: Using PhOLKS (Photography Of Local Knowledge Sources) to Gain Funds of Knowledge of Students and Families to Support Student's Learning. - Presented by Danielle Norton
Creating Equitable Access to Content and a Positive Culture of Assessment for ALL Students through Inquiry! - Presented by Shawn Reddy and Chris Olsen
Creating Successful, Sustainable Community Partnerships: Early Learning Partnerships for Improved Child, Family, Program and Community Outcomes - Presented by Sarah Geldart and Kathi Gillaspy
Expelling Expulsion in Community Childcare Programs: A Think Tank for Change at the Program, Local, and State Level -  Presented by Keri Giordano
Helping Little People With Big Feelings - Presented by Courtney Bailey
How to Bring Nature back to our Children and Create a More Natural Learning Environment: Simple Strategies to Create a Natural and Holistic Learning Space - Presented by Samuel Broaden
Neuromyths and the Incredible Potential of New Neuroscience for Creating Child Intellect. What We Got Right and What We Got Wrong - Presented by Judy Harris Helm and Rebecca Wilson
Notice to wonder: Slow down, trust, and grow a noticing approach to learning - Presented by Melissa Butler
Onboarding: The secret to employee retention and engagement  - Presented by Anne Laguzza
Perspective-Taking: Understanding the Challenges, Fears and Joys of Special Needs Parents -  Presented by Christy Jones-Hudson
Playful Learning for Educators - Presented by John Sessler and Miriam Mendoza
Playing with STEM: Teaching Strategies for Thinking Like an Engineer With Young Children -  Presented by Amy Berens
Power of Words and Stories to Create the Life of the Mind -  Presented by Josh Thompson
Supporting Dual Language Learners Through Improved Early Childhood Educator Preparation -  Presented by Carolyne Crolotte, Giselle Navarro-Cruz and Anna Loakimedes
Supporting Teachers and Caregivers to Understand and Nurture Early Math Content and Process in Toddlers - Presented by Sudha Swaminathan and Amie Lopez  
The Impact of Toxic Stress on Children, Adverse Childhood Experiences and Resiliency - Presented by Gregory Williams
Updating Pre-Service and In-Service Professional Development to Address Teaching and Learning of Children who are Emerging Bilinguals/ Dual Language Learners - Presented by Karen Nemeth
Note: Virtual Institute programming is subject to change. Please check back for updates.