An Interview with Children's Musician Ella Jenkins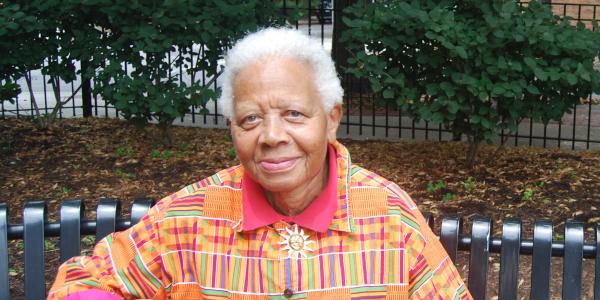 You are here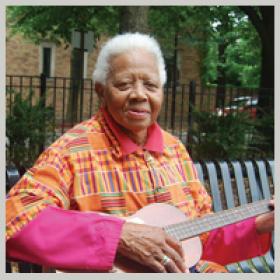 Editor's note: Ella Jenkins has received a National Heritage Fellowship from the NEA and released a new album, Camp Songs with Ella Jenkins & Friends! Listen to songs from the album online and learn more about the album! 
Read our 2014 interview with Ella, where she discusses music and how she started creating songs for children.
 
---
Dubbed "The First Lady of Children's Music" and winner of a GRAMMY Lifetime Achievement Award, Ella Jenkins has done it again — the children's folk singer/songwriter's 40th album  was released last month, to coincide with her 90th birthday.
I had a chance to ask Ella a few questions about music and children, and her 50-year career connecting the two.
---
Interview By: Susan Friedman
Tell me about your new album, More Multicultural Children's Songs.
Ella: This collection of songs offers a way for children to go beyond the culture that they are growing up with. The songs are from all over the world and contain words and phrases from other languages and cultures. Children can listen, sing along and learn about people from many parts of the world.
Is there anything specific children learn while listening to songs in other languages?
Ella: Music is a good way for children to learn about the world in general, but it's particularly a good way for children to experiment with the sounds of other languages. Children may have a difficult time saying phrases in other languages when speaking, but when children sing they can sometimes catch on real fast and they can pronounce words and phrases more easily.
Try learning how to say hello in another language. People always appreciate it if you made an attempt to say something in their language, and "hello" is a great way to start.
How did you start creating songs for children?
Ella: Music and singing have always been very, very important to me. In college, I was fascinated by poetry. I started creating poetic rhymes and then added the music and that's how I got started. I still love it after all these years.
Music is so very important.  It's an important way we can communicate with one another, with children, at home, at school, and around the world.
---
Ella Jenkins is a songwriter and performer, visit her website to learn more!
Susan Friedman is the Executive Editor of Digital Content at NAEYC.