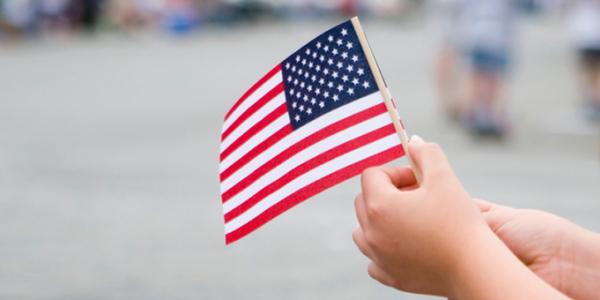 You are here
Home
/
Busy Weeks in Washington
Children's Champions Update - May 5, 2017
Today, Friday, May 5, President Trump will sign the omnibus appropriations bill Congress created to fund the government through the end of September, which is the end of the 2017 fiscal year. In this bill:
the Child Care and Development Block Grant received a $95 million increase and
Head Start received a $85 million increase
These are important increases, coming in a challenging fiscal climate, and we encourage all of you to call your members of Congress to say thank you for working to recognize the importance of investing in child care and early childhood education!
Yet, the fact remains that states needed $1.4 billion to ensure that they were able to implement the new provisions of the law while maintaining the number of children and families who are able to learn and work with its support. Even an appreciated increase of $95 million still leaves more than 200,000 children at risk of losing child care - and sets up the need for more advocacy in the FY18 appropriations work ahead. ....
...Which is why we will be joining many partners and colleagues for a Child Care Call-In day to the Senate on Thursday, May 18, just like we did for the House of Representatives in March. At that time, you will ask your Senators to ask the Appropriations Chairman to increase funding for the Child Care and Development Block Grant by $1.4 billion in the FY 2018 appropriations bill. We will send an alert with a script and additional information closer to the date, but please put it in your calendar now!
And speaking of calling the Senate, we encourage you to pay attention to their work as they take up the American Health Care Act (ACHA), passed by the House on Thursday, May 4 by a vote of 217-213. Although the latest version of the plan has not yet been scored by the nonpartisan Congressional Budget Office (so there is a lot we don't know about cost and implications), we do know that if this bill were to be implemented as is, it would block grant Medicaid, eliminate the protections for preexisting conditions, and likely cause millions of people, including parents of young children, to lose health insurance coverage.
Here's what else we know:
Children, families and educators need to be healthy to have healthy development.
Many of our children, families and educators are currently supported and served by Medicaid and the Affordable Care Act.
Children make up over half of the Medicaid population - 37 million children.
Parents of young children make up 25 to 30 percent of the Medicaid expansion population.
We hope that in the coming weeks, you will also join parents and colleagues across the country in calling your Senators to ask them to protect the care of their constituents - the children, families, and educators who are counting on them. You can find your Senators' information here.
Also this week, we shout out:
Our partner Zero to Three, for organizing #StrollingThunder and helping Congress to #ThinkBabies
The National Research Center on Hispanic Children & Families, for uncovering surprising - and encouraging! - research findings
ReadyNation, for making the business case around social-emotional learning
And all the families, educators, centers, homes, schools and organizations who celebrated NAEYC's Week of the Young Child in their communities!
Finally, don't forget that there's still time to register for NAEYC's 2017 Professional Learning Institute, June 11-14 in San Francisco! Our time is now--will you join us?