The Profession Shows Its Power By...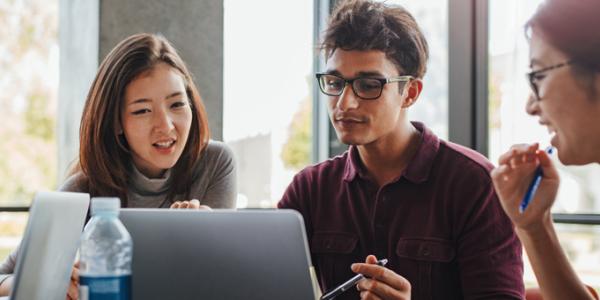 You are here
Home
/
The Profession Shows Its Power By...
Children's Champions Update - February 23, 2017
...Calling Congress
On Tuesday, February 28, as part of NAEYC's annual Public Policy Forum, hundreds of early childhood educators from across the country will be meeting with Senators and Representatives - theirs and yours - to talk about the importance of investing in high-quality early childhood education that benefits children, families and our economy.
You might not be on Capitol Hill that day - but your voice can still be heard!
Show the power of this profession by calling your elected officials this Tuesday, February 28, echoing and elevating the messages they'll be hearing throughout the day. Here's what you can say:
My name is ____________ and I'm a constituent of Senator / Representative ____________.
I am an ____________ (early childhood educator / child care center director / researcher / etc.), calling from ____________ (the place where you live / vote).
Some of my colleagues are meeting with you and some of your colleagues today to talk about the importance of high-quality early childhood education.
Decades of research show that early investment produces positive outcomes for our children, families and the economic future of our country.
I want to make sure you hear that your constituents support increased investments in child care and early learning. Specifically, we are asking Senator / Representative ____________:

To support the foundations of quality child care by substantially increasing funding for the Child Care and Development Block Grant (CCDBG), which was reauthorized in 2014 with strong bipartisan support; and
To help more lower-and middle-income families afford child care by making smart reforms that strengthen the Child and Dependent Care Tax Credit.

Thank you for taking my call, and for the hard work you do. Have a great day!
Need a boost to make that first call? Check out how to call your reps (when you have social anxiety) and learn why calling can be even better than emailing.
...Sharing Opinions and Expertise
As many of you now know, NAEYC has launched the Power to the Profession initiative to establish a shared framework of career pathways, knowledge and competencies, qualifications, standards, and compensation that unifies the entire early childhood education profession for ages birth to age 8 and across all settings. In January, more than 60 early childhood education leaders gathered to formally commence the initiative. These leaders represent nearly two million professionals in the early childhood education field - and it's our job to put your voices front and center!
We need you to inform the process and shape the early childhood education profession by providing your input and feedback (the deadline for completing the survey is March 13). And if you haven't already, sign up here to receive regular updates from NAEYC on Power to the Profession.
…Staying Informed and Engaged
We are the success story. (Latino Early Math report via Child Trends)
Principals should ensure that district leaders use ESSA resources to equip elementary educators with the knowledge and skills required to effectively serve young learners through developmentally appropriate strategies and practices.(via NAESP)
And ICYMI from NAEYC: "Today and Every Day: Using Our Values As Our Guide."