An Early Educators' Guide to Resources for Immigrant Families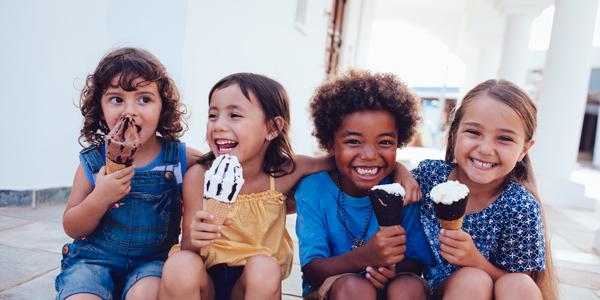 A Note from NAEYC
All children have the right to equitable learning opportunities that help them achieve their full potential as engaged learners and valued members of society. Thus, all early childhood educators have a professional obligation to advance equity. As part of the release of NAEYC's new Advancing Equity in Early Childhood Education position statement, we are also pleased to launch Equity in Action, a blog series exploring the many ways early childhood educators and administrators, higher education faculty members, policymakers, advocates, and other ECE allies can bring this statement to life in practice and policy. We hope readers engage with the ideas presented in each blog post, and offer reflections on how you will integrate them in your own work, by posting in the comments below, on Hello!, and on social media, using #EquityinECE.
To kick off the series, we have invited Hannah Matthews, Deputy Executive Director for Policy at CLASP, to share tools and resources to support early childhood educators in being a steady and unrelenting voice in support of immigrant families with young children. As an active member of the Protecting Immigrant Families campaign, NAEYC first partnered with CLASP on these particular issues last year, developing a webinar for early childhood educators entitled "Sensitive Locations and Beyond: Roles and Responsibilities for Early Childhood Educators Working with Children in Undocumented Families." In light of even more recent immigration policy changes that are having devastating effects on the health and well-being of millions of children, NAEYC continues to stand up for immigrant families with young children and thanks CLASP for their leadership and commitment to advancing equity, and for their partnership as one of the more than 100 leading organizations who endorsed the Advancing Equity position statement.
---
Early educators play a critical role connecting families to information and resources that are important to them and their children. Today, one in four young children in the United States lives with at least one immigrant parent. Many recent immigration policy changes are harming child development and families' wellbeing. For example, immigration officials have stepped up enforcement actions such as worksite and home raids and introduced new policy proposals that threaten to cut off access to public programs, including housing, nutrition, and health insurance. These policy changes are sowing deep fear and confusion in immigrant communities.
In alignment with NAEYC's new position statement on advancing equity, it's important that early childhood educators are prepared to meet the needs of families for information on immigration policy. In this way, educators can do their part to promote equitable access to early learning opportunities for all children.
The Center for Law and Social Policy (CLASP) and partners have developed resources that program leaders and staff can use to make programs welcoming, accessible, and supportive of the comprehensive needs of immigrant families:
Preparing for immigration raids in your community. Early educators can prepare to support families in the event of immigration raids or other enforcement actions. It's important that parents know their legal rights in interactions with immigration officials. Educators can also respond to events and speak out about how children are affected by immigration enforcement. This compilation of resources can help with preparing for and rapidly responding to immigration raids: https://www.clasp.org/immigration-raid-resources.
Making early childhood programs safe and welcoming. Early care and education programs are designated by the federal government as "sensitive locations" where immigration officials are prohibited—with limited exceptions—from conducting enforcement actions. By being aware of this, program staff and families may feel more secure coming to early care and education programs. You can share our factsheets on sensitive locations in English and Spanish—and even post them in your programs. Some early childhood programs have created "safe space" policies and procedures to help safeguard programs in the possible event of enforcement and protect families' safety and privacy. Now is a good time to review basic security procedures and privacy protocols on recording and storing private information—and to plan what to do should immigration agents approach your program. Having a plan goes a long way in ensuring everyone is prepared. CLASP has created a guide to creating safe space policies for early childhood programs. The guide includes sample text to help in writing your own policies.
Encouraging families to keep their children enrolled in health, nutrition, and early education programs. Immigrant families are reluctant to enroll in publicly funded programs—even for their citizen children—for fear of immigration-related consequences. And yet, it's vitally important that children get the health care and nutrition supports they need to grow and thrive. On August 14, 2019, the Trump Administration published a final "public charge" rule, which would make it harder for lawfully present immigrants to obtain long-term status if government officials determine they are likely in the future to use one or more public benefit programs such as the Supplemental Nutrition Assistance Program (SNAP) or Medicaid. This "public charge" determination is based on a range of factors, such as the person's age, health, or income. The rule is scheduled to go into effect on October 15, 2019, but efforts to challenge this harmful rule are not over and it may be blocked or delayed by litigation. In the meantime, CLASP's Q&A on public charge and young children can be a helpful resource to answer questions.
Connecting families to the information and resources they need. Finding partners in the community is more important than ever. Immigration lawyers, immigrant-serving organizations, and mental health professionals can all connect families to needed information and supports. Families should make informed decisions based on their unique circumstances and needs. Identifying trusted partners and providing a warm handoff for families who need legal or other services is very important. You can use this online directory to search for local nonprofit organizations that provide free or low-cost immigration legal services.
 

Select CLASP Resources on Immigration & Early Childhood

Hannah Matthews
Hannah Matthews is Deputy Executive Director for Policy at the Center for Law and Social Policy (CLASP). She is an advocate for policies that reduce poverty, increase economic opportunity, and advance racial equity.