A Tribute to the Power of a Teacher—The Ruby Bridges Story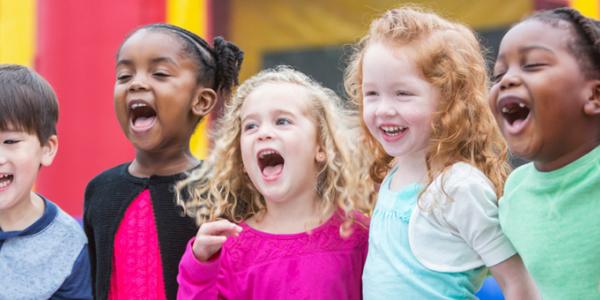 I had the privilege and pleasure of welcoming Ruby Bridges to NAEYC's 2015 Annual Conference and hearing her opening address. Her remarks about the difference one teacher can make have stayed with me every moment since.
In 1960, Ruby Bridges, age 6, desegregated the all-White New Orleans schools. She is the Black child in a white dress, escorted by US Marshals, depicted in the famous Norman Rockwell painting. In the conference audience, tears flowed as she told her story. Despite the anger and hostility she was exposed to at the time, Ruby recounted her memories with grace and humility in a way that completely captivated me. I was struck especially by the gratitude with which she described her teacher, Barbara Henry. Because no teacher in New Orleans would agree to teach Ruby, and no other families in New Orleans would send their children to Ruby's first grade classroom, Barbara Henry came from Boston to New Orleans and spent the entire school year teaching one child. Through her relationship with Ms. Henry, Ruby came to love school, and she and her teacher became best friends.
Ruby lauded us as teachers—a group of professionals who may not always realize their importance. She reminded us about the potential in our relationships with individual children to transform whatever life experiences those children might face into powerfully beneficial influences on their development and learning. I can't help but think about the courage and transformative power embodied in the decisions and actions of Ruby's teacher—and of Ruby's parents—to challenge the status quo of the school system and take a stand as individuals.
Herein lies a lesson and an opportunity for each of us as educators, whether we are teaching in schools, in family child care homes, or in community-based centers. We have the chance not only to make an indelible mark on the life of each child we teach but also to change the way education systems treat children—to impact policies and practices instituted before we arrived on the scene. We also have the chance not only to teach facts and figures but to foster a love of learning. Just think—what if every teacher taught as if every child mattered and refused to lose even one single child to miseducation? What if, rather than stand by while children born into poverty are allowed to underachieve, while immigrant children's first language is disregarded, while children with disabilities are underestimated, while Black boys are routinely expelled—what if we teachers stood up and stepped away from the crowd to say we objected and would no longer go along with these injustices?
None of our accomplishments as early childhood educators can be credited to the actions of a single individual. Yet, each of us must embrace our role as a participant in changing the system of education for young children.
Before hearing Ruby Bridges's story, the Norman Rockwell painting conveyed the strength of her courage each time I saw the erect posture of the tiny girl in the white dress amidst the towering figures of the police. Now, I shall forever see through Ruby's eyes the promise of a teacher's outstretched hand to make life better for all children.
Thank you, Ruby, for sharing your story and for reminding us of the power of teachers.
Carol Brunson Day
Carol Brunson Day is the former President of the Governing Board at NAEYC.