The Reading Chair: September 2019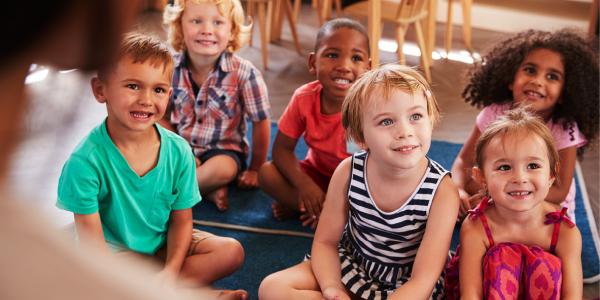 You are here
Isabel Baker Miriam Baker Schiffer
City Critters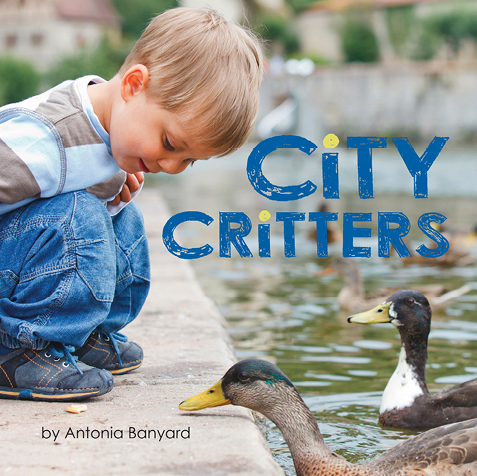 By Antonia Banyard. 2018. Toronto: Annick Press. 18 pp. Ages birth to 2.
This board book invites young children to step outside and explore city life in the fresh air. How good it feels! Vibrant, high-quality photographs show curious child explorers of various racial backgrounds as they investigate the animals that live in the parks and plazas of their urban surroundings: a squirrel, pigeons, a rabbit, a frog, and a duck. The text prompts readers to be inquisitive about what they see, hear, and find along the way. The book hits many notes (multiculturalism, nature, animals, vocabulary) while remaining simple and accessible.
 

 

---
Eat Pete!

By Michael Rex. 2018. New York: Nancy Paulsen Books. 32 pp. Ages 2 to 6.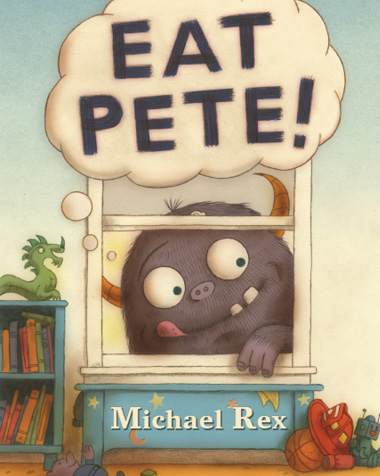 It's hard for a monster and a boy to have a playdate. Sure, they love racing cars, dressing up as pirates, and building towers. But the monster, true to his nature, secretly wants to eat his playmate, adding a bit of a wrinkle to the afternoon!
This humorous book for young children is just a little scary and still plenty sweet. It speaks to the inner monster in all of us, teaching us how to manage our selfish, brutish impulses so we can nurture and enjoy good relationships. The rhythm of the text is perfect for reading aloud. The funny stuff here goes far beyond one-liners; it has depth that readers will connect with again and again.
 

 

---
Julián Is a Mermaid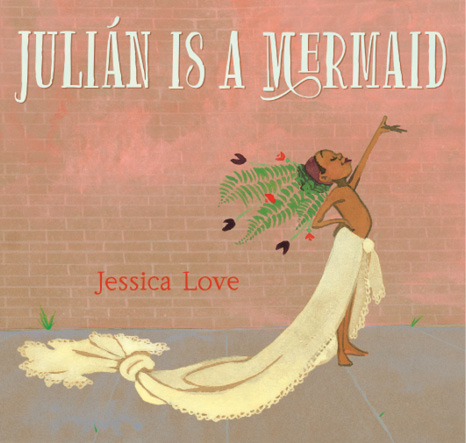 By Jessica Love. 2018. Somerville, MA: Candlewick Press. 40 pp. Ages 3 to 8.
Jessica Love, a Broadway actor who makes a stunning debut here as an author and illustrator, brings to life a story of acceptance and unconditional love. Set against the very real backdrop of the New York City subway, young Julián spots women dressed as mermaids while riding the train with his grandmother. The women inspire a rich fantasy, which continues at home: while his abuela is taking a bath, Julián fashions a mermaid skirt for himself out of one of her curtains, and he constructs a flowing headdress out of fronds from her fern plant. But the look on his abuela's face when she steps out of the bath is severe, springing the book back to reality.
Is she angry about how Julián misappropriated the items he used to make his costume? Or worse, does she disapprove of his feminine look? After a moment of great tension, his abuela hands him a necklace to complement his outfit.
Love's skillful illustrations celebrate feeling beautiful and confident in our own bodies. This is an important and finely crafted book.
---
The Little Red Fort

By Brenda Maier. Illus. by Sonia Sánchez. 2018. New York: Scholastic Press. 40 pp. Ages 4 to 7.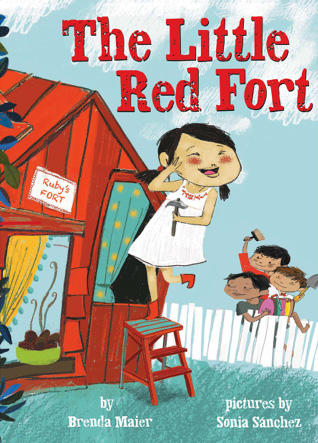 In this modern take on The Little Red Hen, a female protagonist named Ruby heads for the toolshed and takes on the task of building a wooden fort from planks and nails. Her brothers doubt whether she can do it and offer no help. So Ruby drafts the plans, gathers the supplies, cuts the boards, and hammers the nails herself. We love that the illustrations show Ruby's mother and grandmother quietly supporting her by offering a steady hand on the saw and hammering in a few nails.
When it's time to play in the fort, Ruby's brothers need a way to redeem themselves so they can join in too. Thankfully, because a homeowner's work is never done, there are plenty of jobs to go around. The layered illustrations are made from recycled paper, charcoal pencil, pen, gouache, and brushstrokes. They feel lighthearted, yet Sánchez expertly conveys subtle moods.
 

 

---
Crab Cake: Turning the Tide Together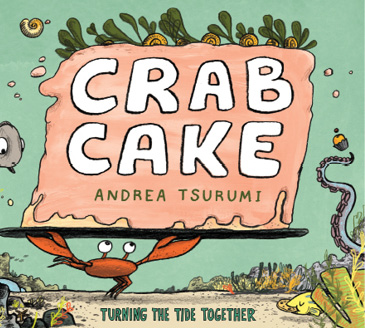 By Andrea Tsurumi. 2019. New York: Houghton Mifflin Harcourt. 48 pp. Ages 4 to 8.
As awareness grows about how much garbage humans are dumping into the oceans, this book drives the message home by looking at it from the ocean dwellers' perspectives. The book opens by introducing happy creatures cohabitating in the watery wild, mixing in fish facts with a bit of silliness—including a crab that likes to bake. But the peppy mood changes when humans dump a boatload of garbage into the fish's home. The underwater landscape turns dark and gloomy, and no one knows what to do. Except for crab.
Crab bakes a cake, and it brings the fish and other sea creatures together. Then, they hatch a plan to give the humans their just desserts in an unexpected and humorous ending. This powerful tale is an antidote to the "out of sight, out of mind" affliction many of us have when it comes to the environment.
---
Forever Favorites

In each issue we feature a classic book to (re)introduce teachers to old favorites. Or, in this case, something delightful to illuminate the classics. 
The Important Thing About Margaret Wise Brown

By Mac Barnett. Illus. by Sarah Jacoby. 2019. New York: Balzer + Bray. 42 pp. Ages 6 to 10.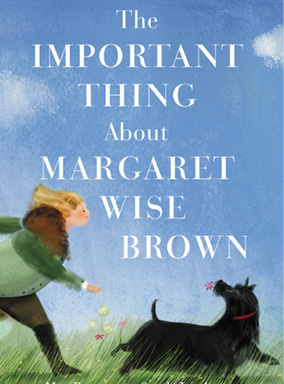 Margaret Wise Brown (Goodnight Moon, The Runaway Bunny, Big Red Barn) is queen of the classic picture book. And now, a stunning picture book has been created that is all about her. This poetic biography dives into the questions of what makes authentic storytelling, why good children's books are important, and why Brown's are uniquely so. Mac Barnett dazzles with his creative homage to a woman who was a genius for intuiting how to communicate with young children. Sarah Jacoby's gentle, bright-eyed illustrations evoke the 1940s and Brown's hopeful energy.
Brown's books were initially considered to be edgy and untoward—the nation's preeminent children's librarian of the day marked them as "NOT RECOMMENDED," keeping them off the shelves of libraries around the country. Thankfully, Brown had the support of a visionary editor, Ursula Nordstrom, at Harper & Row.
While this book is for primary-grade children, it is essential reading for teachers who share Brown's books day in and day out with young children of all ages.
Isabel Baker
Isabel Baker, MAT, MLS, is president of The Book Vine for Children, a national company dedicated to getting good books into the hands of preschool children and their teachers. Isabel has worked as a children's librarian and is currently a presenter on early literacy and book selection.
Miriam Baker Schiffer
Miriam Baker Schiffer, MFA, is a writer in Brooklyn, New York. She consults on book selections for The Book Vine, in McHenry, Illinois. Miriam's children's book, Stella Brings the Family, was published by Chronicle Books in 2015.