What's Next After WOYC Success?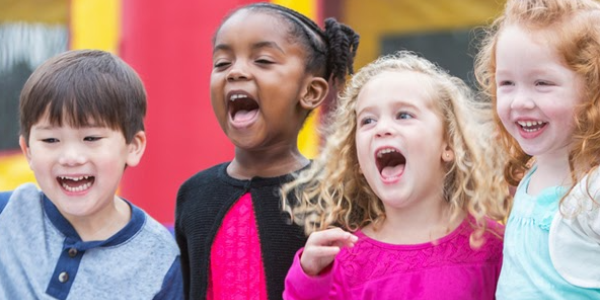 This year we celebrated the 50th Anniversary of the Week of the Young Child (WOYC), a week-long celebration of young children, their families, and the important work that happens in early learning programs around the world. An event that started in 1971, WOYC encourages us to focus public attention on the needs of young children and their families and to recognize and support the early childhood programs and services that meet those needs. As part of this year's celebrations, and in honor of our 50th Anniversary, we set a goal of getting 50 proclamations signed by governors, mayors, city councils, and others across America. Thanks to the great work of our NAEYC Affiliates, partners, and members, we not only surpassed our goal but reached nearly 100 proclamations across 21 states and the island of Puerto Rico.
In addition to nearly doubling our proclamation goal, our Affiliates went above and beyond to make the 50th Anniversary of WOYC special by hosting events and ceremonies that highlighted their signed proclamations. Here are some pictures of proclamation events across the country. 
---
---
But the work cannot stop here. As early childhood advocates, we need to take advantage of the value of these proclamations. We need to turn them into advocacy tools that we can use to educate and that can bring attention to the need for continued public support and investments in high-quality early childhood education for all children. 
So what's next?

Start by using your proclamations as an avenue to work with your policymakers to advance high-quality child care for all children. With funding from the Coronavirus Response and Relief Supplemental Appropriations Act (CRRSA) and the American Rescue Plan Act (ARPA) going to states, as well as the reintroduction of the Child Care for Working Families Act alongside President Biden's American Families and Jobs Plan, the time to advocate for early childhood education is now. 
Here are ways to keep your proclamation momentum moving: 

NAEYC thanks our Affiliates and our state advocates for their continued dedication and passion for the field. Knowing that our work is not done, we encourage you all to stay active and participate in our advocacy efforts. To stay up to date on NAEYC's advocacy work, visit NAEYC's Public Policy and Advocacy page where you can find policy priorities and initiatives. If this is your first time participating in WOYC, we encourage you to become an advocate for early childhood. Visit Become an Advocate to learn more about turning your passion into action.
Michael Kim
Michael Kim serves as the Program Manager for NAEYC's Policy and Professional Advancement team.